A SERIES OF ONLINE JEWELRY EVENTS
Gemflix is an online series of chats to learn from masters in our field. Live events are complimentary and open to all.  In lieu of an event fee, we encourage charitable contributions to those doing greater good during these times. To donate, please click on the cause you wish to support below. Or, feel free to give to another cause close to your heart (let us know about it here). Thank you for helping us give back!
Register for Gemflix through the links in the titles below: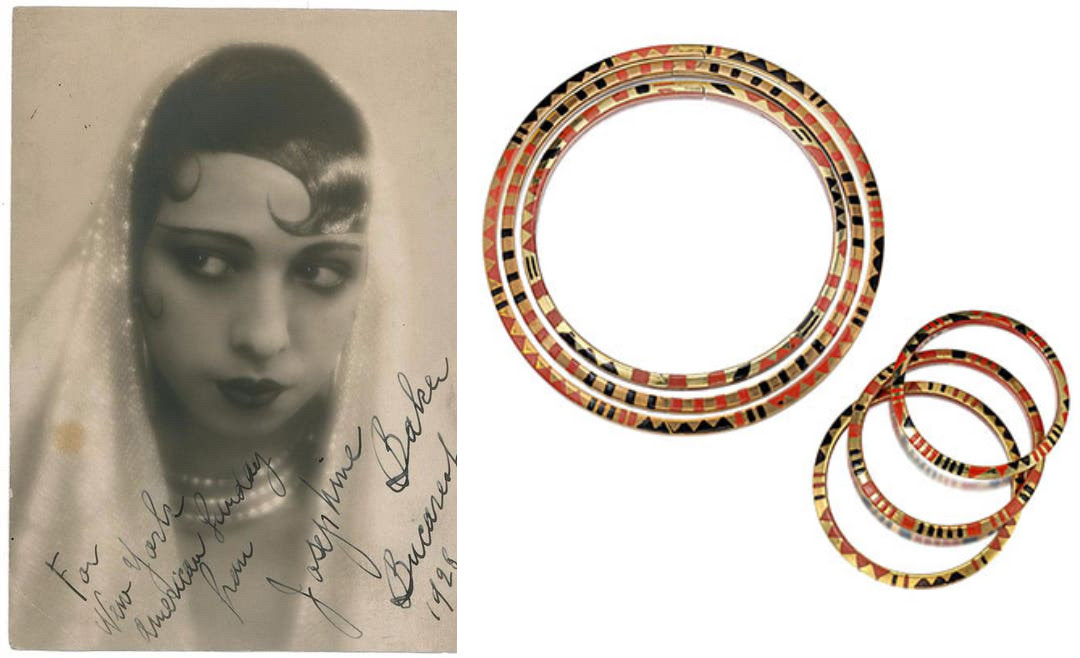 FRIDAY, August 14th: JOSEPHINE, JAZZ & JEWELRY
Come with us as we travel back in time to the 1920s, to Paris – the age of jazz, jewels, and the glittery icon, Josephine Baker. Her music and performances captured the attention of many back then, and continue to fascinate us now. Alongside her magnetic stage presence, she made bold statements through her jewels. Join us as we chat with Inezita Gay-Eckel, Jewelry Art Historian, teacher at L'Ecole, School of Jewelry Arts, and Emily Stoehrer, the Rita J. Kaplan and Susan B. Kaplan Curator of Jewelry at the Museum of Fine Arts, Boston, to learn more about Josephine. She was an inspiration to jewelry creators and collectors as a muse of her era. Pieces like this set of Dunand necklaces, which Baker wears in this photograph from 1928, tell the story of this incredible star and the exciting times that she defined. RSVP is open via link in title.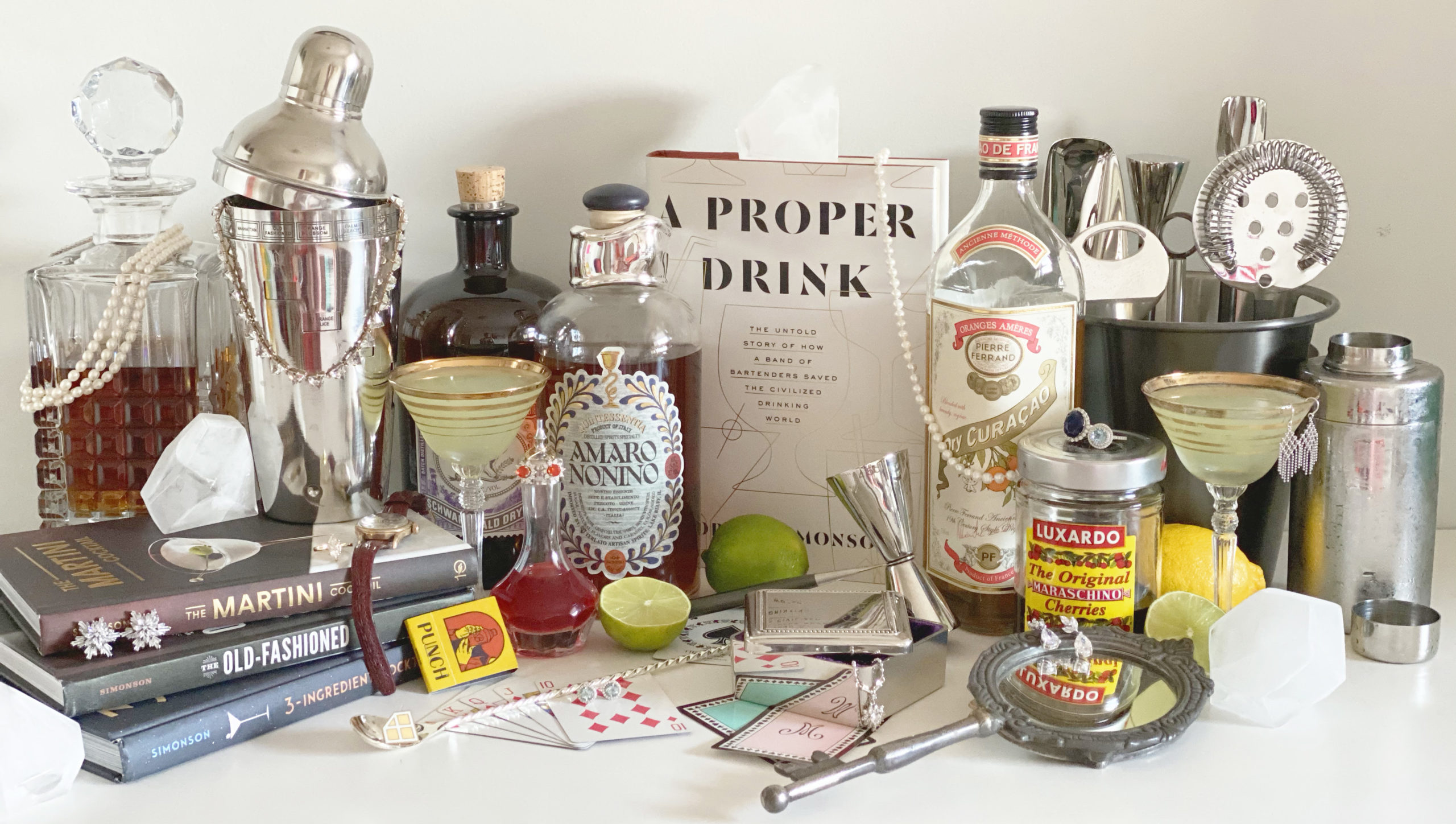 SUNDAY, August 16th: COCKTAILS & SPARKLES: ELEVATING THE AT-HOME PRESENTATION
Join us for a special weekend edition of Gemflix this Sunday, to step up your at-home entertaining game. Gem X Core member Mary Frances Lungaretti and NY Times writer, Robert Simonson, invite you to explore the art of cocktail-making, using jewelry as inspiration. Through stories and shared insights, they will highlight how attention to small details matters just as much in cocktails as it does in jewelry. Watch and follow along as Robert and Mary Frances demonstrate a few favorite recipes, using the following ingredients (hint: gather in advance so you can join in the mixing) – gin, dry vermouth, orange bitters, a lemon for the Martini; and gin, sweet vermouth, green Chartreuse, orange bitters, and a brandied cherry for the Bijou (translation: a popular cocktail, and the French word for jewel!). RSVP is open via link in title.