A SERIES OF ONLINE JEWELRY CHATS 
Gemflix is an online series of chats to learn from masters in our field. Live events are complimentary and open to all. In lieu of an event fee, we encourage charitable contributions to those doing greater good during these times. Register for Gemflix through the links in the titles below.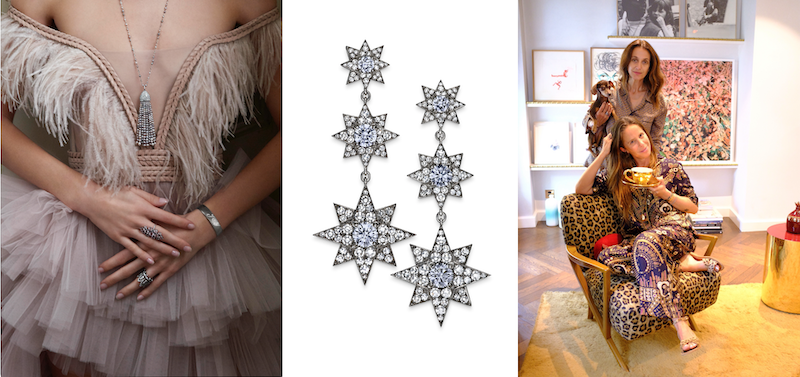 WEDNESDAY, April 14th: UNLOCKING MARGARET'S JEWEL BOX: CREATING JEWELRY WITH STORIES & SOUL
"Business partners Candice Ophir, who has a publishing and marketing background, and Oriana Melamed-Sabrier—a gem expert who worked at Cartier with Micheline Kanoui, at Christie's and at New York diamataire William Goldberg—grew up like sisters. It's this real, personal connection and the concept of a family jewel box of meaningful, emotive pieces that drive their business. Their designs—each individual, most of them personalised—have an antique charm that spills into contemporary cool."
The above description by award-winning journalist Vivienne Becker for the FT's How to Spend It captures the spirit of Margaret Jewels well, from its ravishingly romantic tiara rings to the stunning, immersive experiences it creates in its atelier. Join us for a conversation between Vivienne Becker, who has been covering Margaret Jewels since its founding, Candice Ophir and Oriana Melamed-Sabrier about the art of creating jewels, experiences and a brand that is authentic and that stands for its charming, cool creations. RSVP is open via link in the title.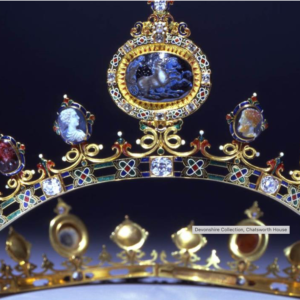 THURSDAY, April 22nd: JEWELS OF THE DEVONSHIRE COLLECTION AT CHATSWORTH
It is believed that Jane Austen based her idea of Pemberley in Pride & Prejudice on Chatsworth House. It turns out its gems and jewelry collection is no less grand or inspirational. Join us for stories about its jewels and the women who wore them with Curator Sash Giles. RSVP is open via link in the title.