A SERIES OF ONLINE JEWELRY EVENTS
Gemflix is an online series of chats to learn from masters in our field. Live events are complimentary and open to all.  In lieu of an event fee, we encourage charitable contributions to those doing greater good during these times. To donate, please click on the cause you wish to support below. Or, feel free to give to another cause close to your heart (let us know about it here). Thank you for helping us give back!
Register for Gemflix through the links in the titles below: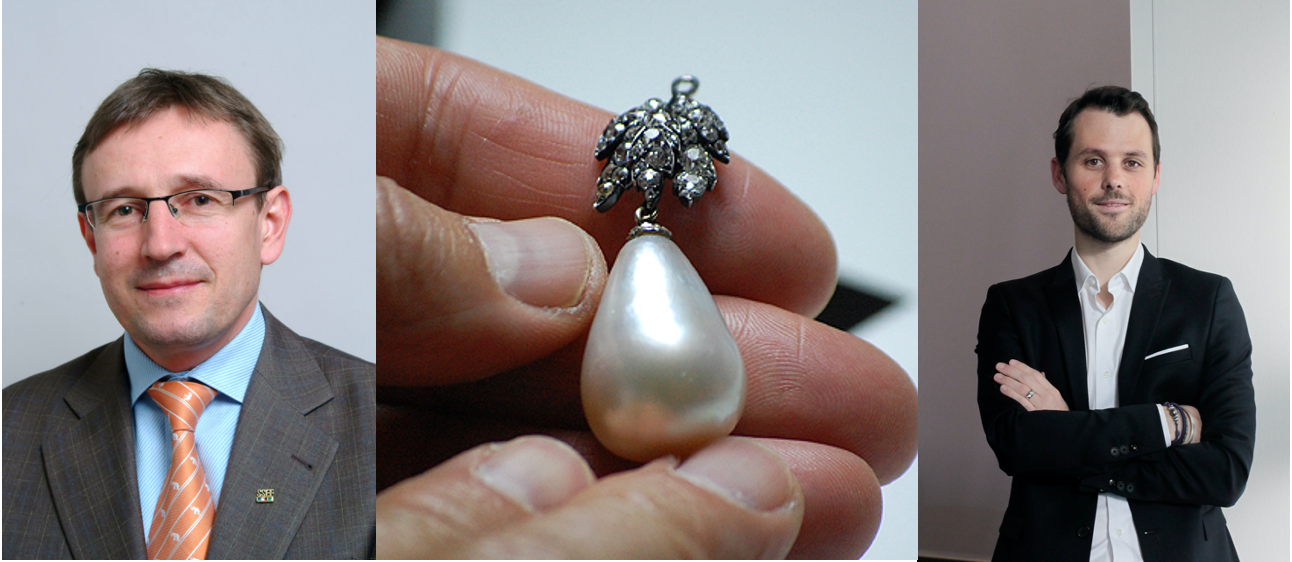 MONDAY, September 21st: DIVING FOR PEARLS: THE SCIENCE OF NATURAL PEARLS & THE STORIES IT CAN TELL
When the Marie Antoinette pearl, pictured above, sold for a record-breaking $36M at Sotheby's, how could the buyer be sure it was real?

In our next installment of "Diving for Pearls," we embark on an exciting visit to the Swiss Gemmological Institute SSEF in Basel with guest host Kimberly de Geer, PR specialist at BVLGARI and member of our Gem X Core, to learn about its pearl research and what stories the science of pearls can tell us.

Through the microscopes of researchers Michael and Laurent, we'll "peek" into the process they have used to personally test some of the world's most famous pearls, like the Marie Antoinette, La Peregrina and Cowdray, and to identify masterful fakes. In addition to provenance and pearl grading, we'll discuss exciting advances in testing, like radiocarbon age dating that is revealing old trade routes and more about the lives of oysters. To close, Michael and Laurent will show us some beautiful examples of natural pearls in their lab right now. RSVP is open via link in title.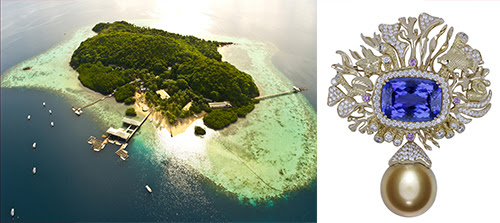 WEDNESDAY, September 23rd: DIVING FOR PEARLS: A DEEP DIVE WITH A JEWELMER PEARL FARMER
The South Sea pearl farms of the Philippines are steeped in mystery, beauty, and history. Join us as we head to an island group southwest of the main island, to visit Palawan. It is a remote place – a hidden gem so to speak – home to clear blue waters, enormous biodiversity, and the Jewelmer pearl farm. You are invited to come with us as we visit this golden slice of paradise, with Jacques Christophe Branellec as our guide. Working at the company co-founded by his father, Branellec has worked to deepen the South Sea pearl's roots in the local market, to expand Jewelmer's presence in over 15 countries, and to establish the brand as one of the most recognized names in pearl jewelry worldwide. We will hear Jacques speak on their practices, get an insider's view of life working at the pearl farm, and see how Jewelmer produces the perfect Golden South Sea pearl. RSVP is open via link in title.