A SERIES OF ONLINE JEWELRY CHATS 
Gemflix is an online series of chats to learn from masters in our field. Live events are complimentary and open to all. In lieu of an event fee, we encourage charitable contributions to those doing greater good during these times. Register for Gemflix through the links in the titles below.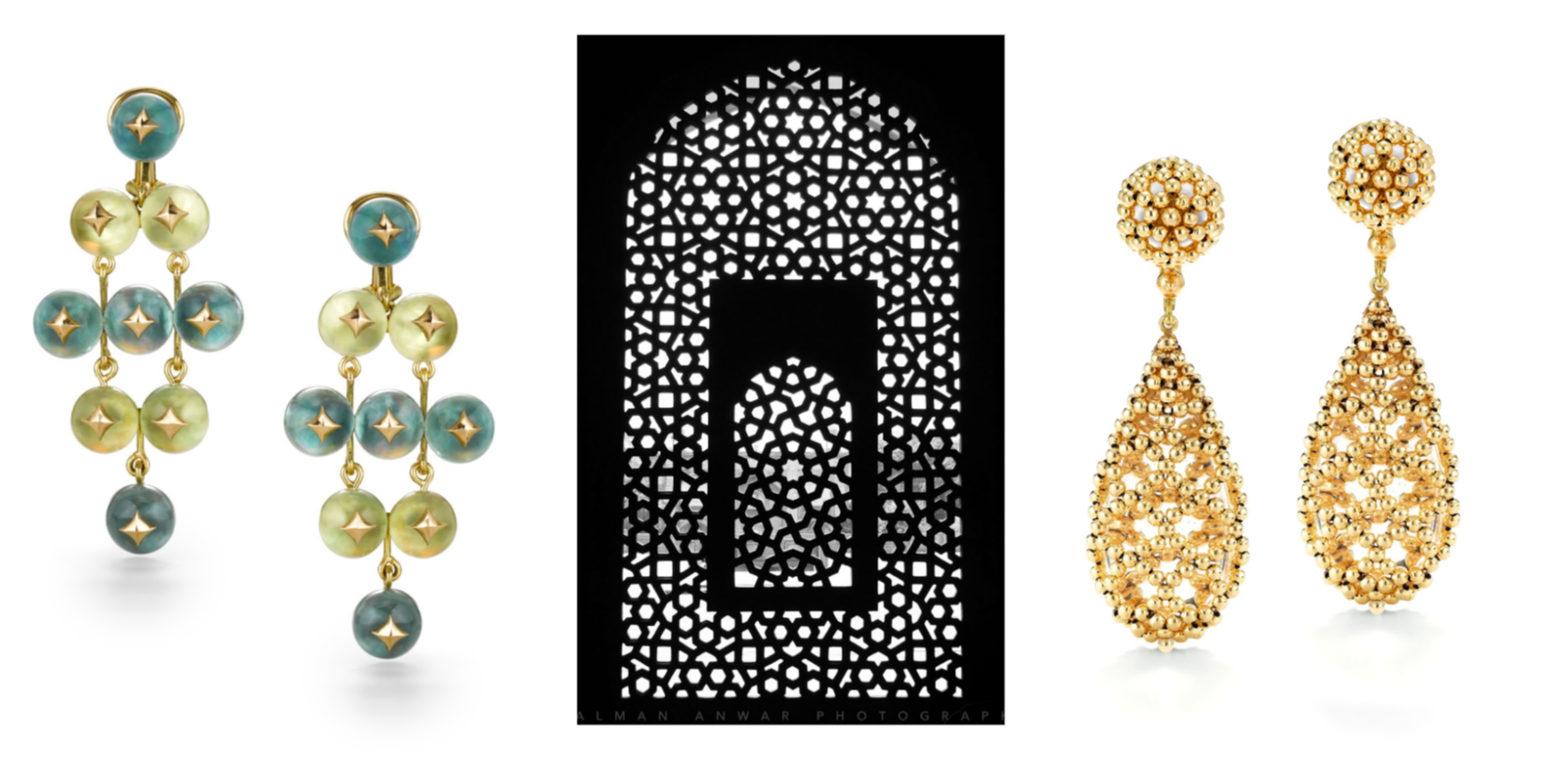 WEDNESDAY, January 27th: ARABIAN NIGHTS & FRANK LLOYD WRIGHT: CAPTURING LIGHT IN NARRATIVE JEWELRY DESIGN
When imagining the town of Hudson, New York, you might envision farm stands and antique shops. But tucked inside a Victorian townhouse, located at a secret address on Hudson's historic Warren Street, jewelry lovers will find a delightful surprise. Next Wednesday, you are invited to step inside the charming brick façade of the Hudson private atelier of Chris Davies. With a background in both dressmaking and the study of ancient civilizations, Chris moved to Hudson from New York City to give his creative and narrative jewelry design more breathing space. And the results? Nothing short of breathtaking. Chris uses his haute couture eye and philosophical ideas to create such collections as "Usonian" (image left) and "Scheherazade" (image right). The jewelry designed by Davies considers the play of light, flexibility, and color as essential elements of a beautiful and wearable creation. We hope you can join us for this virtual excursion to Hudson, to hear Chris's story and see his beautiful creations. This Gemflix will be guest hosted by Sarah Davis, jewelry historian and our newest addition to the Gem X Core. RSVP is open via link in the title.