The Gem X Core is the heart of our club. They, curate, plan and lead our jewelry experiences. They are also Gem X ambassadors and help in vetting new members. Learn more about them below.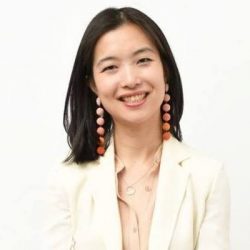 Lin Jamison
Founder of Gem X, Bespoke Jewelry Maker, Avid Collector
Origins: Born in Shanghai, Based in NYC
Gemstones of Choice: Pink stones of all types (diamonds, sapphires, morganite, rose quartz), jade, anything that changes colors
Favorite Jewels to Wear: Wedding rings, statement earrings (I love color), beaded kiddie creations
Dream Jewels: VCA Zipper Necklace - the ultimate in convertible jewels, Hemmerle iron & diamond bangle, JAR thread ring, Taffin ceramic jewels
Jewelry Heaven: Musée des Arts Décoratifs, Place Vendôme, the Tucson Gem Show, all things Gem X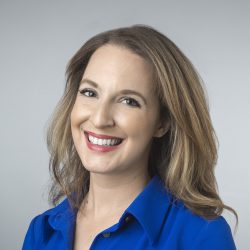 Heidi Garnett
Co-founder of Gem X, WSJ Jewelry Contributor, Dabbler in All Things Gems
Origins: Born in Philadelphia, Based in NYC & London
Gemstones of Choice: Tourmaline, lapis, emerald trapiches
Favorite Jewels to Wear: Engagement ring, silver link ring (that hasn't left my finger since I was 13) and dangly earrings (the longer the better)
Dream Jewels: Vintage Bvlgari Serpenti watch, emerald trapiche earrings (once I'm done making them)
Jewelry Heaven: V&A Museum, crown jewels (everywhere), gem shows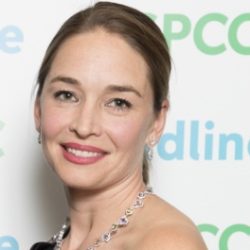 Amy Ainscough
Gemologist, Stone cutter and Jewellery Magpie
Origins: Born in Stockton, California based in Northwest England for 18 years.
Gemstones of Choice: Trapiche Emeralds, Fire opals, green diamonds and any stone that fluoresces.
Favorite Jewels to Wear: Wedding band and engagement ring, watch, diamond studs, statement rings and mismatched bracelets.
Dream Jewels: Convertible gem masterpiece, a titanium brooches and glittering diamond bracelets.
Jewelry Heaven: Trays of loose stones, Gem Fairs, Museum collections and discovering new artists.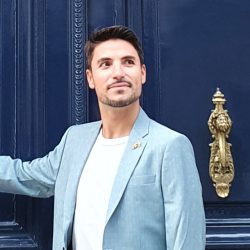 Gislain Aucremanne
Art Historian, Heritage Curator/Director at BVLGARI
Origins: Born in Paris, frequently traveling and living in Rome.
Gemstones of Choice: I love the powerful colors of Colombian emeralds and Australian opals, but I also enjoy all gemstones with a great historical provenance
Favorite Jewels to Wear: Bulgari vintage jewelry, antique cameos and intaglios, a micromosaic piece… in a word, I love jewels which are fragments of history.
Dream Jewels: A different ring every day, changing according to my mood or the research of the day. A nice brooch or tiepin on the lapel for evening events!
Jewelry Heaven: Discovering fabulous jewels in museums or private collections, like the Jewelry's Gallery of the Musée des Arts Décoratifs (Paris), the Ancient Etruscans and Castellani jewels in Villa Giulia (Rome) or all exhibitions connecting jewelry to Art History.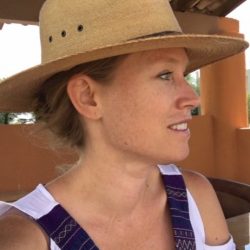 Stephanie Carendi
Gem X Core, Wearable Sculpture Sculptor
Origins: Born in Mexico City, raised in Bogota and Stockholm. Presently based in NYC
Gemstones of Choice: Any gems that inspire
Favorite Jewels to Wear: Prototypes I am working on. Giant Cano earrings
Dream Jewels: An early Dali piece, Lalique snake brooch, quivering Reza Cascade earrings
Jewelry Heaven: A jewelry bench, with time, & a new sketchbook plus a fresh block of wax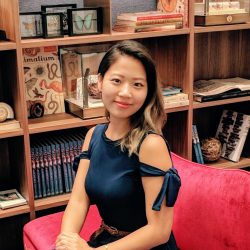 Julie Chang
Gemologist at Excalibur Jewelry, Gem X Core
Origins: LA/Chicago/London/NY/SF, full circle back to LA!
Gemstones of Choice: Juicy alexandrites, tourmalines and spinels
Favorite Jewels to Wear: My engagement ring and jade bangle - I seem to be solidly in the viridian color camp as of late!
Dream Jewels: The JAR Leek/Orange Peel brooches or a chunky antique diamond rivière. Currently in love with Leen Heyne and Nak Armstrong jewels.
Jewelry Heaven: Museum/jewelry archives and what I can only imagine is JAR's design sanctum.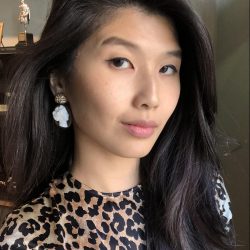 Christine Cheng
Gallery Director at Simon Teakle Fine Jewelry
Origins: Born in Chicago, Based in NYC & Greenwich
Gemstones of Choice: Golconda diamonds, natural pearls, antique paste
Favorite Jewels to Wear: TIARAS!
Dream Jewels: Those yet to be come (in discovery or creation)
Jewelry Heaven: Albion Art Institute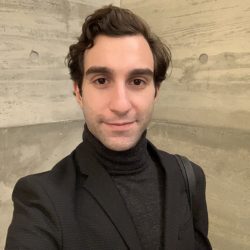 Tefkros Christou
Brand Communications and Heritage Manager at Hemmerle
Origins: Born in Cyprus, based in London
Gemstones of Choice: Cabochon sapphires, blue spinels, cushion/ old-mine diamonds
Favorite Jewels to Wear: Two stacked rings that are almost never taken off, one with a baguette diamond set East-West.
Dream Jewels: Sterlé diamond brooch, a Mughal carved emerald, Hemmerle sapphire and aluminium cufflinks, a Boivin articulated brooch preferably with coloured stones and finally a Hellenistic period gold diadem/ laurel wreath (not to be worn but exhibited)
Jewelry Heaven: Discovering and handling unique jewels from around the world made throughout history from antiquity to contemporary creations by living jewellers. The Schatzkammer (Treasury) at the Munich Residenz housing the incredible Bavarian royal collection and the Victoria and Albert Museum's jewellery gallery.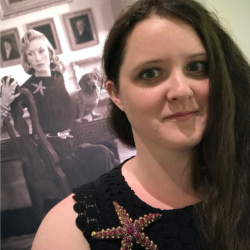 Sarah Davis

Jewelry Historian, Author and Consultant for Fine Jewelry
Origins: Born in Massachusetts, lived in NYC, now mostly in The Berkshires
Gemstones of Choice: I love old rose-cut diamonds. I am drawn to things that are more unexpected or understated, like a lapis lazuli, rather than a large faceted stone.
Favorite Jewels to Wear: I have an Art Deco wedding ring that I picked out before I knew anything about jewelry, and my husband is a metalsmith and he made the matching band. I also have a number of rings that he made in rotation. I wear an Edwardian long guard chain and Sassanian seal ring. And I have a beautiful pair of Aldo Cipullo for Cartier clip earrings that are perfection.
Dream Jewels: So many to choose from. I love great Art Deco Cartier and Suzanne Belperron for their knock-out quality. I am drawn to Aldo Cipullo and Angela Cummings from the 1970s and 1980s for their color and wearability. Today I love the jewelry of goldsmith Loren Nicole who hand makes fantastic 22-karat gold jewelry inspired by historical sources.
Jewelry Heaven: I'm living it. I really could not have dreamed I would end up working with such wonderful jewelry every day.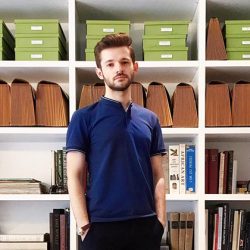 Levi Higgs
Decorative Arts and Jewelry Historian, Archivist at David Webb
Origins: Originally from Wyoming, studied in Seattle, and NYC resident
Gemstones of Choice: I love Kunzite because of its history, but also star sapphires
Favorite Jewels to Wear: I wear a David Webb twisted nail cuff every day, and for special occasions I will wear a small brooch on my lapel
Dream Jewels: A single powerful ring, or a micromosaic brooch from Castellani
Jewelry Heaven: Any time I get to be alone with something significant, or hold it in my hands. There's immense trust that is required in the jewelry world to be able to handle significant things, so it's always an honor when it happens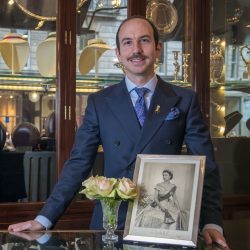 Ilias Kapsalis
Jeweller at Bentley & Skinner
Origins: Born and raised in Greece, based in London.
Gemstones of Choice: Sapphires, old-cut diamonds and natural pearls
Favorite Jewels to Wear: I wear daily two sapphire and gold gypsy rings made by Bentley & Skinner, as well as a pair of Art-Moderne silver and gold torpedo-shaped cufflinks.
Dream Jewels: An Art-Deco Tutti-Frutti Jabot-pin for my lapel.
Jewelry Heaven: The Crown Jewels, in the Tower if London, the Hull Grundy collection at the British Museum and the jewellery collection at V&A.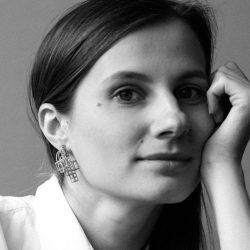 Inesa Kovalova
Jewellery designer (and more)
Origins: Born in Ukraine, based in The Netherlands.
Gemstones of Choice: Archer and baguette cuts of many gems, cabochon moonstones and rutilated quartz, lapis lazuli.
Favorite Jewels to Wear: Statement lightweight earrings
Dream Jewels: A pair of Belperron cuff bracelets
Jewelry Heaven: 1925 Paris Arts Décoratifs Exhibition. I wish I were there! Love studying the archives and love contemporary interpretations of the crafts.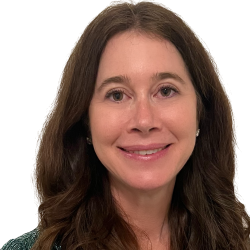 Amanda Megibow
Jewelry designer, goldsmith, enamelist, model maker
Origins: Born in Manhattan, Based in NYC
Gemstones of Choice: Sapphires of all colors, kunzite, and old mine cut diamonds.
Favorite Jewels to Wear: I love to mix pieces I've made with vintage jewels I've collected...especially Van Cleef and Bulgari. Also, I'm obsessed with all types of pearls.
Dream Jewels: Since I'm an enamelist and goldsmith, any pieces from Lalique (anything from the Gulbenkian!), Wolfers, and Fouquet.
Jewelry Heaven: Visiting the V&A jewelry collection, attending any jewelry related exhibit or lecture (ancient, contemporary, and everything in between), picking through jewelry at antique shows.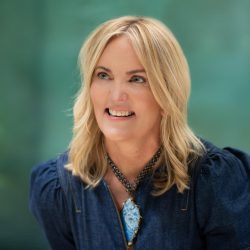 Aline Shapiro
Gem X Core, Jewelry Maker, Designer, Collector and Enthusiast
Origins: Born in New Jersey, then lived in San Francisco before making NYC my home
Gemstones of Choice: Big blue grey diamonds…. Opals, moonstone, stones with fire and strong energy. Unusually shaped stones
Favorite Jewels to Wear: Bold statement jewels, anything I have made and vintage jewelry.
Dream Jewels: Every jewel seems to be my dream jewel….
Jewelry Heaven: Spending time traveling around the world to meet and work with local jewelry artisans and learn their techniques. While there connecting with local antique stores, gem dealers to collect pieces along the way.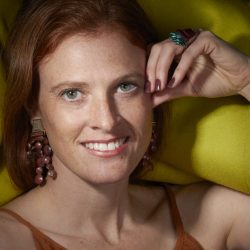 Cora Sheibani
Owner of an eponymous jewellery business, aspiring jewellery historian
Origins: Swiss, based in London for 20 years.
Gemstones of Choice: Selix jasper, light brown diamonds, bicoloured tourmalines, and maw sit sit jade.
Favorite Jewels to Wear: My own of course, which is why I decided to start designing!
Dream Jewels: Pink diamond suite of August the Strong (even if it's meant for a man) which includes buttons, a medal, and a sword hilt, and Raymond Templier suite in silver with lines of diamonds circa 1940.
Jewelry Heaven: Met, MAD, V&A, Getty Villa and a good jewellery library.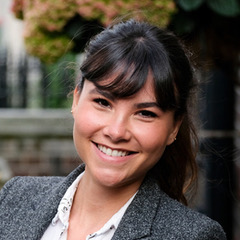 Marina Vieira
Jewelry Specialist at Bonhams, GIA GG
Origins: Brazil, by way of Luxembourg
Gemstones of Choice: Emerald, malachite, moonstone
Favorite Jewels to Wear: a gold bangle that belonged to my grandmother, a pair of VCA pearl and diamond earrings
Dream Jewels: Asymmetrical JAR ear pendants, carved chalcedony pieces by Belperron, an Art Deco diamond bandeau
Jewelry Heaven: V&A jewelry collection, the contemporary jewelry collection at MAD NY, the Faberge Egg collection at the Kremlin Armoury, my mother's jewelry box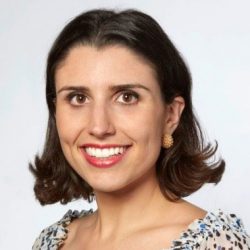 Joanna Wheeler
Jewelry at Sotheby's, Graduate Gemologist
Origins: New York (suburbs) & New York (city)
Gemstones of Choice: Emerald, citrine, malachite, Padparascha sapphire, step-cut & old mine-cut diamonds.
Favorite Jewels to Wear: Jewelry from the fabulous women in my family, specifically my beloved grandmother and mother. My deco-inspired engagement ring, my wedding bands, an emerald-cut citrine and diamond ring, gold link bracelets from Italy.
Dream Jewels: Vintage Bulgari bib/ fringe necklaces from the 1960s, and any jewel from Bulgari's Heritage Collection. Cartier jewels made for the Maharaja of Patiala. Suzanne Belperron's Smoky Quartz 'Cambodian' Cuff. René Boivin's Diamond 'Spiral Shell' Earclips, 1933. Old Mine-Cut Diamond 'Girandole' Earrings.
Jewelry Heaven: Bulgari's Via Dei Condotti store, Belperron Archives, FD Gallery, old auction catalogues, talking jewelry with Frank Everett.