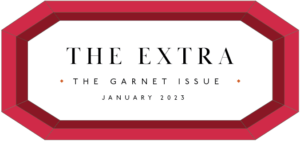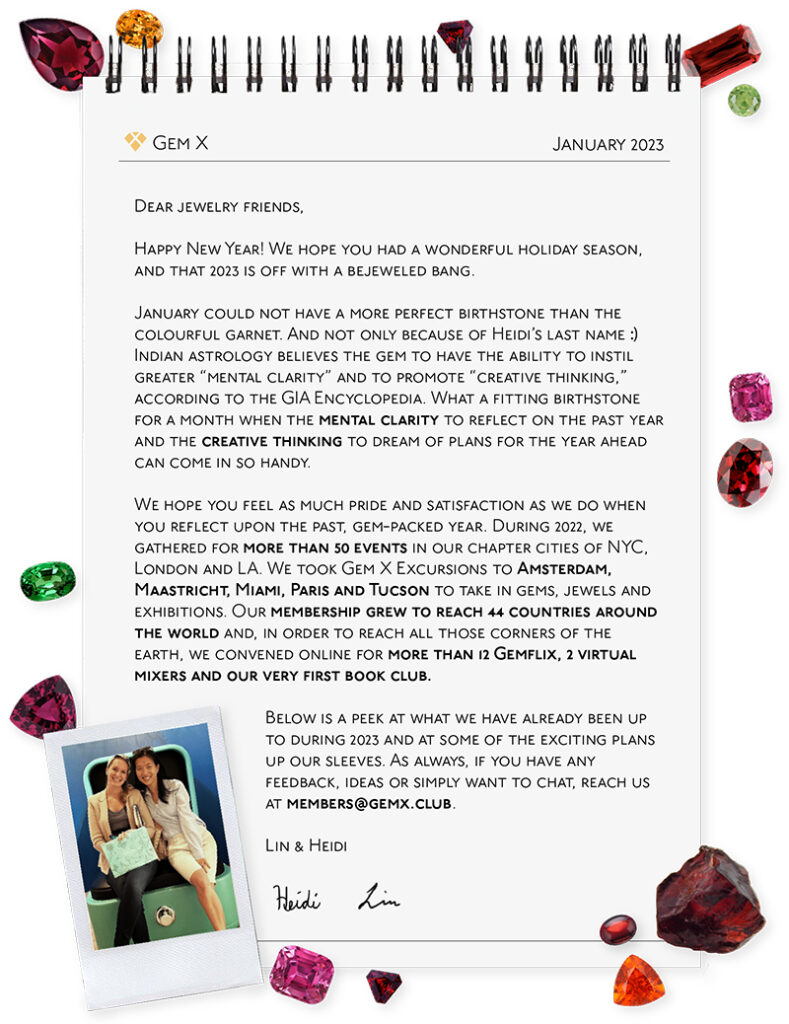 Gem X Marks the Spot for Jewellery Debate and Knowledge
We are still pinching ourselves because we can't quite believe we are in the Financial Times! And we could not have dreamed up a better honor than being called "the spot for jewelry debate and knowledge." Thank you to every one of you, our fellow members, for helping to create Gem X and make it the club that it is today. Read More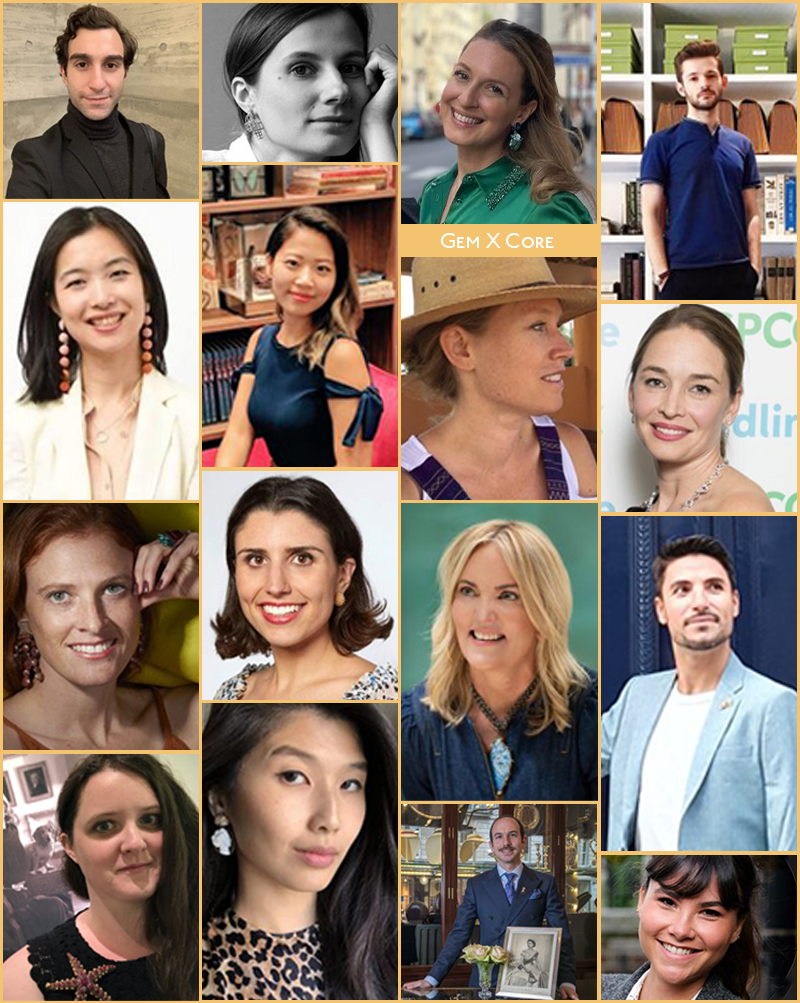 We could not be more excited to introduce you to the 2023 Gem X Core. As you might know, the Core is a passionate group of long-time, dedicated members who help us to curate events and to guide our club. If you are interested in joining the Core, please reach out and we can chat about ways to get more involved. We hope you've had the opportunity to get to know some of our Core members already. Keep an eye out for them at upcoming events – they would love to meet you and say hello!

We are excited to announce the call for applications for our 2023 Gem X Scholarship Fund! Applications can be submitted using this link from now until February 15th. We look for those with a true passion for jewelry and a need for help. Our hope is that through these resources and mentorship we can help make the world of jewelry a more inclusive, open place. 

Meet our 2022 Gem X Scholars and learn how they used their scholarship.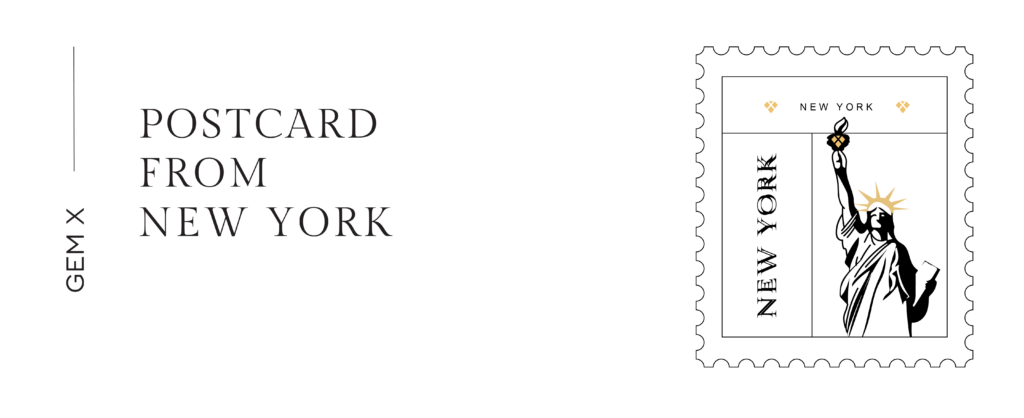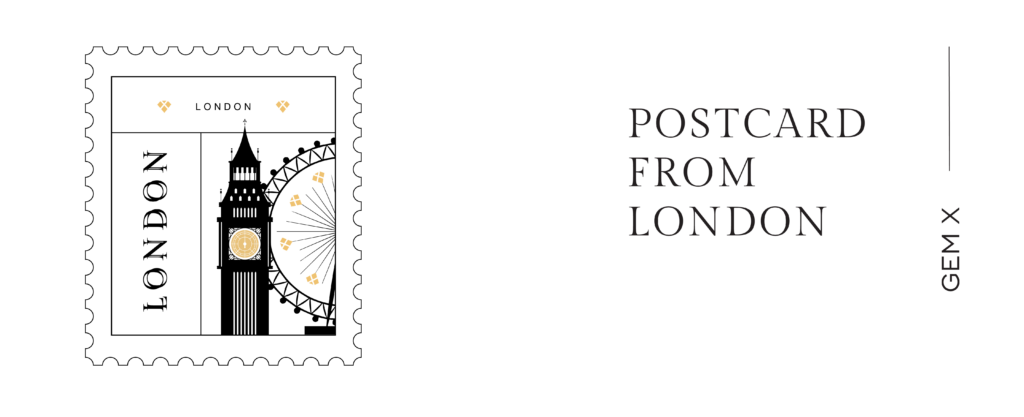 Members gathered to kick off the official Gem X Season in London with an enchanting evening with Anabela Chan. Anabela's joaillerie and jewelry are pure magic; however, her work is as rooted in science, innovation and sustainability as it is in art, we learned. We discussed her approach to making jewelry, from the use of synthetic gems to environmentally-conscious cultured pearls to metal from recycled soda cans to the planting of mangrove trees.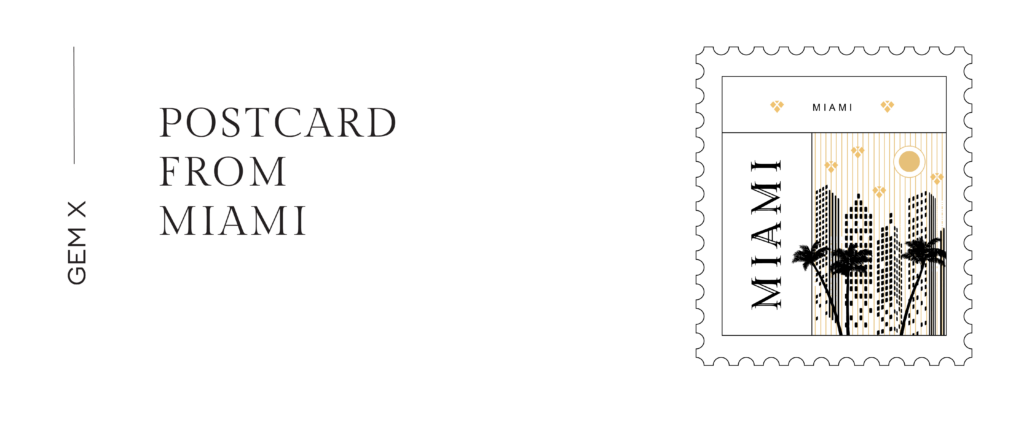 Amid the bustle of the Miami Antiques Show last week, Gem X attendees took an evening off to gather for dining, dishing and more at Zz's Club. Over delicious food and drinks, we chatted about our latest projects, standout jewelry finds, and favorite gemstones. Also in impromptu show and tell, we delighted in members' jewels like Lauren Deyoung's articulated Cartier Paris bracelet and Cora Sheibani's "Pottering Around" bracelet and earrings.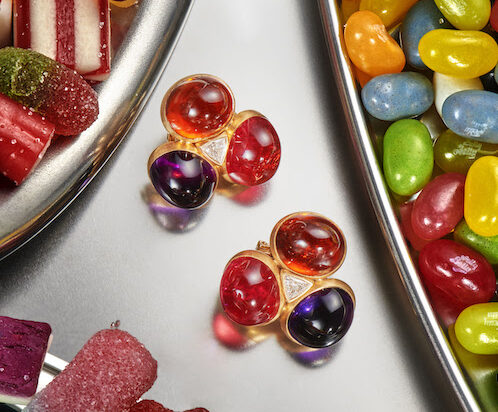 London | Tuesday, February 7th
CAPTURING 2023 WITH LEO BIEBER 
The photographer Leo Bieber has made a name for himself by achieving this feat for the world's greatest jewelry brands. Let's join Leo behind the camera for a discussion of his photography tips and tricks. RSVP HERE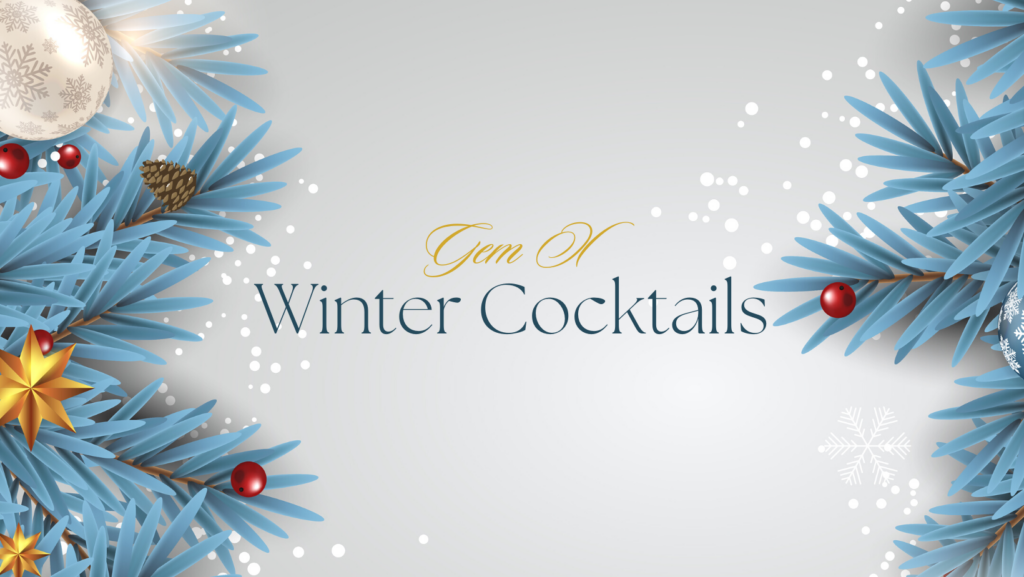 NYC | Wednesday, February 8th
WINTER MIX & MINGLE AT LE CHALET 
Nestled down a sweeping staircase from SAKS L'Avenue, you will swear you've been transported to a cozy ski lodge in Gstaad. Friends are welcome, especially if they are fellow jewelry lovers. RSVP HERE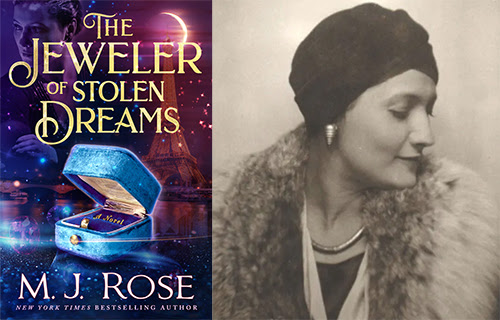 Gemflix | Wednesday, February 8th
Suzanne Belperron – Lover, Resistance Fighter & Iconoclastic Designer 
We are happy to welcome back author M.J. Rose to the Gemflix stage.  She will be joined once again by Marion Fasel for a fun and far-reaching conversation about Suzanne Belperron's fascinating and surprising life story. RSVP HERE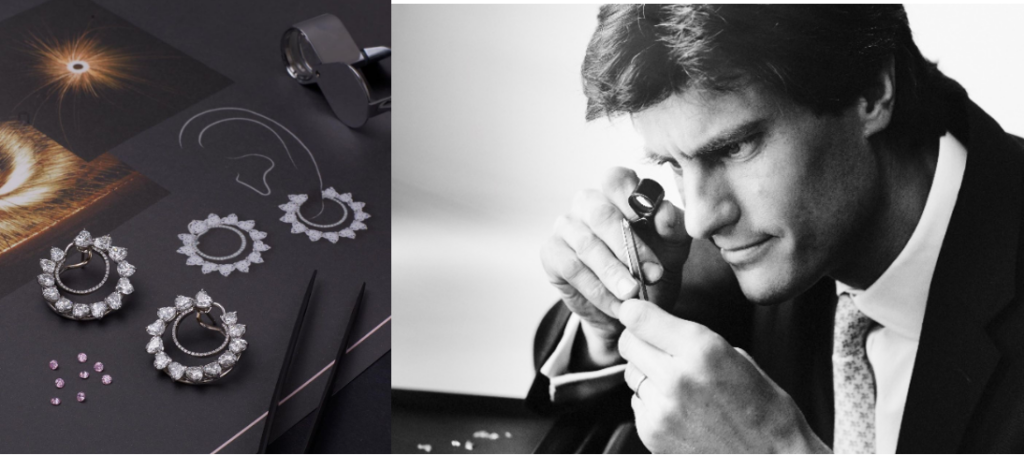 London | Thursday, February 9th
A Gemstone Masterclass at British Jewellery House Boodles 
Jody Wainwright, 6th generation family member and Director of Gemstones at what remains a family-owned company, will take us through a selection of rough diamonds from the famous KAO mine in Lesotho. RSVP HERE