How to Update Your Mailing List Preferences
Gem X members are able to customize the invitations they receive to our virtual, in person events and excursions all around the world.   Here is how to update your invitation preferences: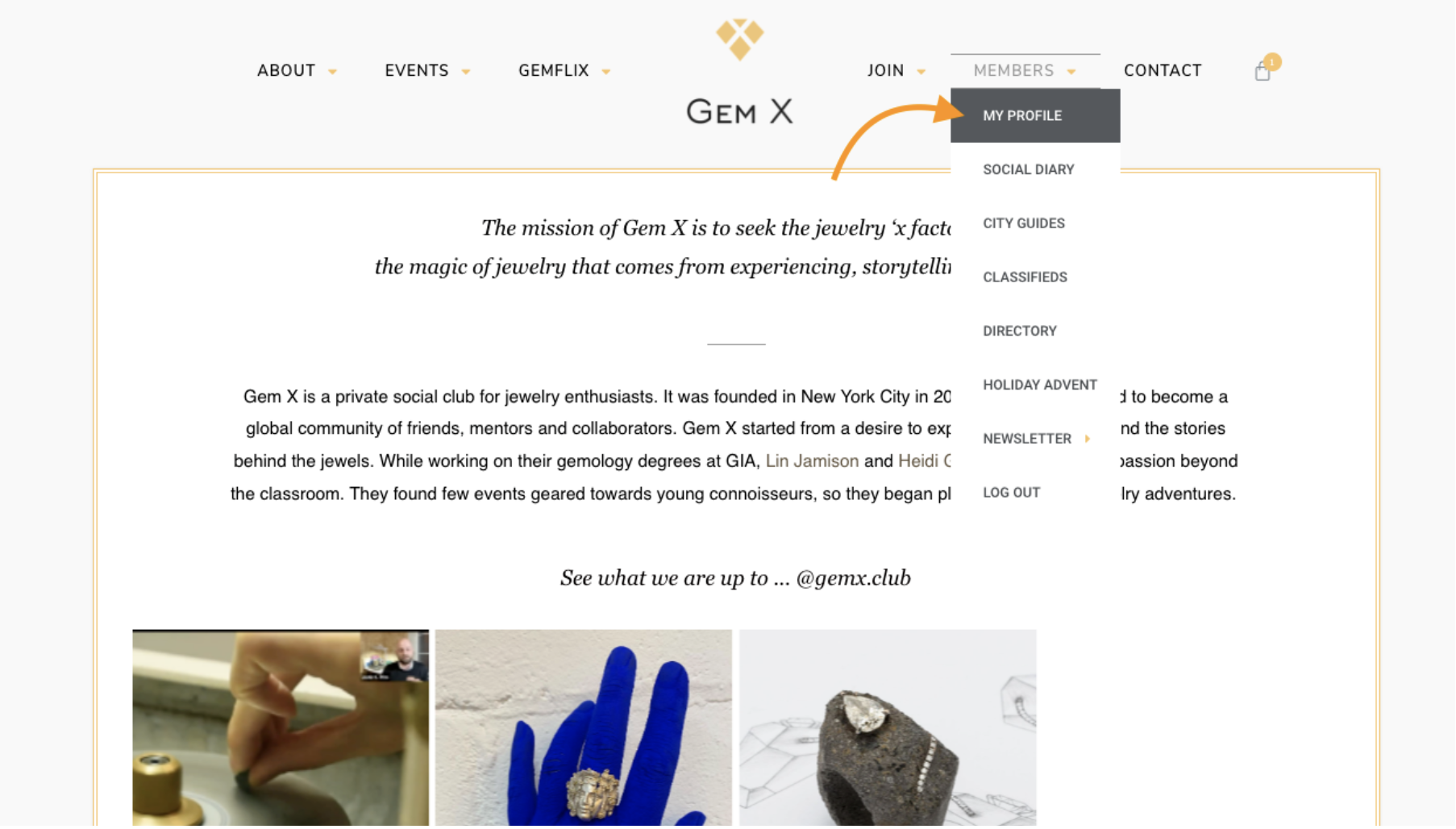 To choose the right lists for you, please log in to your Gem X account and select 'Members.' Scroll down and select "My profile."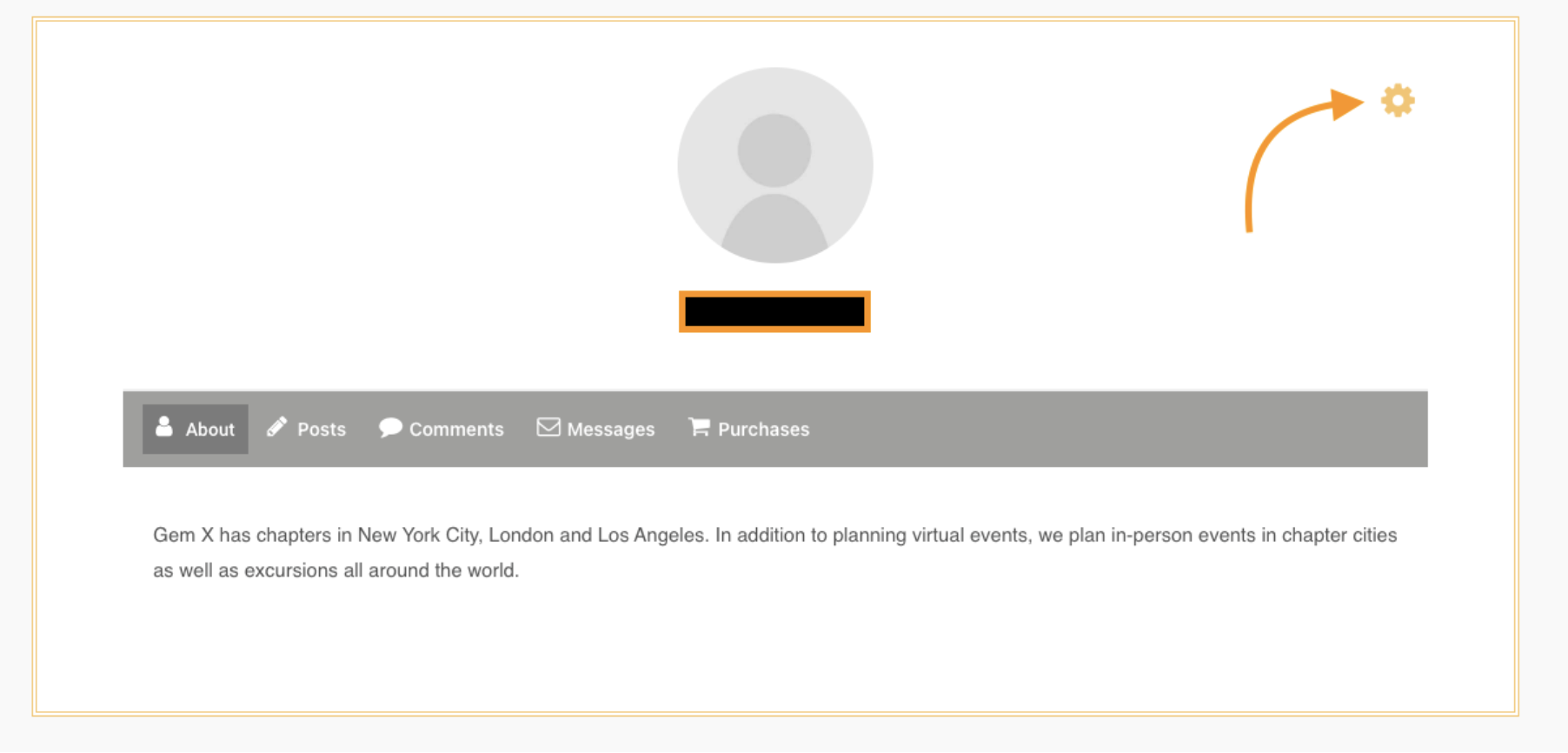 Next, select the Settings icon in the upper right hand corner.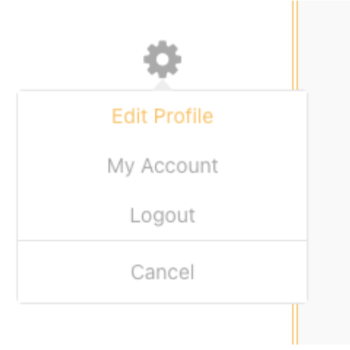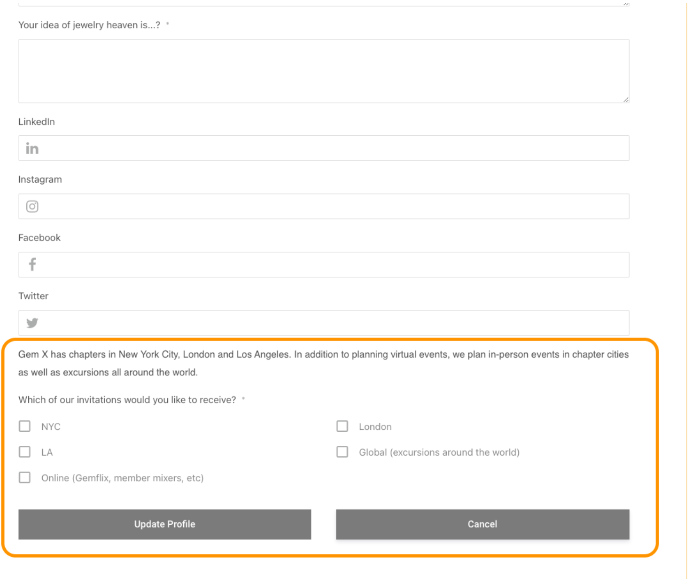 Scroll down to the bottom of the page, until you reach invitation preferences.

Please select the locations you'd like to receive exclusive invitations to. To save your selections, click 'Update Profile.'
 You will be redirected back to your profile page where you can verify your location preferences.
You can always see which invitations you are signed up to receive on your profile page.  We encourage you to sign up for everything as a new member, and you can update or change these preferences anytime.
Questions or concerns?  Email us at support@gemx.club.