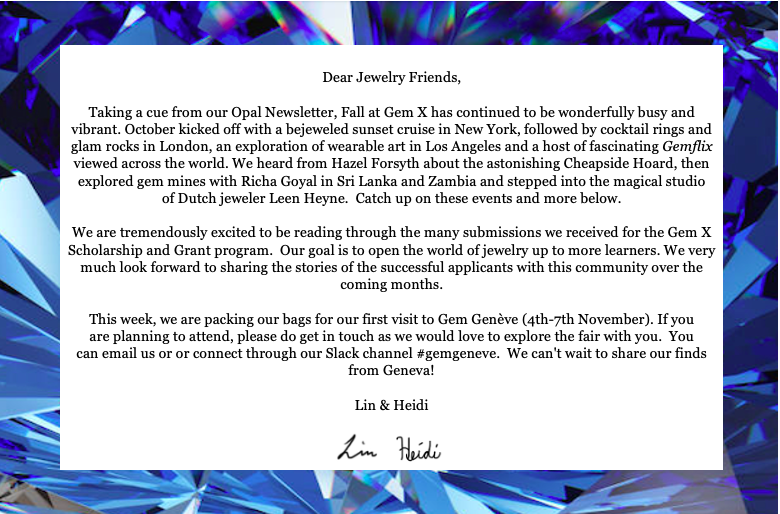 WHAT GEM X HAS BEEN UP TO
Gem X LA: Bonhams Wearable Art sale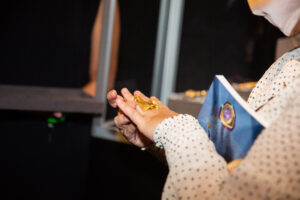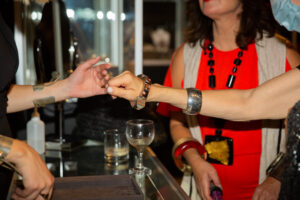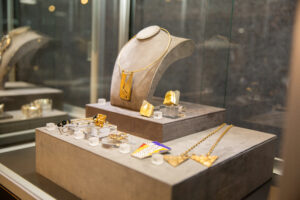 What a notable fall sale season for Bonhams! We recently previewed not only the London Hercules II sale (see below), but also the historic (and first of its kind) Wearable Art sale at a special VIP event + discussion in LA. The accomplished panelists
Sarah Davis
,
Emily Miller Waterfall
,
Loren Nicole
& 
Victoria Gomelsky
 explored complex facets of jewelry as art in the scope of the Crawford collection with 300+ highly collectible works by Picasso, Cooke, Monongya, and more. As Victoria beautifully elaborated on the Monongya's inlay cuff seen here, a "cosmology of beauty and harmony." The energetic
Oct 12 sale
saw $1.7 million in results with several auction records.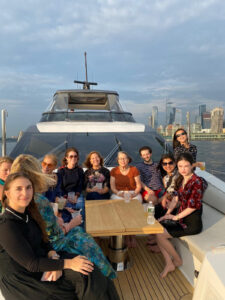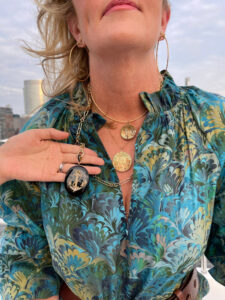 Gem X NYC took to the seas on a Bejeweled Sunset Cruise adventure around the NY harbor, hosted by Aline Shapiro. Donning our best nautical jewels (we spied pearl rings and necklaces, anchor pendants, and golden knots, among other seafaring gems) we gathered with jewelry friends to enjoy the most beautiful of sunsets and skylines. While no necklaces were tossed overboard, we did not hold back on the stories, cocktails or laughter.  Can all Sundays end like that one?
Gem X London: Lyon & Turnbull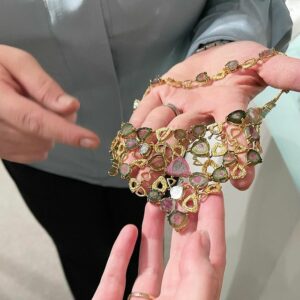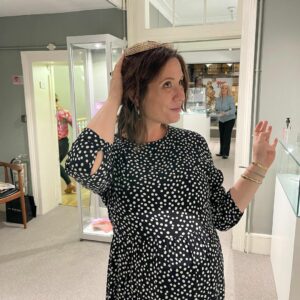 It was an evening of glam rocks and glam company. A tremendous thank you to Charlotte Peel, Ruth Davis and the rest of the team at Lyon and Turnbull for sharing their new exhibition "Glam Rocks: British Jewelry from the 1970s" with us in such style. We discussed why the 1970s was a time of such innovative jewelry design in the UK; including a gorgeous watermelon tourmaline necklace by Gillian Packard; delved into the relationship between jewelry and the fashion of the time, and caught up with old and new jewelry friends.
Oh and leave it to Gem X member Sarah Duncan to spot a necklace calling out to also be a tiara, a stunning Van Cleef & Arpels jewel which looks incredible both around the neck and on the head
Gem X London: A Private Preview of The Hercules Collection Part II at Bonhams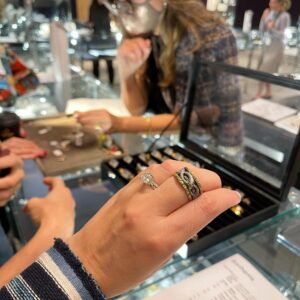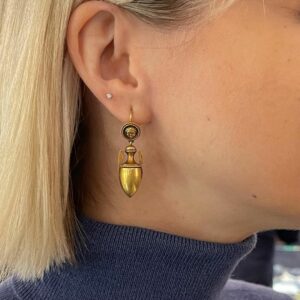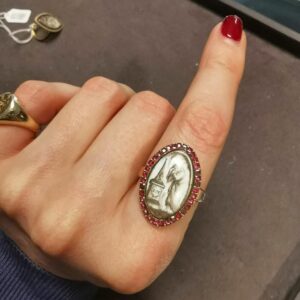 Paddles up for the Hercules Collection Part II at Bonhams. A huge thank you to Marina Vieira and the team at Bonhams for our private tour of more than 250 lots of primarily antique jewelry. As well as marvelling at the beauty of 17th century posy rings and Victorian snake rings, we learned about the many layers of meaning in each piece. Take, for example, the stunning memorial ring, dated 1781, in our gallery above. If you look closely, the ivory is exquisitely painted in sepia to depict a figure mourning under a weeping willow tree. The collection went on sale on the 14th October.
What a beautiful evening Gem X had at Stephen Webster's Mayfair salon. Stephen and his salon manager Elena were consummate hosts, welcoming us into their stunning space to view the even more stunning cocktail rings on display, all from their current exhibition. Stephen shared his stories of celebrity clients, favourite designs and brilliant inspiration. The common ingredient throughout was Stephen's love of the cocktail ring. A carefree jewel that is the embodiment of a party, a celebration for the sake of celebrating, and a showcase of independence and personality. We found that Stephen's rings tell tales almost as well as their creator, who serves his straight up with a tangy twist of humor (fitting for a designer whose cocktail of choice is the gin martini). Huge thanks to Stephen, Elena and Dalia Daou for hosting us, and cheers to the cocktail ring.
Have more photos from any of our events? Tag us at @gemxclub or #gemxlondon #gemxnyc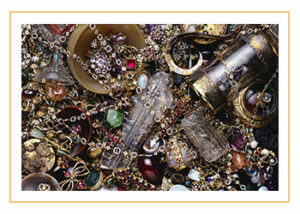 DISCOVERING THE CHEAPSIDE HOARD
On Wednesday 6th October, Gemflix was taken on a fantastic journey of dazzling discoveries, colourful characters and magnificent gemstones. The Cheapside Hoard, a cache of the most stunning jewellery, gems from across the globe and numerous incredible, precious objects was lost for almost 300 years. We were guided through the story of its lucky discovery in 1912, the journeys that the gemstones took to arrive in London, and shown highlights of this captivating collection, from the sublime, in the most beautiful carved emerald watch to the "almost ridiculous" in the hoard's collection of fascinating toadstones. Its tale, spanning the centuries, was told with incredible knowledge and obvious affection by Hazel Forsyth, Senior Curator at the Museum of London. The Hoard will have its own permanent display in the new Museum of London buildings opening in 2024 and a full new catalogue of the Hoard is being completed by Hazel.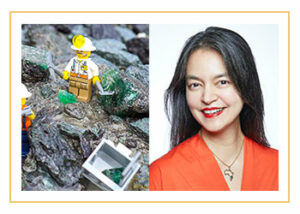 EXPLORING ARTISANAL & LARGE-SCALE MINING
We went on an epic Gemflix adventure with Richa Goyal Sikri. Richa, Singapore based journalist and storyteller, was our fearless guide on Gemflix. She whisked us on a virtual excursion to two gem mines. First stop, an artisanal mine in Sri Lanka, which produces sapphires, rubies and moonstones. Then we headed to Zambia's Kagem mine, which produces some of the world's oldest and most beautiful emeralds. We can't wait to travel with you IRL Richa!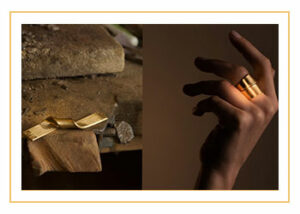 POWERFUL CALM: THE STUDIO & PROCESS OF LEEN HEYNE
This Gemflix saw us journey to The Netherlands. We headed to the small town of Tilburg in the Brabant province, where we were invited to step inside the private jewelry studio of Leen Heyne. Leen is a master goldsmith, who works with single strips of precious metal – bending, shaping and transforming them to unleash their beautiful potential.  Guest host Stephanie Carendi took us inside Leen's studio for a conversation and live demonstration of his metallurgic magic, to experience his creative magic first hand. Leen demonstrated the many steps he goes through to achieve a perfect form, including countless iterations of bending and twisting before making the finished ring. The result speaks for itself, and we are so grateful that you opened your world up to us Leen.
Missed one of our Gemflix last month?  Catch these replays now.Gem X members have access to our entire archive of Gemflix replays. Not a member? Apply here.
HIGHLIGHTS from the MINERALOGICAL AND GEOLOGICAL MUSEUM, HARVARD UNIVERSITY
◆ A conversation with Curatrix, Raquel Alonso-Perez.  ◆
WEDNESDAY | November 17th, 12:00PM EST | 5:00PM GMT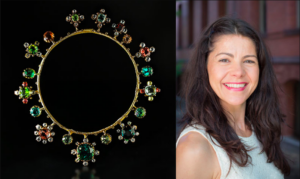 Dear Jewelry Enthusiasts,
If you stroll along Oxford Street in Cambridge, Massachusetts, you will notice a large red brick building among the row of historical edifices.  It houses Harvard University's Museum of Natural History.  Walk in, and on the third floor, you will find a gallery that is of utmost interest to gem lovers, The Mineralogical and Geological Museum (MGMH).  It holds a vast collection of over 150,000 mineral samples that has been assembled since the late 18th century.  Among the 1,600+ pieces in its gem collection, the most prized is the Hamlin Necklace, pictured above.  The necklace was created by Augustus Hamlin in the late 19th century to showcase eighteen stunning tourmalines from the Mount Mica Mine he owned and operated in Maine
Join us for a virtual conversation with Raquel Alonso-Perez, curatrix of this incredible collection. Raquel will discuss the museum's iconic pieces, including the Hamlin tourmalines, gold collected during the California Gold Rush, and historic opals that trace back to the renowned gem historian and writer George Kunz. Raquel will also offer insights on her personal passion – the formation and provenance of gold, emeralds, and diamonds.  Her research on this topic has taken her all over the world, and she is delighted to be opening up the collections of the MGMH to Gem X.
Gemflix are hosted in support of charity. In lieu of an event fee, we hope you will consider donating to The Gem X Scholarship and Grant Fund.  Please RSVP to this virtual event using the link below.  We hope you enjoy the conversation.
– Gem X
(NYC) SATURDAY, November 13th: SALON ART + DESIGN with SILVIA FURMANOVICH
◆  A Private Event for Gem X Members  ◆
SATURDAY | November 13th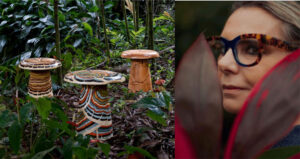 You are cordially invited inside the Park Avenue Armory and the 10th annual Salon Art + Design Fair, for a private reception hosted by Brazilian jeweler Silvia Furmanovich and her son, Andrey Furmanovich. So many of us adore Silvia's jewels, known for their artisanal techniques, use of novel materials and vibrant colors. You might imagine our excitement when we learned of Silvia's latest endeavor – a home collection, to bring her craft and creativity into our living spaces. This event is open to Gem X members and their guests only. RSVP is open via link in the title.
LONDON: PRIVATE TOUR of 'FORCE OF NATURE' 
at the ELISABETTA CIPRIANI GALLERY
◆ Conversation with Exhibition Curator & Journalist Melanie Grant ◆
 Thursday 25th November | Mayfair 

Joy BC, Hypatia Brooch, 2021
We are delighted to offer a private evening tour of the highly anticipated new exhibition 'Force of Nature', guest curated by Melanie Grant, at the Elisabetta Cipriani Gallery. With this exhibition, Melanie Grant, journalist and author of 'Coveted: Art and Innovation in High Jewelery', continues her mission to dismantle the boundaries between art and jewellery by inviting renowned artists to express their connection to nature through wearable sculpture.
An absolute must for contemporary jewellery lovers, 'Force of Nature' features 40 jewels dedicated to naturalism and the evolution of our relationship with the outside world, embracing both figurative and abstract approaches. The exhibition includes work by some of the world's most talented artists and designers, like Ai Weiwei, Andrew Grima, Bibi van der Velden, Frank Stella, Satta Matturi, Ute Decker and Wallace Chan. We cannot wait to hear from Melanie, first-hand, about her inspiration and to see the exhibition.
Looking for some jewelry activities? Don't forget to check out our Social Diary!
SIMPLY BRILLIANT: ARTIST-JEWELERS OF THE 1960'S AND 1970'S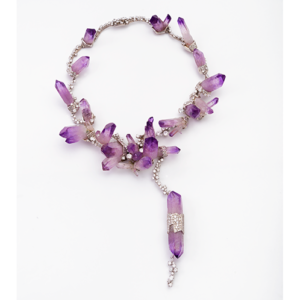 USA – This exhibition at the Cincinnati Art Museum features approximately 120 pieces represents a single collector's interest and explores the international renaissance in fine jewelry in the 1960s and '70s. 
CARTIER ET LES ARTS DE L'ISLAM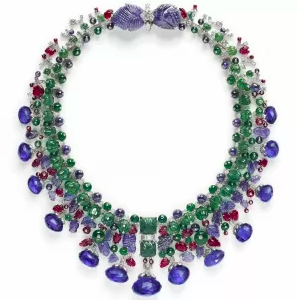 FRANCE – This exhibition shows the influences of the arts of Islam on the production of jewelry and precious objects at Maison Cartier from the beginning of the 20th Century to the present day. It traces the interest in oriental motifs through more than 500 objects.
FABERGE IN LONDON: ROMANCE TO REVOLUTION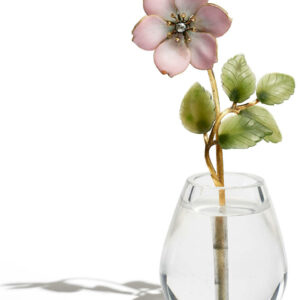 UK – The V&A's new exhibition will explore master goldsmith, Carl Fabergé – whose internationally recognised firm symbolised Russian craftsmanship, luxury and elegance – and the Anglo-Russian relationship which saw the opening of a London branch in 1903.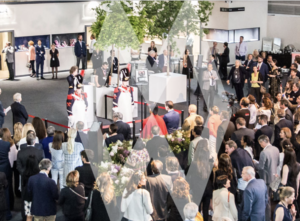 SWITZERLAND – Connect to the global community of gem & jewellery dealers, enthusiasts and innovative designers. Gem Genève, created by exhibitors for exhibitors, sets a free-spirited stage where passion meets expertise and education.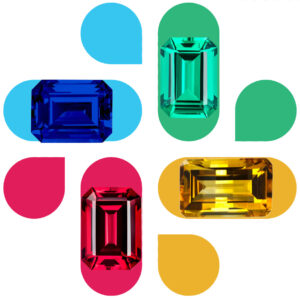 Slack chats on the Gem X channel have been lively this month. There's been lots of talk of favourite gem and jewelery based movies , tv shows and books – Breakfast at Tiffany's, The Crown, Lupin to name a few. There was also a podcast recommendation – Thrive by Design: Business and Marketing Strategy for Fashion, Jewelry and Creative Brands.
Chats to connect with this month:
#gemgeneve #nyc-events #london-events #jewelrydetectives #jobs-networking
Gem X members hail from all over the world, our Slack channel gives you an easy and friendly way to chat, collaborate and dish about all things gems n' jewels.  Missed the email about Gem X and Slack? Write us at assistant@gemx.club and we'll be happy to help!
That's it for this month!  For questions and comments, please drop us a note here.