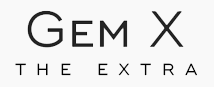 Dear Gem X,
This past month, we were struck by the connection between jewels and the written word. The idea sparked during an interview that Heidi had with David Bennett of Sotheby's.  He told her how an exquisite ruby, the birthstone of July, had conjured up the poem "The Sunrise Ruby" by the 13th century poet, Rumi. Inspired, David suggested and the owner agreed to rename the stone after the poem. Soon after, bestselling author M. J. Rose shared "How the Secret Life of Jewelry Inspires Storytelling" on Gemflix and we knew this was a theme worth exploring.
In this issue, we share interviews for fellow book lovers with members M. J. Rose, an author inspired by jewelry, and Tessa Packard, a jeweler inspired by books. Speaking of the written word, read on for details about the new commenting feature in our Gemflix Archive (which houses 40+ episodes), through which we can now continue the conversation after each live airing ends. To close, we offer sneak peeks at our very first Vault Jewel Drop and upcoming Gemflix, which we are proud to share has raised more than $16,500 for charity.  Our charitable initiative is continuing full steam ahead as we begin to explore restarting our in-person programming this fall. 

Yours in jewels,
Heidi & Lin

WHAT OUR MEMBERS ARE UP TO
Interview with M. J. Rose, Gem X Member
What book(s) are you currently reading?
Her Last Flight by Beatriz Williams. I'm smitten. It's such a compulsive read. Really remarkable. I can't put it down. The story of a lost pilot and a wartime photographer is beautiful, and riveting, with amazing characters. 
Can you share a favorite literary quote or passage (related to jewels) that you love?
"These gems have life in them: their colors speak, say what words fail of."—George Eliot
Where and when do you do your best writing?
Very early in the morning, from 6:30 to 9:00. Listening to Gregorian Chants. Before the world starts intruding. Wearing black leggings, black ballet slippers, a black tunic and at least two or three pieces of talismanic jewelry.
What is a hidden gem (or jewel) that deserves to have a book written around it?
I think there is a story behind every piece of jewelry even if it's not a major stone or piece. A simple gold ring with a small cultured pearl bought in a department store in 1960 by a father for his 13-year-old daughter for $45 becomes a moving story when we learn the girl's father disappeared later that day and wasn't seen for another 15 years. But if I had to pick one piece, it would be a JAR brooch I saw in his boutique in Paris in the 1990s. It's an antique watercolor of a lover's eye on ivory, in a frame made of amethysts, diamonds, silver and gold. He told me it will never be for sale. I'd love to write a novel about that brooch. Tell the lover's story, and then the story of how JAR found it and why he will never sell it. 
What are your 3-5 picks for summer beach reads?
I have an eclectic pile of books for this summer, mostly novels with one necessary non-fiction read.
The Butterfly Room by Lucinda Riley – a recent Richard & Judy #1 bestseller in the UK that is out now in the US. One of my favorite authors, Riley, writes big sweeping sagas and this one is a second-chance-at-love story.
Too Much and Never Enough by Mary L. Trump – I saw her interviewed by Rachel Maddow and Mary was so riveting and honest and pained, I had to know more and bought the book before the show ended.
House of Trelawney by Hannah Rothschild. Ever since I read Rebecca, I never pass up a book about a stately manor in England. This is about an eccentric, dysfunctional family of English aristocrats, and their crumbling stately home.
The Year of the Witching by Alexis Henderson – I'm a sucker for books about witches – reading them and writing them. This sounds great. A young woman, living in a rigid, puritanical society, who discovers dark powers within herself in this stunning, feminist fantasy debut.
Blood Victory by Christopher Rice – One of my favorite authors – this is #3 in his series about Charlotte Rowe, a woman who was the test subject of an experimental drug, and infused with extraordinary powers. As the secret weapon of a mysterious consortium, she baits evil predators and stops them in their tracks.
Jewel excerpt?
The jewels in My Cousin Rachel by Daphne Du Maurier play an important role, both in the plot and the heartbreak:
I emptied the packages upon the bed and cast the wicker basket on the floor. I tore away the paper, scattering the boxes, flinging the soft wrappings anywhere. Out fell the ruby headpiece and the ring. Out came the sapphires and the emeralds. Here were the pearl collar and the bracelets, all tumbling in mad confusion on the sheets."This," I said, "is yours. And this, and this…" And in an ecstasy of folly I heaped them all upon her, pressing them on her hands, her arms, her person."Philip," she cried, "you are out of your mind, what have you done?" I did not answer. I took the collar, and put it about her neck."I'm twenty-five," I said; "you heard the clock strike twelve. Nothing matters anymore. All this for you. If I possessed the world, you should have it also." I have never seen eyes more bewildered or amazed. She looked up at me, and down to the scattered necklaces and bracelets and back to me again, and then, I think because I was laughing, she put her arms suddenly about me and was laughing too. We held one another, and it was as though she caught my madness, shared my folly, and all the wild delight of lunacy belonged to both of us."

Is this," she said, "what you have been planning all these weeks?"

"Yes," I said, "they should have come with your breakfast. But like the boys and the case of pipes, I could not wait.""And I have nothing for you," she said, "but a gold pin for your cravat. Your birthday, and you shame me. Is there nothing else you want? Tell me, and you shall have it. Anything you ask."
I looked down at her, with all the rubies and the emeralds spread about her, and the pearl collar around her neck, and all of a sudden I was serious and remembered what the collar meant. "One thing, yes," I said, "but it isn't any use my asking it.""Why not?" she said."Because," I answered, "you would box my ears, and send me straight to bed."She stared up at me, touching my cheek with her hand. "Tell me," she said. And her voice was gentle.

I did not know how a man asks a woman to become his wife. There is generally a parent, whose consent must first be given. Or if no parent, then there is courtship, there is all the give and take of some preceding conversation. None of this applied to her and me. And it was midnight, and talk of love and marriage had never passed between us. I could say to her, bluntly, plainly, "Rachel, I love you, will you be my wife?" I remembered that morning in the garden, when we had jested about my dislike of the whole business, and I had told her that I asked for nothing better than my own house to comfort me. I wondered if she could understand, and remember too. "I told you once," I said, "that I had all the warmth and the comfort that I needed within four walls. Have you forgotten?"
"No," she said, "I have not forgotten." "I spoke in error," I said, "I know now what I lack."
Read More
Interview with Tessa Packard, Gem X Member
Has something you read ever inspired a piece of jewelry you created?
Yes, countless books have formed part of my creative process! I'm constantly enriched as a designer by what I read, whether that be a magazine clipping, a biography or novel.
Sometimes the idea for a jewellery collection will come from a specific piece (or specific pieces) of literature, as in the case of Once Upon a Time in My Secret Garden. This collection of fine jewellery draws inspiration from the writings of Shakespeare (Midsummer Night's Dream), Phillip Pullman (Dark Materials trilogy), Lewis Carroll (Alice in Wonderland) and Frances Hodgson Burnett's classic, The Secret Garden. Together, they explore the magical properties of the natural world, whether that be medicinal and restorative, or imaginary and enchanting. As a child, these tomes were instrumental in shaping the way I saw the wild outdoors. I would probably go as far to say that they played a role in shaping my career as a designer, because in order to authentically 'create' you need to be inspired to imagine – to picture a world beyond what you know – and these books did just that. Books shape who you are and I personally feel I owe a lot to these authors.
What are you reading now?
I'm currently reading two books: Outliers by Malcolm Gladwell and The Golden Thread by Kassia St Clair. Both are non-fiction works and explore human nature in their own unique way.
Outliers looks to answer the question of why some individuals achieve so much more than others – essentially, what makes them successful or genius. Over the course of various, cleverly-themed chapters, Gladwell delves into the social, cultural and economic background of rock stars, tech giants and internationally-renowned entrepreneurs to answer this question. It's a fascinating and enlightening reading, but I'm extremely biased because I love Gladwell as an author and think that he is one of the great commentators of our time.
The Golden Thread by St Clair looks at the history of fabric and its relationship with man. St Clair has this extremely unusual ability to make every-day objects and concepts – like paint colours or types of fabric – completely mesmerising. Her first book, The Secret Lives of Colour, blew me away and really inspired me as a designer (watch this space); the follow up is proving to be equally cool as we journey through ancient Egypt, the Vikings and beyond.
Can you share a favorite literary quote or passage related to jewels that you love?
I've always quite liked Kahlil Gibran's quote: "Perhaps time's definition of coal is the diamond." Whilst hardships in life are a pain in the ass and unpleasant to endure, suffering can bring perspective in order for the future to be enjoyed.
What is your favorite hidden gem of a book?
I'm obsessed with Werner's Nonmenclature of Colours (if you want to know the shade of white of the human eyeball or a feathered egret, then this is the book for you); I love Phaidon's Animal and Plant books; and anything by Jonas Jonasson, especially the classic 100 Year Old Man who Climbed out of a Window and Disappeared.
What are your 3-5 picks for summer beach reads?
I'm going on holiday in 10 days time and taking with me Bill Bryson's Seeing Further: The Story of Science and the Royal Society; and Philip Pullman's Book of Dust: The Secret Commonwealth.
For anyone who hasn't read Jonas Jonasson's work, I couldn't recommend it more as it is easy reading and laugh-out-loud funny. Adam Kay's This is Going to Hurt, and Yuval Noah's Homo Sapien and Homo Deus is also outstanding, as is Sarah Thorton's Seven Days in the Art World. I also think an Agatha Christie novel is perfect for a summer beach read – who doesn't love a great whodunnit, murder mystery.
Read More
— Tessa Packard is a member of Gem X.
WHAT GEM X HAS BEEN UP TO
After watching an episode of Gemflix, have you ever wanted to ask the audience a question, been reminded of a good book or simply wanted to share your favourite moment with other jewelry enthusiasts? Now you can!
The Gemflix Archive now includes a commenting feature that members of our club can use to connect with one another, ask and answer questions, and keep the conversation going after each live recording of Gemflix. It might be worth keeping an eye on the threads of your favourite episodes, as we've heard a few speakers have plans to share some of their recommended reading through the comments and more. 
The First Vault Jewel Drop: The Four Seasons of JAR

We are unveiling our first Gem X Vault Jewel Drop, featuring: The Four Seasons of JAR. For those who are new, The Vault is an exclusive jewelry-share platform our inner circle of Unlimited members. As The New York Times wrote, think of it as, "Rent the Runway meets 'sisterhood of the traveling jewels.'" Through the Vault, we offer exclusive access to a rotating collection of jewelry picks, curated specially for you by Gem X. This month, it's all about JAR. Interested in learning more? Email us at: [email protected]
40 SHADES OF GREEN with NIGEL O'REILLY
◆ A Studio Visit in West Ireland ◆
WEDNESDAY | August 5th, 12:00PM NY / 5:00PM LDN