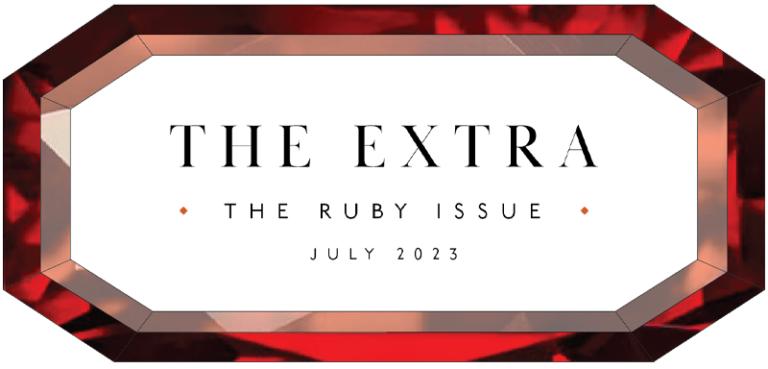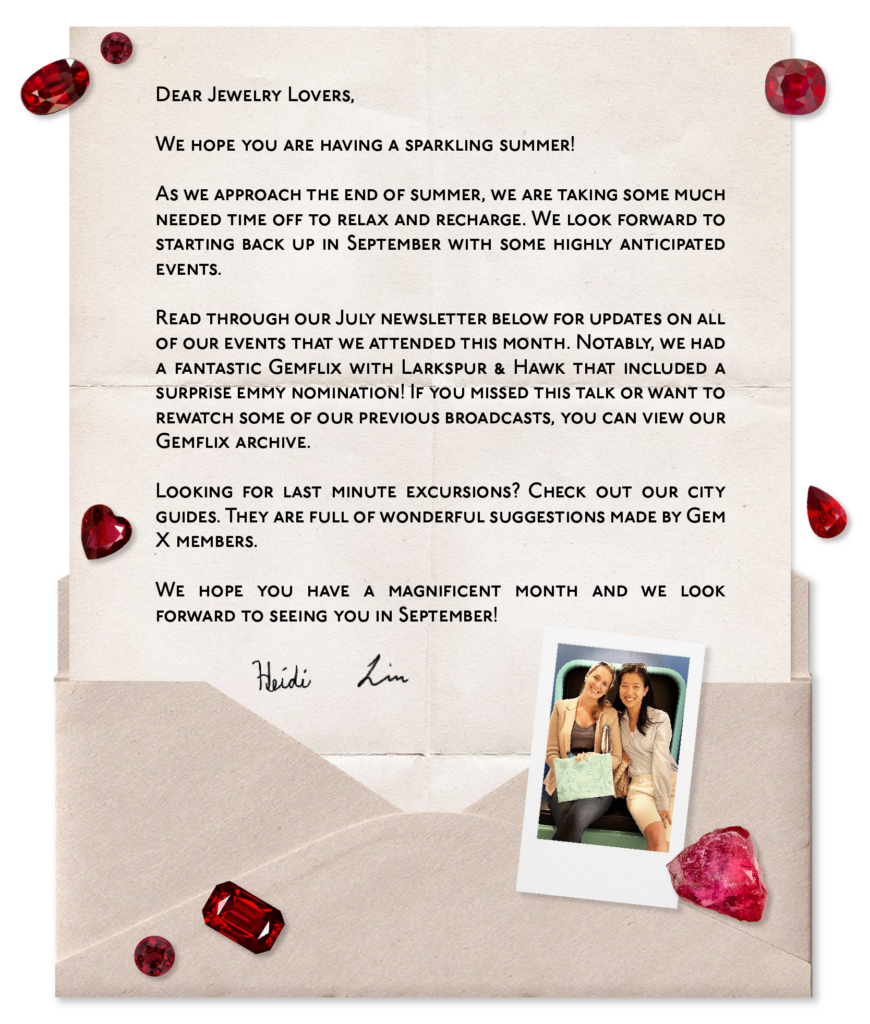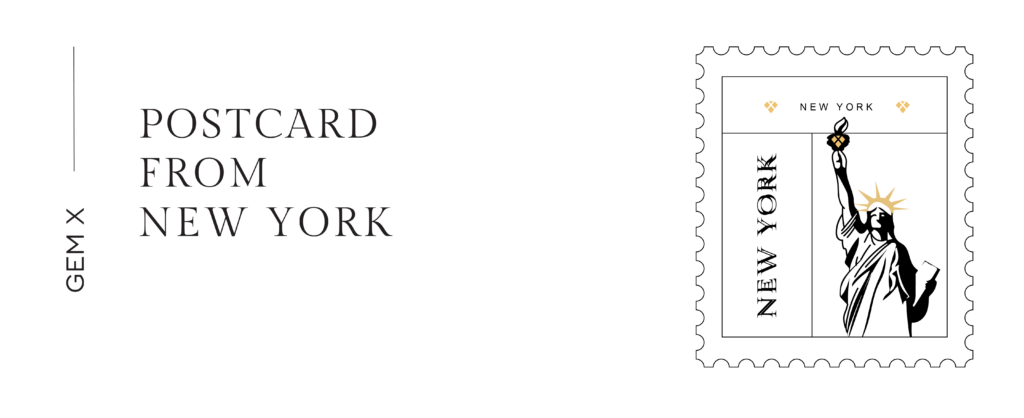 NYC Members took a trip to the Hispanic Society Museum to view the Luz Camino exhibition "Jewels in a Gem". Rooted in Spanish culture, Camino's work showcased limited edition pieces from her 50 year career. Camino's designs are inspired by nature like beautiful flowers, birds, and insects, but also brings life to even the simplest objects like pencil shaving and soap bubbles. In addition to precious and semi precious stones, her designs use unconventional materials such as resins, titanium, porcelain, and blown glass.  We were even treated to view the rest of the museum before the doors opened which included works from Jesus Rafael Soto and Tomb of the Duchess of Albuquerque. The AKC Museum of the Dog hosted us for a private tour of the "Identity and Restraint: Art of the Dog Collar" to understand the collar as both art and object and how its design changed throughout history. With dozens of collars from the National Sporting Library & Museum paired with paintings displayed in the AKC Museum, the exhibition brought to light the functionality of the design elements of each collar and the role that the dog might have had.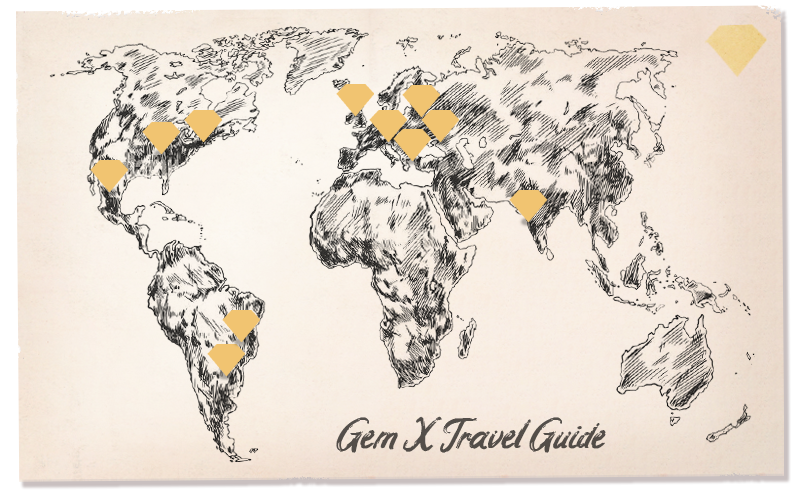 You never know what you might find glittery across the world. We have some wonderful recommendations of hidden gems in 19 cities from the Americas to Asia and everywhere in between.

This month we recommend checking out: Copenhagen, Split, and Nantucket. To see our full list of destinations click here. To make a suggestion, email us at assistant@gemx.club.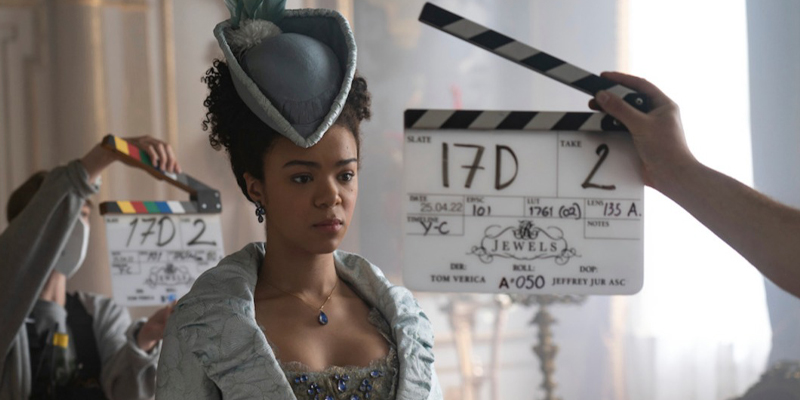 This month we had a very special Gemflix conversation with Emily Satloff of Larkspur & Hawk. Emily shared her knowledge of Georgian jewelry and how her modern jewelry collection played a role in the new Netflix hit series "Queen Charlotte: A Bridgerton Story." 
If you missed out on this live broadcast or any other previous broadcast, you can watch them here.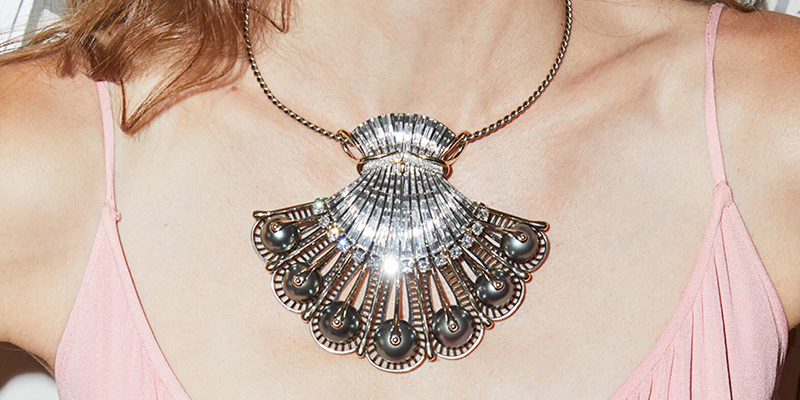 Elie Top entered the world of jewelry through the universe of fashion. His unique aesthetic is distinguished by strong lines and solid volumes, with baroque and futurist accents. His jewels show a playful and surprising nature, that crosses eras and styles to capture the present moment, while "upcycling" traditional inspirations.
Since we brought the present to the past this month, let's bring the past to the present. We recommend watching this throwback Gemflix: ELIE TOP'S UPCYCLING FROM PAST TO PRESENT, A Conversation with Elie Top and Aline Shapiro.