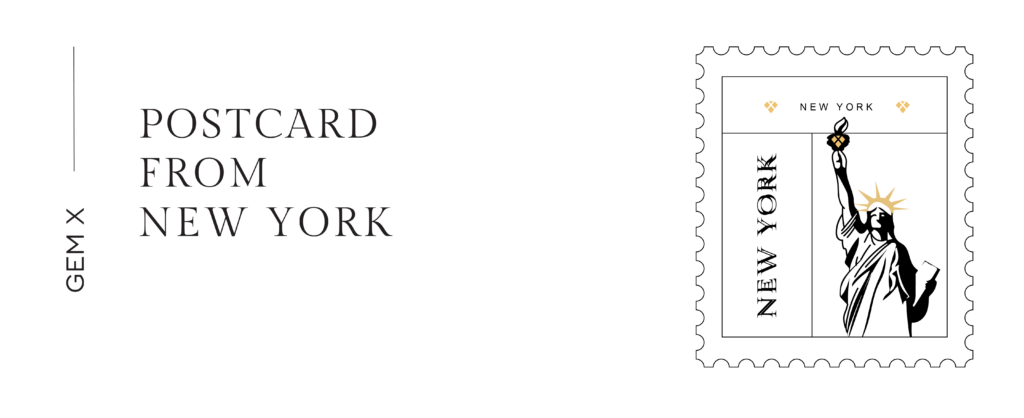 Gem X NYC was invited to preview the "Enchanting Imagination: The Objets d'Art of André Chervin and Carvin French Jewelers," at the New York Historical Society. Like a jewelry wizard lifting the velvet curtain, André Chervin and his New York atelier, Carvin French, manufactured thousands of beautiful pieces for Tiffany & Co., Cartier, Bulgari, Verdura, and other shops. But Chervin's lifetime passion was creating a personal collection of unique, precious objets d'art. From whimsical lamps with hidden switches, to boxes with secret objects, to personal accessories fashioned in coral and lapis, the bejeweled treasures showcased his creativity and mastery of the lapidary arts. The exhibit officially opens on September 8th and we highly recommend a trip.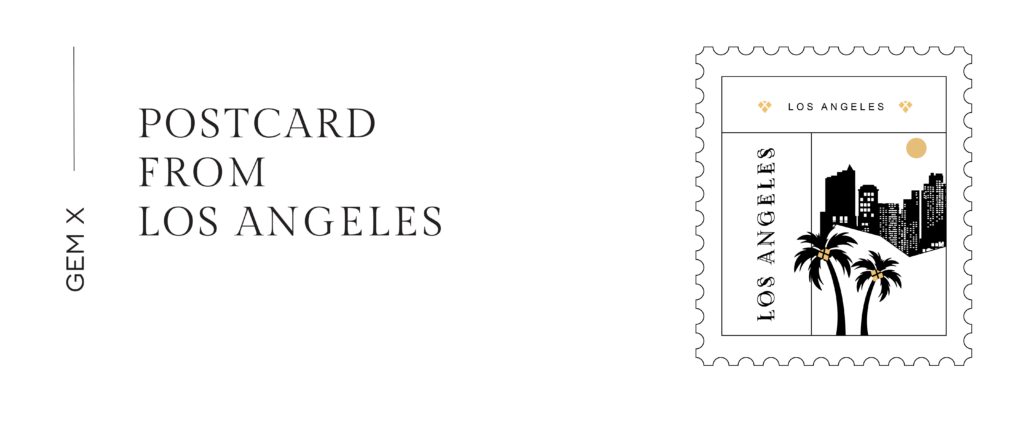 Jewelry friends of Gem X and WJA Los Angeles were treated to a delightful evening preview, hosted by Hindman Auctions VP & Senior Specialist Katie Guilbault, of the jewels from the upcoming Important Jewelry sale. Arrayed beautifully in the Jogani Gallery and with flowing bubbly in hand, guests beelined towards one of the highlights: an emerald and diamond Art Deco toi et moi ring (lot 87), taking turns to study the artfully designed sculptural details. Several of us were also completely taken by surprise by a deceptively straightforward pendant (lot 162) pointed out by Hindman's visiting Chicago members Madeline and Gina. A pearl bodied ovine (still under heated discussion) at first glance, Katie explained the design was most likely a "wolf in sheep's clothing," which can be found in subtle signs in its ears/tail along with its provenance by form of a cryptic note. To hear (and see) more about it, be sure to reach out to the wonderful Hindman team by September 12th!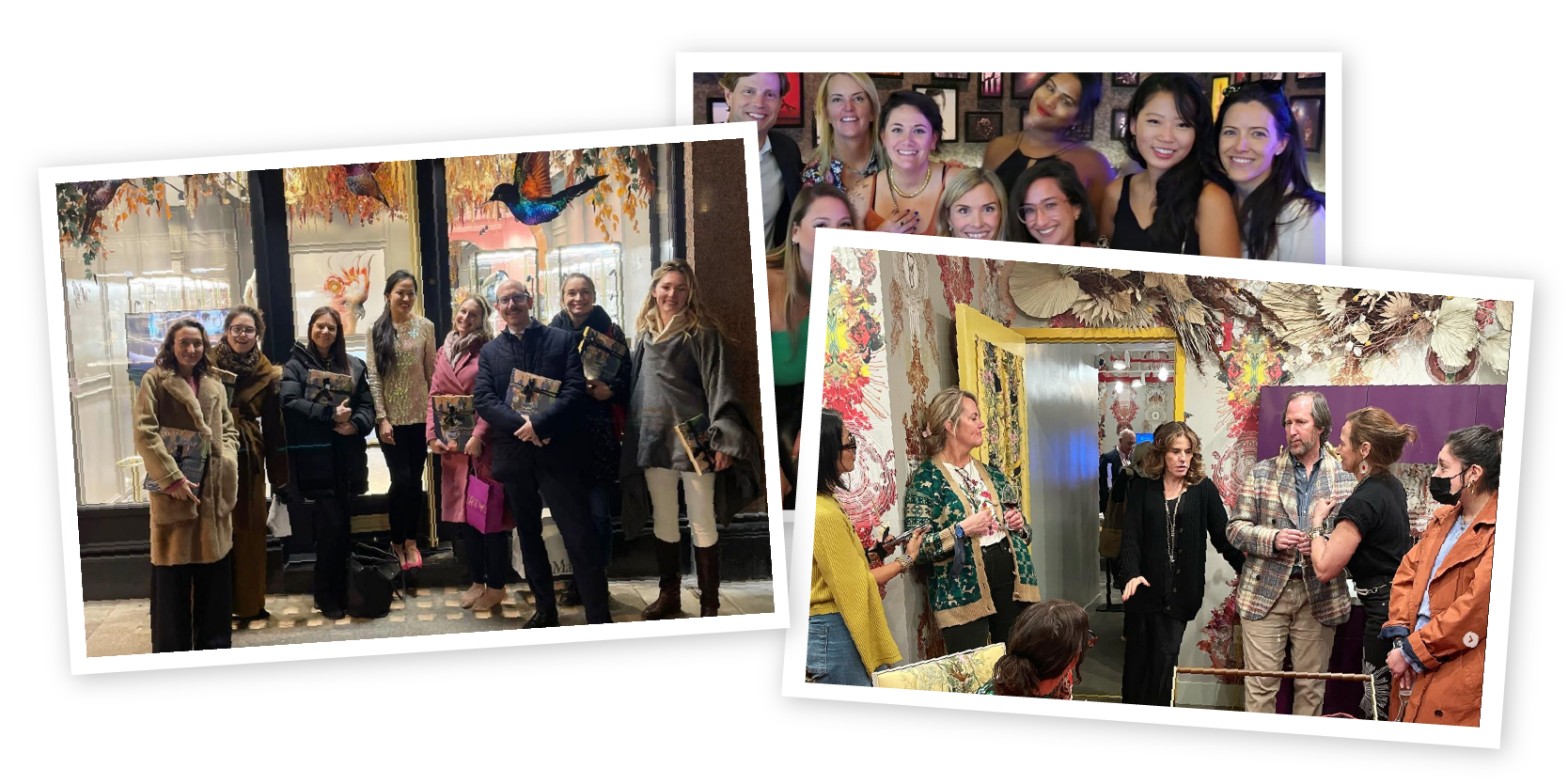 This month we would like to give a warm welcome to our newest members! Founders, designers, finders, and enthusiasts, we are so delighted to have you. Get to know a little bit about each of our new gems on their profile in the directory, and take some time this month to refresh your own profile. 
Amy Burton London, UK | Claire Purtich El Dorado Hills, CA | Joan Leenig Shelburne, VT | Kathryn Oxtoby New York City, NY | Kunal Mehta New York City, NY | Lauren Petrovic New York City, NY | Maria Legros London, UK | Marine Lallouette-Pignan Paris, France | Molly Rose Kestenbaum New York City, NY | Tim Napoli Brooklyn, NY
Not a Gem X Member? We would love to have you join us on our exclusive adventures. Start your application here.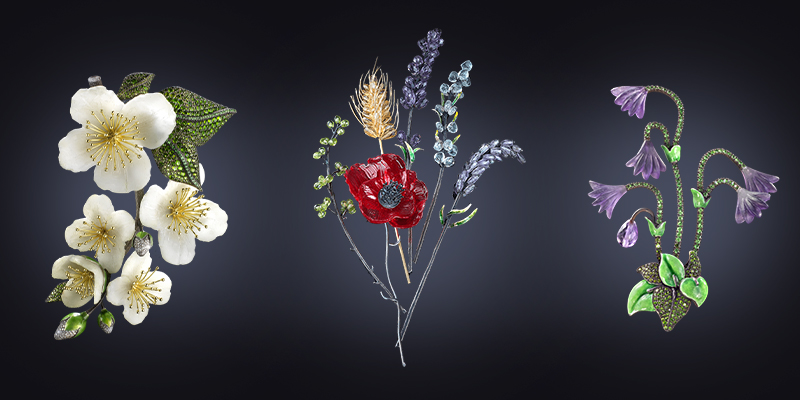 For fifty years, the Spanish jeweler Luz Camino has illuminated fine jewelry with works of art that are all at once inventive, nuanced and poetic. We sat down with Luz and her son Fernando Tapia to discuss her career and her inspiration behind her materials and magic.

If you missed out on this live broadcast or any other previous broadcast, you can watch them here.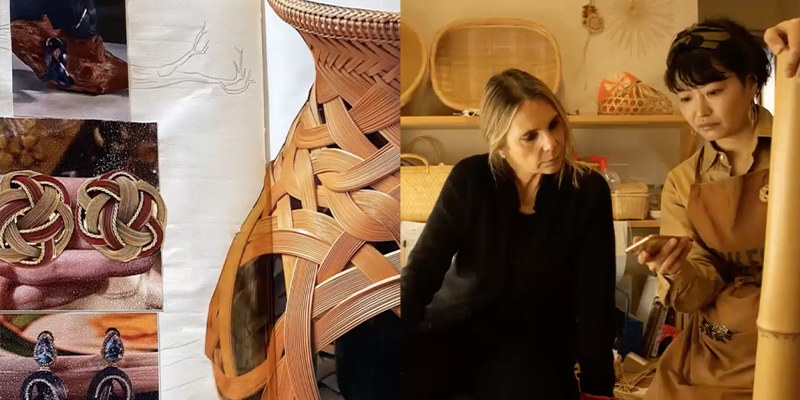 Research has taken Silvia to far-flung places like the Brazilian rainforest to watch marquetry masters at work, and to Udaipur to study local artisans painting intricate scenes onto camel bone. where she finishes each piece of fine jewelry with the eye of an anthropologist and the dazzling coloured gemstones of Brazil.

If you are inspired by nature and anthropology, we recommend watching this throwback Gemflix: THE ANTHROPOLOGIST OF FINE JEWELRY: SILVIA FURMANOVICH.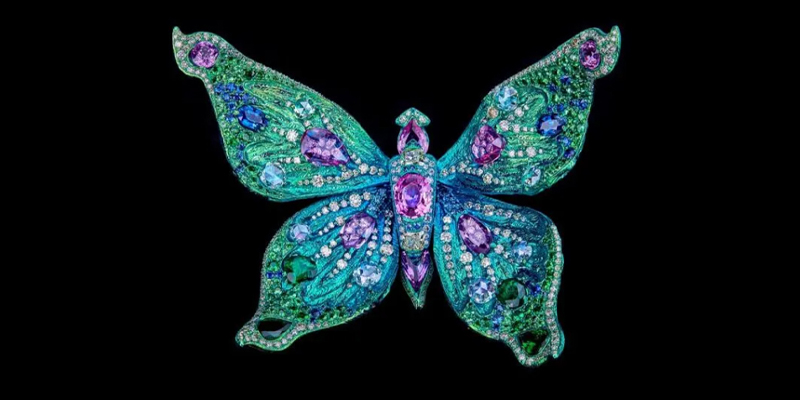 London | Saturday, September 9th
THE WHEEL OF TIME WITH WALLACE CHAN
We are delighted to extend an exclusive invitation to a truly remarkable event, the opportunity to view Europe's largest exhibition of work by the extraordinary Wallace Chan while in conversation with the jeweller himself. I hope you will join us for the rare opportunity to meet Mr. Chan and ask him in person. RSVP HERE
London | Monday, September 18th

AUTUMN HIGHLIGHTS FROM THE BONHAMS SELECTION Head of Jewellery UK, Emily Barber brings together a selection of highlights from the London Jewels sales at Bonhams. Join us for an evening filled with jewelry of historical significance and unmatched beauty. RSVP HERE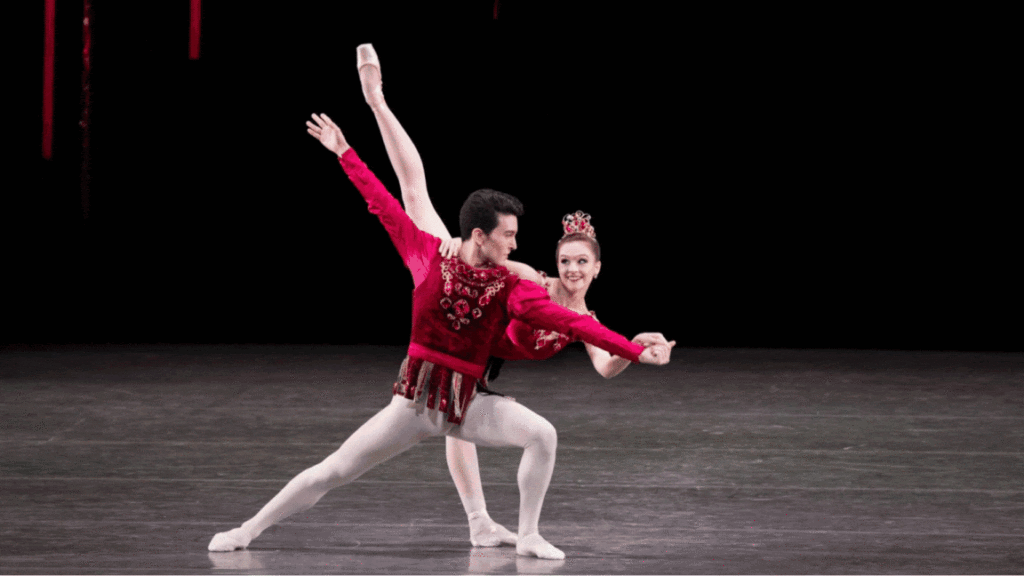 NYC | Sunday, September 24th

A NIGHT AT THE BALLET: BALANCHINE'S JEWELS Emeralds, Rubies and Diamonds, oh my! Join us for a night at the NYC Ballet for the most bedazzling of shows. At the show's finale on September 24th, Principal Dancer Russell Janzen will take his final bow on the New York City Ballet stage. Headcount is extremely limited so please RSVP HERE