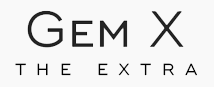 Dear Gem X,
Much has changed since our last newsletter.  During the past month, we have felt heartbreak, anguish and the need for reflection with many of you, and many around the world.  We took a pause in Gemflix programming, out of respect and to listen to all the voices around our community.  When we resumed, we choose a very important cause for our next charity: the Equal Justice Initiative.  Founded by Bryan Stevenson, the EJI's mission is to combat racial and economic injustices, and to protect human rights for the most vulnerable.  We are about halfway to our fundraising goal, and we hope to get there together.  We are so grateful for your continued support for Gemflix, and for allowing us to give back ($15,000+ raised since we started!). 
In this issue of The Extra, we focus on a theme that we can all use more of these days – the power of jewels and gems to comfort and heal.  This idea was originally suggested by Gem X member, Aline Shapiro, who has been wearing and creating "comfort jewels" during quarantine.  She shares some favorites with us below, and the feelings they evoke when she wears them.  In the same vein, we asked Azalea Lee, founder of Place 8 Healing, about the crystals she has been drawn to during these times.  And finally, there is a touching anecdote from Vanessa Cron, jewelry historian based in Geneva, about the "Red Cross Pearls."  This story highlights the power of jewels, as a medium for honoring, for healing, and for doing greater good in difficult times.
As Gem X has grown, we have made a few updates, and hopefully improvements, to our membership structure. In addition to our standard membership, we have added the two new options.  First, a monthly Gemflix subscription for those who want to try out Gem X.  As well, we are excited to offer a Gem X Unlimited membership for the most ardent of jewelry lovers.  We describe them in more detail below, and hope you find one that best suits your jewelry life!
In good health & healing,
Lin and Heidi

WHAT OUR MEMBERS ARE UP TO
THE JEWELS I WORE & CREATED DURING QUARANTINE
Contributed by Aline Shapiro, Gem X Member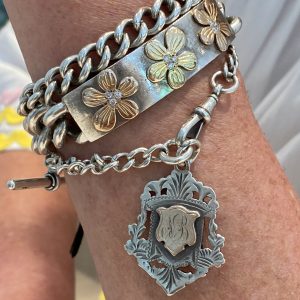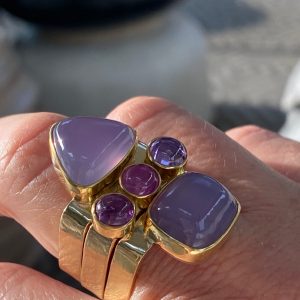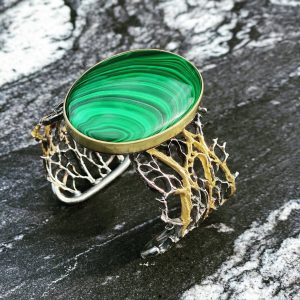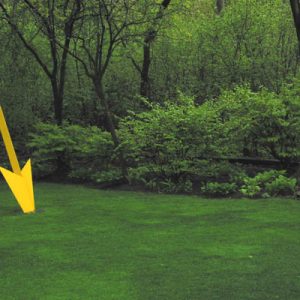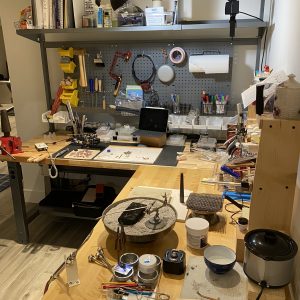 THE HEALING POWER OF CRYSTALS
Interview with Azalea Lee, Founder of Place 8 Healing
THE STORY OF THE RED CROSS PEARLS
As Told by Vanessa Cron, Jewelry Historian and Gem X Member in Geneva
What is the deeper meaning behind jewels? Here is one: within this simple strand of pearls, lay the generosity and memories of thousands. After WW1, families donated single natural pearls, often to honor a loved one lost at war. The experts at London's finest jewelers, sorted and re-assembled some 4,000 pearls into new jewels sold at auction in 1918 to benefit the British Red Cross.  Listen to this powerful story below, as told by Vanessa Cron with guest host Christine Cheng on Gemflix.  To view the whole video, click here.
WHAT GEM X HAS BEEN UP TO
Updates to Gem X Membership Options
As Gem X has grown, we have made some changes (and hopefully improvements) to our membership structure. These additional options are intended to complement our standard Gem X membership of $100/year.
Instant Access with Gemflix Subscription ($10/month): For those who want to try out Gem X, this membership option is geared toward those who want to access our Gemflix replays.  There is no application process, and subscribers get immediate access to our Gemflix archives.  If interested, we invite you to sign up via this link.
For the Most Ardent Jewelry Lovers, Gem X Unlimited ($1,000/year): Want to take the plunge and become par of our innermost jewelry circle? The ultimate jewelry lover's package includes–
Complimentary access to all Gem X events. Just RSVP "yes," and you are in with no additional fees.
Access to all of our online content. This includes our archive of 30+ Gemflix episodes.
Invitations to additional, specially-curated jewelry events. These are on top of regular Gem X events.
Your personal jewelry concierge. Special introductions at boutiques and auction houses, insider tips when you are planning a trip and much more.
The Gem X Vault. The Vault is our sisterhood of the traveling jewels, offering the chance to try out others' jewels, and keep of share them if you like. More details soon.
Meet Julie Chang, Who Will Be Launching Gem X LA Soon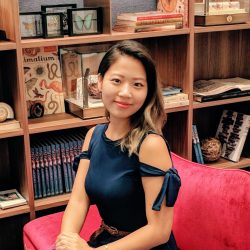 Who is Julie? GIA GG candidate, Gem X Core, former Senior Jewelry Authenticator at The RealReal
Origins: LA/Chicago/London/NY/SF, full circle back to LA!
Gemstones of Choice: Juicy alexandrites, tourmalines and spinels
Favorite Jewels to Wear: Currently building my personal collection to include the Georgian to Retro best hits, but I usually wear my vintage Rolex and jade bangle everyday.
Dream Jewels: The JAR Leek/Orange Peel brooches or a chunky antique diamond rivière, but I'm also loving anything by Sylvia Furmanovich at the moment.
Jewelry Heaven: Museum/jewelry archives and what I can only imagine is JAR's design sanctum.

Below are our upcoming Gemflix conversatons. 
LEGENDARY JEWELS THAT HAVE COME ACROSS MY DESK
◆ A Conversation with Lee Siegelson and Sarah Davis ◆
MONDAY | June 29th, 12:00PM NY / 5:00PM LDN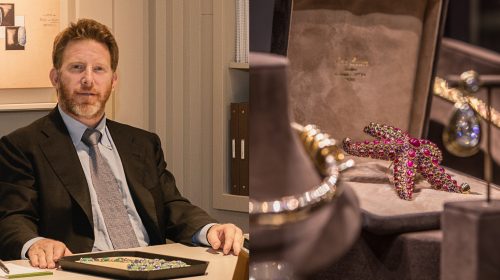 UNPREDICTABLE JEWELS: MY TOP SURPRISES AT THE AUCTION BLOCK
◆ A Conversation with Kristian Spofforth, Head of Jewellery, Sotheby's London ◆
WEDNESDAY | July 1st, 12:00PM NY / 5:00PM LDN
That's it for this month!  For questions and comments, please drop us a note here.