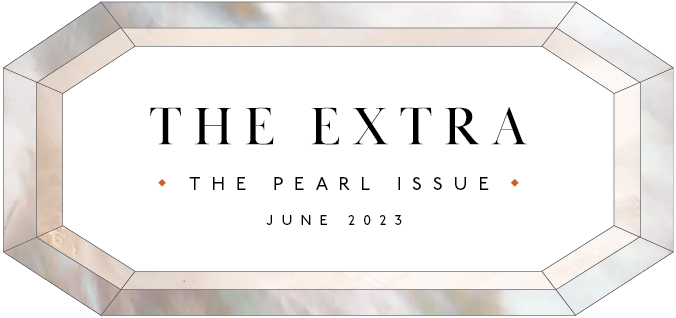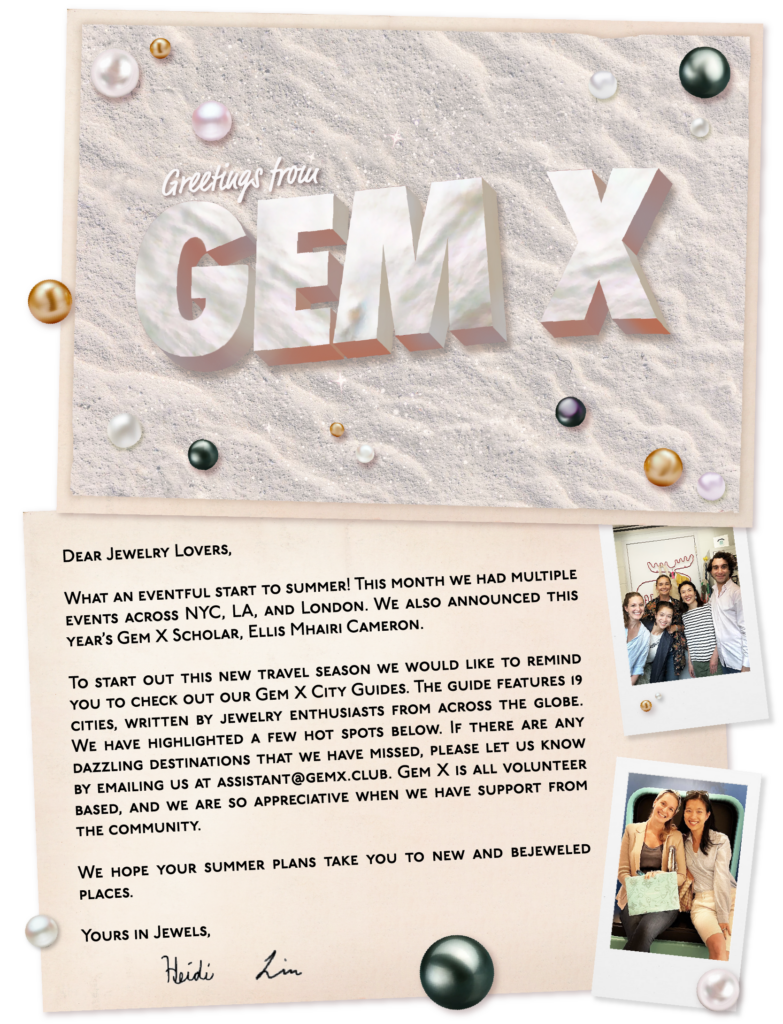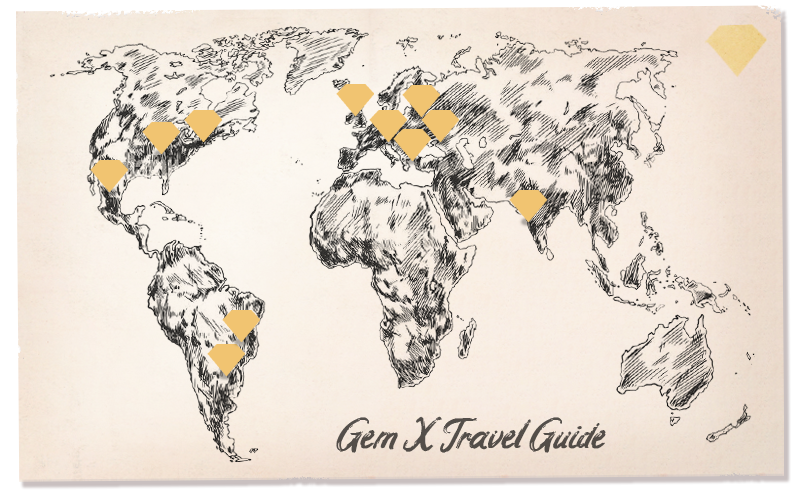 There are 19 cities to choose from for your next treasure hunting trip! Whether you are looking to buy or to be beguiled, we have the best recommendations from jewelry (and travel) enthusiasts around the globe.
We recommend checking out: Athens, Mumbai, and San Miguel de Allende. To see our full list of destinations click here. To make a suggestion, email at assistant@gemx.club.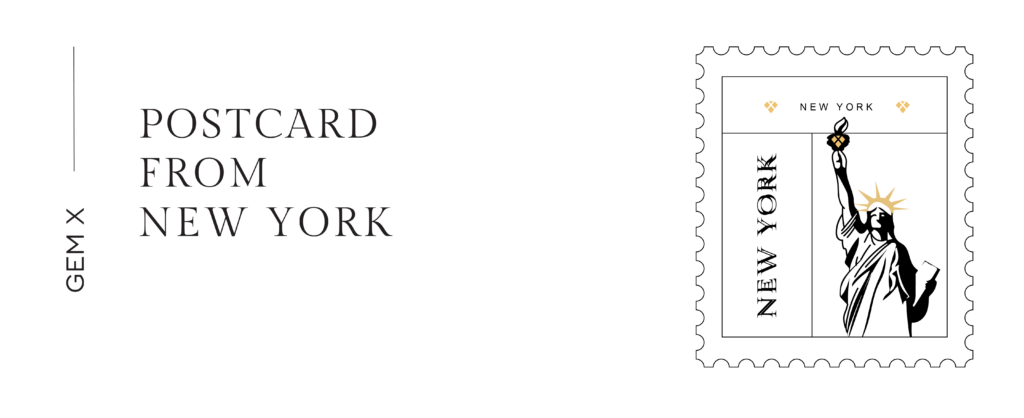 Members this month were dazzled celebrating 75 years of the Bulgari Serpenti. We viewed decades of the transformation and renovation of the iconic Serpenti and a hypnotic installation by multi-award-winning media artist, Refik Anadol. Bulgari's jewelers and watch makers were also in attendance, showing us how these precious pieces are crafted. Members got the chance to adorn themselves with these classic creations. It was a sssssspectacular event.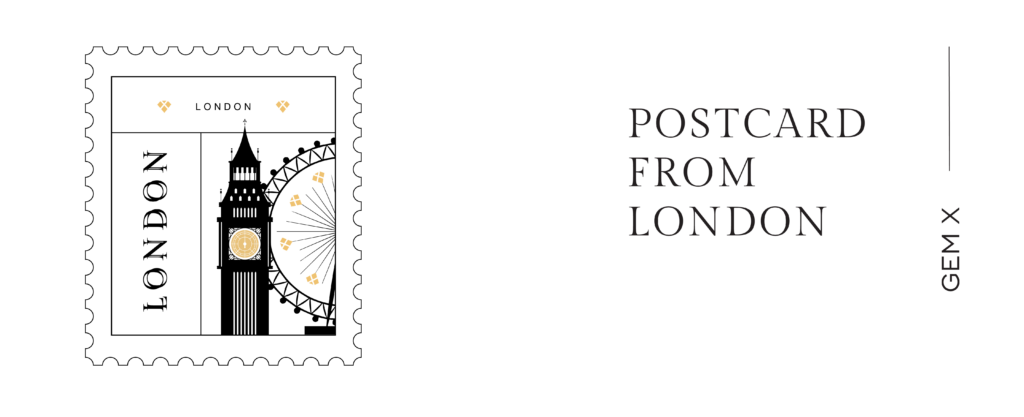 Gem X'ers in London had the most amazing studio visit to Elsa Tierney, the brilliant jewelry sculptor. We got to see her stunning work up close, learn about her inspiration, and hear about her quest to learn about wax. Her unique faces were so fun to see up close, and we left feeling inspired and in awe of her talent. We also held a private event with Grima Jewellery, where we explored the legacy of Andrew Grima, a designer who is often called the father of modern jewelry. The line was about a collection of stunning gouache drawings depicting watches designed by Grima with faces made of thinly sliced gemstones. But it could have been used to describe the evening. We learned about the story of Andrew Grima, had the opportunity to see gouache drawings from the Grima archive that are rarely, if ever, on public view, and ogled the jewels he designed as well as the more recent creations that his wife Jojo Grima and daughter Francesca Grima have gone on to create. We capped off the night with dinner at Cafe Murano. The last stop for the month, we visited Gem X Scholars Ellis Mhairi Cameron and Yeena Yoon in London. While they have neighboring studios inside the Goldsmiths Center, it was incredible to see how differently they transform and use gold for their creations.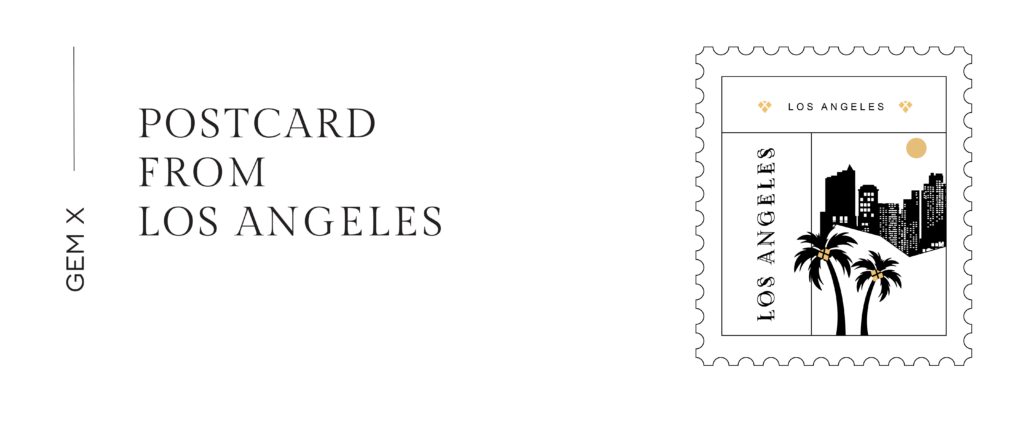 On the west coast, Gem X members were treated to a champagne and caviar event hosted by Thesis Gems in Berkeley. It was a pleasure to see Catherine Claus, who shared captivating tales of her global journeys in search of unique, ethically sourced gems. From Colombia and Africa to Australia, Sri Lanka, and Canada, Catherine's stories painted a vivid picture of her quest for unique and beautiful gems and jewelry. We were dazzled by her selection of loose sapphires, spinels, opals, emeralds, diamonds, and oh so many other sparkly treasures! In addition to Cate's own exquisite bespoke and limited production pieces, Cate showed us designers Molly Findlay, Andrea Capello, and the unique craftsmanship of Leen Heyne's single gold strip rings. Chef Chris Ratcliff created culinary delights with caviar and other gastronomic delicacies. So great to see everyone and make new jewelry friends!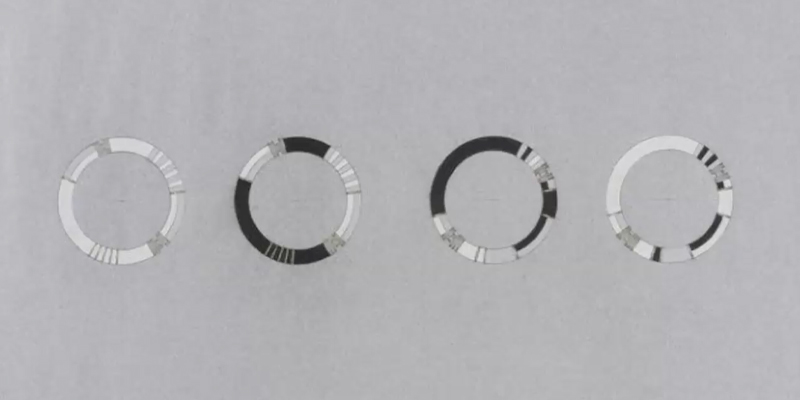 This month we had the pleasure of speaking with curators, Beatriz Chadour-Sampson and Amanda Game, to discuss the stories of Jewelry Artists Wendy Ramshaw and David Watkins and how they are inextricably intertwined. Both are known as pioneering artists who pushed the boundaries of jewelry, sculpture, installation, and design.

If you missed out on this live broadcast or any other previous broadcast, you can watch them here.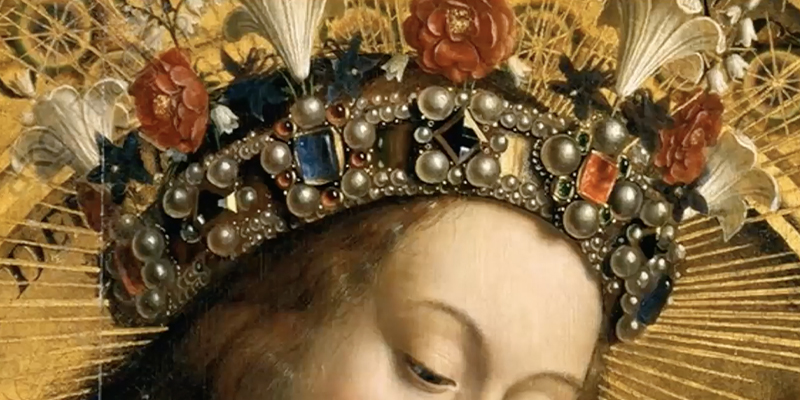 Take a virtual trip to Chaumet's mansion in the Place Vendôme Paris and sat down with Director of Heritage Claire Gannet in its famous tiara salon. Home to hundreds of the nickel silver models that Chaumet has used in the creation of its exquisite jeweled crowns for centuries, what better place to discuss one of the most magical of gems- the tiara?

If you are interested in more stories of meaningful jewels throughout history, we recommend watching this throwback Gemflix, THE CHAUMET TIARA SAGA, A Conversation with Chaumet Director of Heritage Claire Gannet.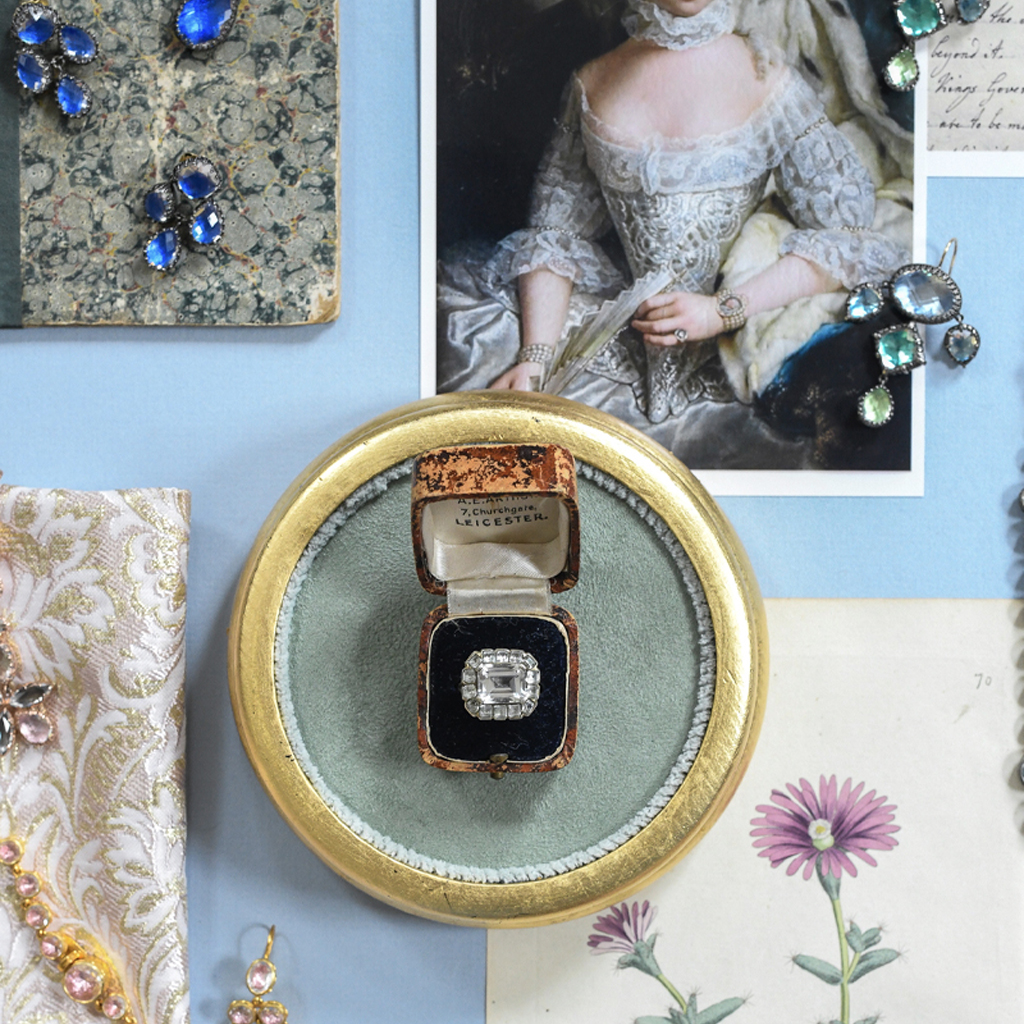 Gemflix | Wednesday, July 12th
QUEEN CHARLOTTE: A JOURNEY THROUGH GEORGIAN JEWELRY
We are delighted to invite you for a special Gemflix conversation with Emily Satloff of Larkspur & Hawk fine jewelry. Emily will share her knowledge of Georgian jewelry and how her modern jewelry collection played a role in the new Netflix hit series "Queen Charlotte: A Bridgerton Story." RSVP HERE