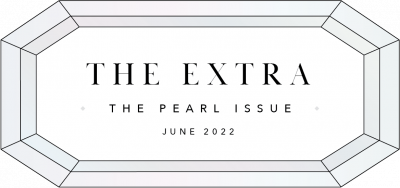 Dear Jewelry Lovers,
The jewelry world was buzzing this month and we couldn't have been happier to join in.
Members from all over met up in sizzling hot Las Vegas for a get together, planned by Core Members Julie Cheng and Aline Shapiro, and to compare jewelry finds from the four jewelry shows taking place. In NYC, we were dazzled by a historic walk through the glorious Gilded Age and its architecture, while in London, we took in the spectacular tiaras on display at Sotheby's, in a private tour led by Head of Jewelry Kristian Spofforth. Then, we were off to the Netherlands with Founders Lin Jamison and Heidi Garnett to see the show-stopping jewels at TEFAF Maastricht as well as those of local jewelers. Gems included a special conversation between Van Cleef & Arpels Deputy Director of Heritage Natacha Vassiltchikov and Heidi, as they unveiled a spectacular new addition to the Van Cleef & Arpels Heritage Collection.
Read on for the full jewelry scoop, plus what's coming up next. Speaking of what's next, as you make summer plans, remember our Gem X City Guides, ready to help bedazzle any trip you have coming up.
Happy 4th of July and see you soon!

Heidi & Lin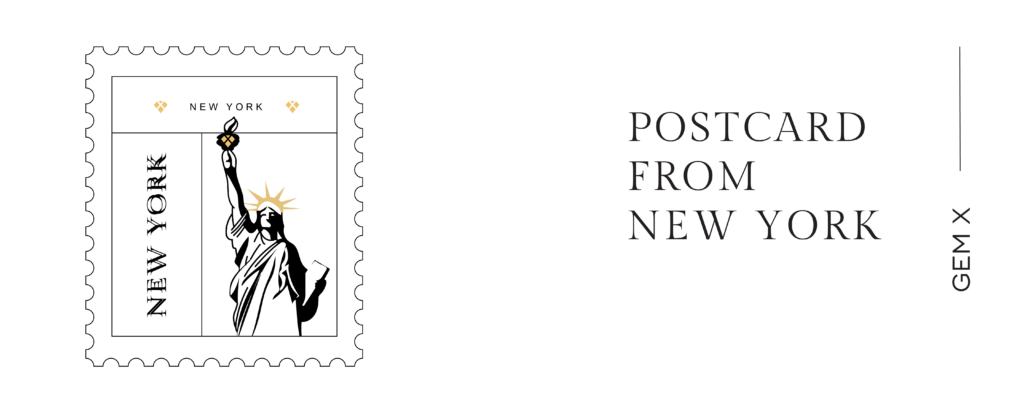 When we visited Paris in May, French jeweler Elie Top welcomed us with open arms and an afternoon full of jewels. So when we found out he was visiting NY, we had to plan something special. On a perfectly sunny Sunday in June, we ventured to Storm King, where we picnicked and hopped on bicycles to explore the 500-acre outdoor art park. We saw starphire mirror fences, undulating stone walls, and giant sculptures that made for some jubilant memories. Our outdoor excursions continued with a Gilded Age stroll down Fifth Avenue, led by NYC historian Keith Taillon, who regaled us with stories behind some of the city's most beautiful buildings. We topped off the month with a private tour of Sotheby's Luxury Week, where we got to try on show stopping jewels and topped it off with some Sant Ambroeus refreshments.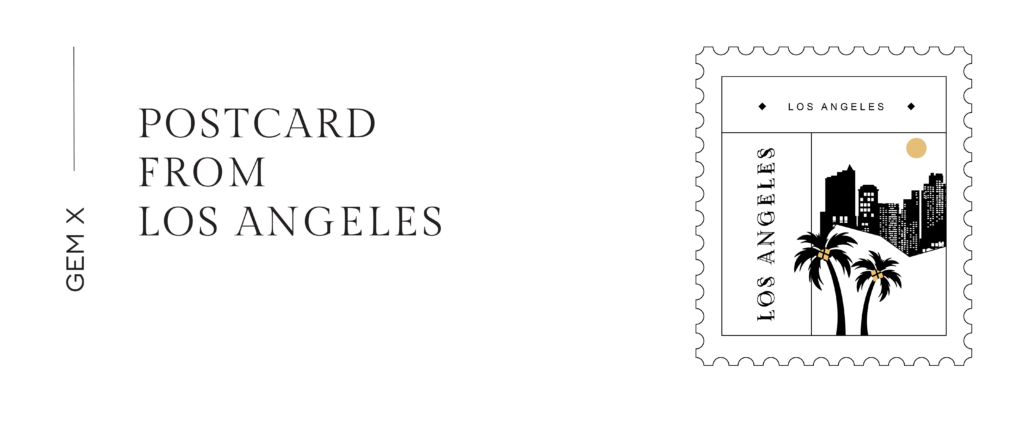 The luxury world was sizzling hot, both figuratively and literally, in 110°F Las Vegas where we converged for four major shows. If looking for that elusive wishlist topper, you were bound to find it within the bustling convention halls filled with covet worthy antiques, gems, and designs. At the end of the first day, jewelry friends nationwide joined Core members Julie Chang (LA) and Aline Shapiro (NYC) for refreshing cocktails while sharing exciting experiences and finds -check out this rare Cartier mechanical turtle! In true Vegas form, we even found ourselves at the secret pizza parlor somewhere above the glittering Chandelier bar. But never mind the slogan "what happens in…" and here's a toast to the new friendships and jewels brought home. Looking forward to seeing everyone again at the next show!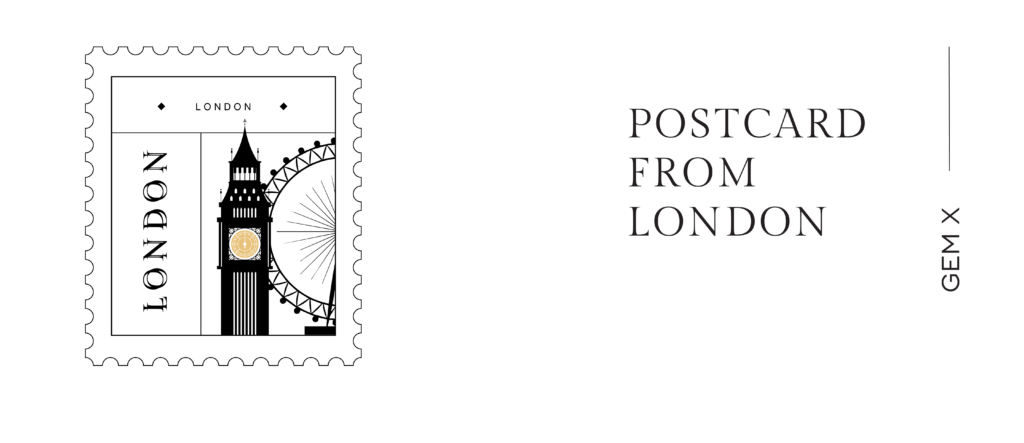 This month in London, Gem X members "floated" through Sotheby's much anticipated exhibition "Power & Image: Royal & Aristocratic Tiaras". Head of Jewelry, Kristian Spofforth took us on a personal tour, showcasing 40 rare, historic, and outstanding tiaras, all with royal provenance. The jewels, mostly handed down through families for generations and seldom loaned for public display, include such pieces as the Spencer Tiara worn by Diana, Princess of Wales on her wedding day. There were stories like why Empress Josephine so favored cameos (yes there is a cameo tiara!), stunners like the Cartier Waveform created in 1904 and the magical Westminster Halo Tiara, created by Lacloche in 1930. Each twirling and levitating tiara was just as dazzling as the next! 
A most delightful surprise arrived from Claire Webb in our mailbox this week. We first met Claire in NYC, at MAD Museum Mad About Jewels event last year. True to theme, we fell madly in love with her light, bright and whimsical jewels (made from metallic leaf and vintage crystals), that match her cheery, creative personality. When she offered to make us a Gem X brooch, we literally jumped at the chance. This finished piece makes us so happy, complete with crystals sprinkled in the front and back that celebrate our mission of "better, together." Thank you Claire, for such a wonderful jewel. It will soon be traveling to core and unlimited members all around the world, as part of our Gem X Core collection (more deets coming soon) We can't wait to read the next chapters in this jewel's Gem X diary!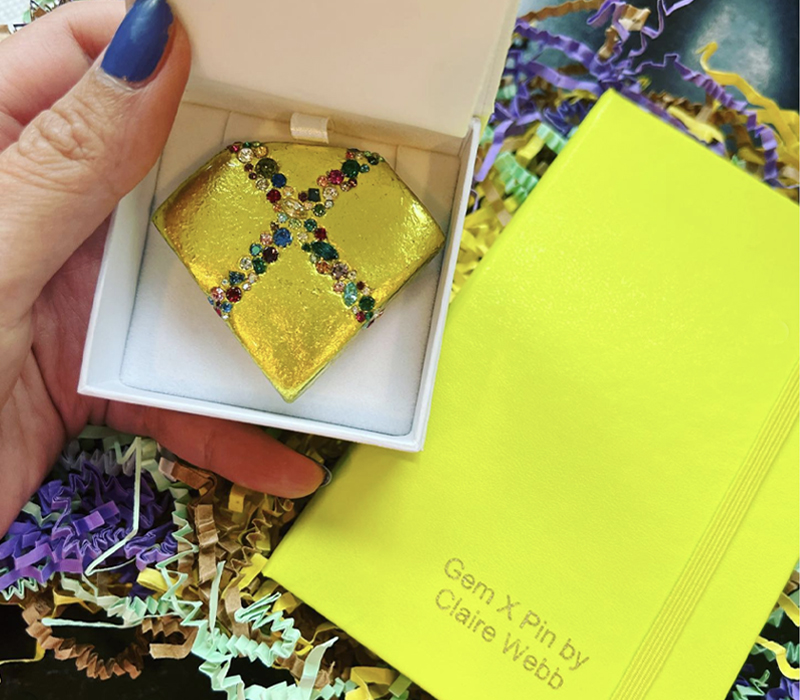 It was our first time at TEFAF Maastricht, and it was also her debut. "Her" refers to the very special necklace pictured here, made of 59 exceptional sapphires and transformable into a pendant, bracelet, brooch, earrings and bracelet. Van Cleef & Arpels Deputy Director of the Heritage Collection Natacha Vassiltchikov shared its sparkling story with our Co-Founder Heidi Garnett and a packed room of jewelry lovers at TEFAF Maastricht last week. After the conversation and a glass of champagne or two, we had the incredible opportunity to try her on as well as the other show-stopping jewels at the show. 
We could have basked in her glow and the sparkle of the new organic Infused Jewels collection by Hemmerle all week, but the Netherlands had other beautiful gems to see. Jochen Leën, known for the rare minerals he discovers from around the world, invited us into his gem-tastically beautiful hotel La Butte aux Bois to see the giant spinels, tourmalines and other gemstones he has collected. As if that was not enough, he then invited us into his exhibition "The Hidden Odyseey," a jewelry lover's sci-fi fantasty. In a life size moonscape, we walked between craters and discovered meteorites of around 600 pounds, some older than the sun. 
Beyond Maastricht, we visited Auverture to marvel at the unique creations and curations of Bibi van der Velden. We fell in love with the precious, antique jewels of Inez Stodel. Then, visited the workshop of master, magician goldsmith Leen Heyne. It was quite the week of jewels, but as always it was the people who sparkled the most. A special thanks for all the members we say during our travels, especially to our friends and tour guides Inesa Kovalova, Esmee Sanders, Leonore van der Waals and Leen Heyne.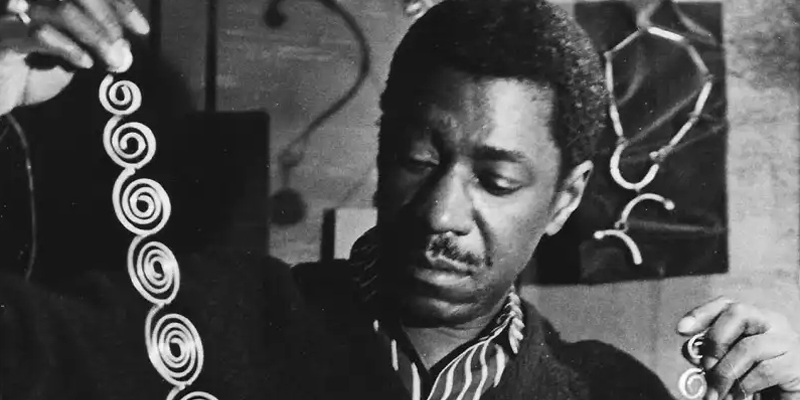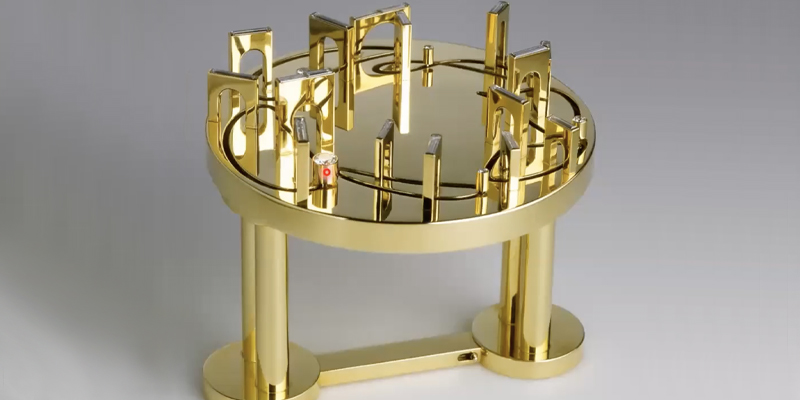 Working out of his NYC Greenwich village studio, Smith work challenged traditional definitions of jewelry. His "dramatic, body-conscious jewelry" transformed materials like copper, brass, and aluminum into wearable works of art. Many were designed to be worn by avant-garde dancers, which influenced his bold and surrealist style.
_____
We shared a wonderful conversation with leading jewelry historian Beatriz Chadour-Sampson, who took us through her new research into the life and jewelry of this inventive man and for an unprecedented virtual tour of the RSV Collection of jewelry, silver and sculptures, one of the most comprehensive collections of work by this prolific artist.
ACCESS ARCHIVES OF 120+ GEMFLIX REPLAYS
Replays are available to all members of Gem X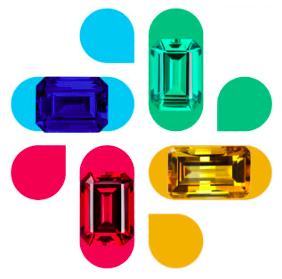 Don't forget to join in the chat on the Gem X Slack Channel. Gem X members hail from all over the world, our Slack channel gives you an easy and friendly way to chat, collaborate and dish about all things gems n' jewels.
Missed the email about Gem X and Slack? Write to us at assistant@gemx.club and we'll be happy to help!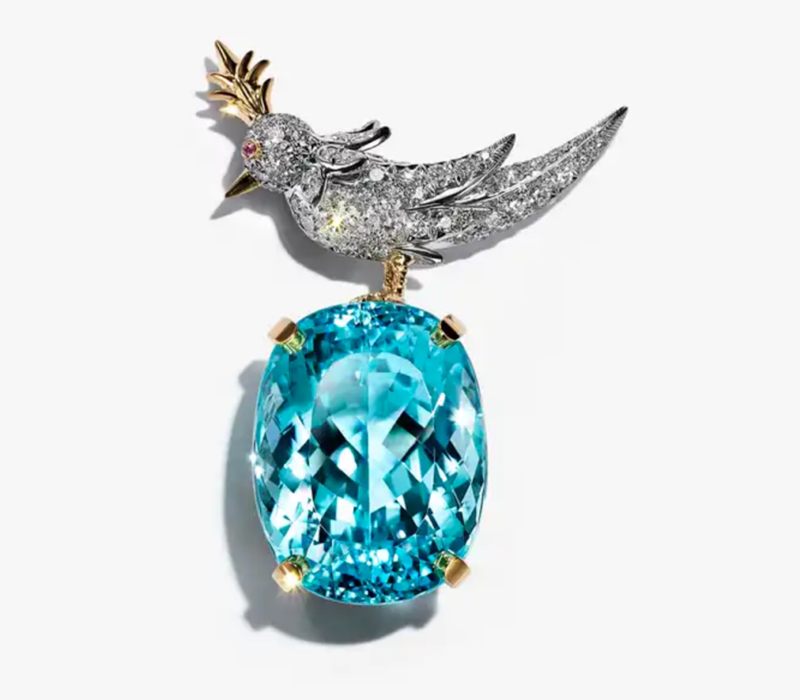 London | Wednesday, July 6th 
"VISION & VIRTUOSITY" BY TIFFANY & CO.  Join us as we wander between rooms like one that pays homage to the brand's famous window displays and another dedicated to its iconic blue book. All the while, admiring dazzling archival high jewellery pieces, like Jean Schlumberger's 1965 Bird on a Rock brooch, the ornate "Fleur de Mer" brooch given by Richard Burton to Elizabeth Taylor, and much more.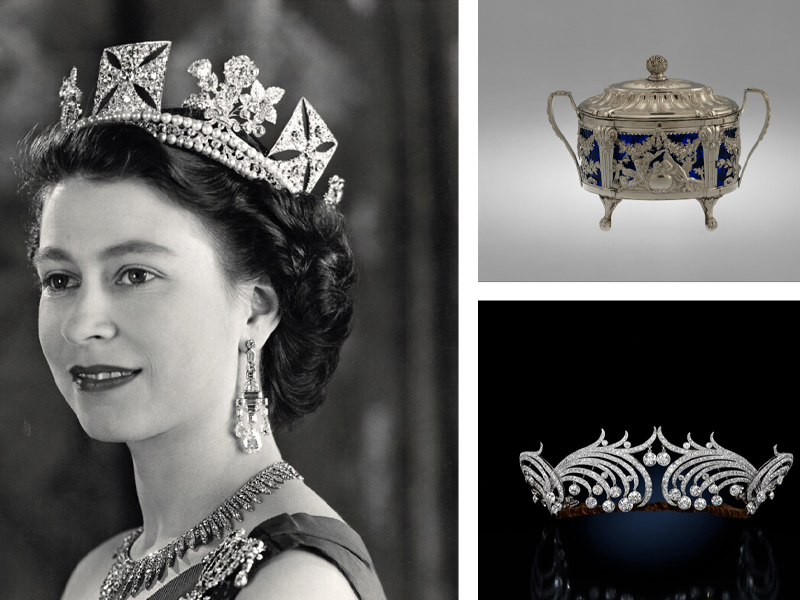 Virtual | Wednesday, July 13th 
CELEBRATING THE QUEEN'S PLATINUM JUBILEE Join us as Marion Faisel presents an all-encompassing expose on platinum that will not only cover the history and special properties of the metal, but will also include Queen Elizabeth II's favorite platinum jewels, how the metal's role in jewelry has changed over time and how designers are using it today.