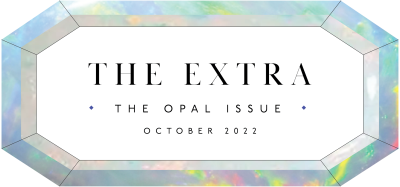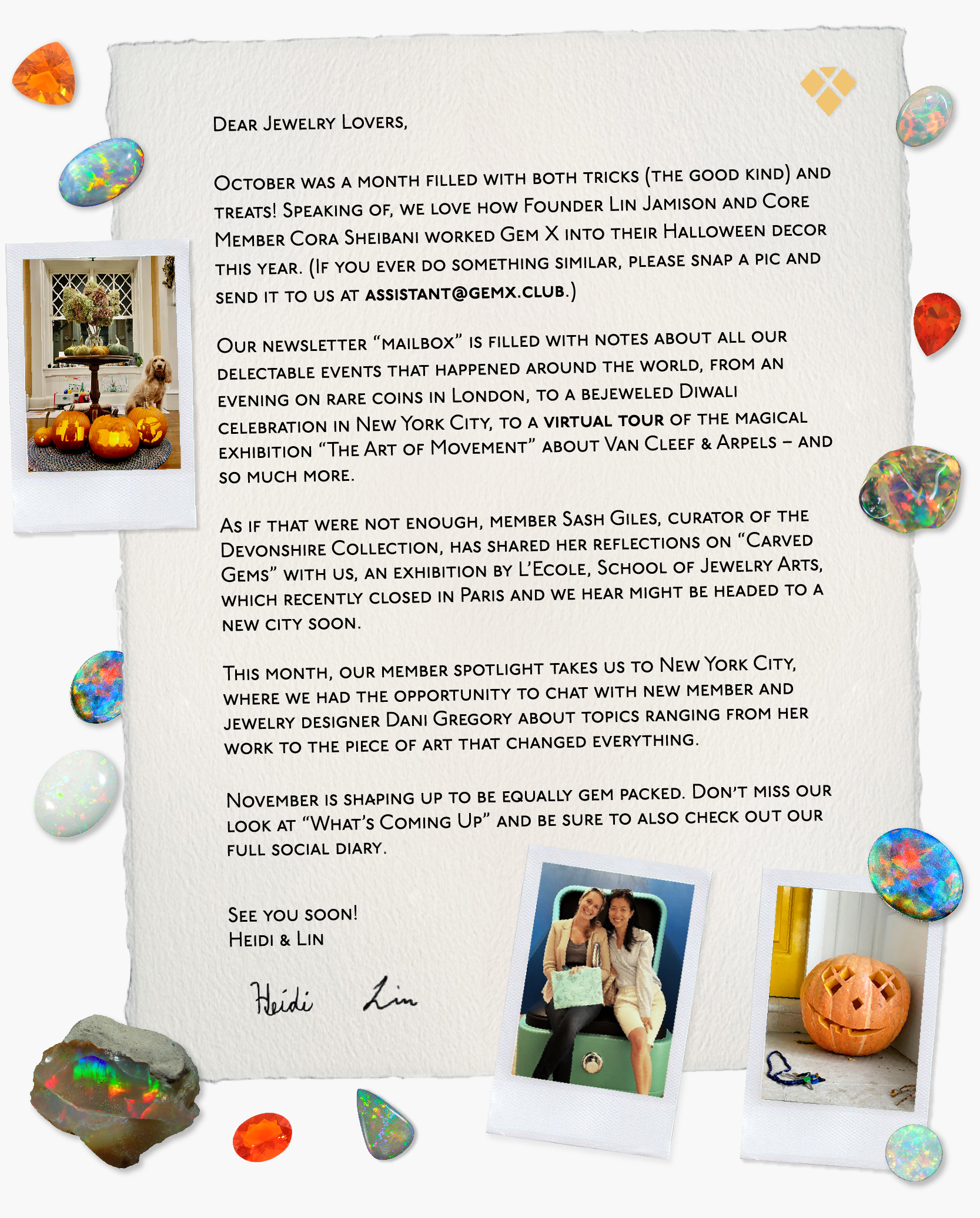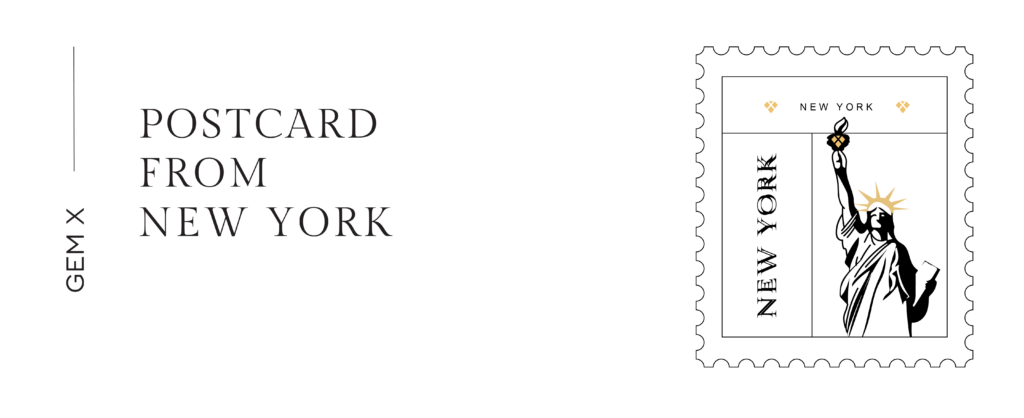 In NYC we started the month off with a special trip to Bergdorf Goodman, where we gathered on for a closer look to meet Vishal and ogle over his signature portrait-cut diamonds (and his pink silk suit!) We tried on pieces from collections including Portrait, Arch of Heaven, Eternal Garden and others, finding ourselves mesmerized by the thin, smooth, and understated diamonds. Attributed to the astute eye of Shah Jahan, known to be the finest jewel connoisseur among the Mughal rulers, portrait-cut diamonds are as legendary as they are striking. Vishal's fresh designs breath new life into these ancient cuts, and we are happily under his spell. In an early celebration of the Festival of Lights, Gem X NYC visited the Jewelry Edit pop up shop at 485 Park Ave for a Diwali night that combined two favorite things – chocolates and jewels. Each of Elements Truffles special Diwali chocolates (with names like Amma's love, Rose with Cardamom and Kaju Katri), was paired with a jewel. The Jewelry Edit's Founder, Rosena Sammi, talked us through each pairing, highlighting jewels by Indian makers Hanut Singh, Studio Renn, Misho Designs, ESTAA, and Agaro Jewels. The light within us grew as as we tasted, tried, and savored each beautiful morsel. Inside a packed room of the Grand Gallery inside the National Arts Club, historians Keith Taillon and Levi Higgs revealed stories of intrigue that lay behind the most interesting of city buildings. From the origins of the Waldorf Astoria, to the Vanderbilt's grand mansion, to the beautiful jewels, to the rise of electricity across the city, we learned so much from our virtual tour.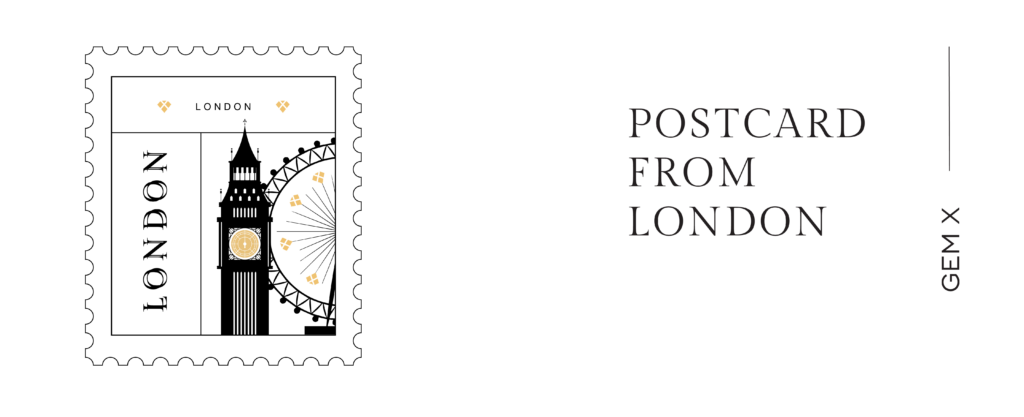 It's that very wonderful time of year for jewelry lovers in London. The time when the elegant Goldsmiths' Hall lights up with the Goldsmith Fair and the gold and silver glow of row after row of stunning, handmade jewels. This past weekend, a lucky group of us got together in a private room at Goldsmiths' Hall and warmed up to see the Fair with Rachel Garrahan, jewelry and watch director British Vogue. Rachel, joined by the extraordinary makers Fred Rich, Joy BC, Sian Evans and our co-founder Heidi Garnett, led us on a lively discussion of Rachel's "40 at 40 Exhibition" and her picks of the Fair this year. Then, we headed off to see what jewels stood out to us and to make our own selections. One maker we are sure made every list is our very own Gem X Scholar, Yeena Yoon. We were also lucky enough to have the rare opportunity to learn about the flip side of the rare coins used in jewelry and to gain insight into the often exclusive world of numismatics, thanks to our extraordinary host Giuliano Russo of Numismatica Ars Classica who was joined by the amazing writer Milena Lazzazera. We got to hold conquerors like Alexander the Great in the palms of our hands, discuss history and patinas, and learn about coin collecting. Perhaps best of all, we got to marvel at these works of art and historic artifacts – once worth only what they could buy and now worth far more than their weight in gold.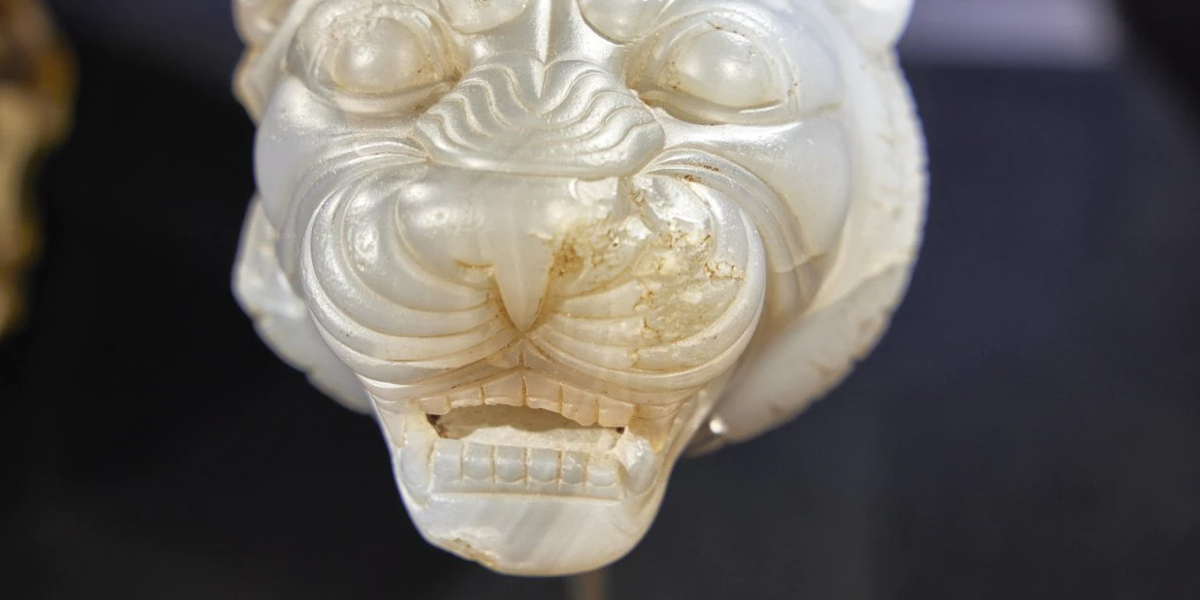 A Look into Carved Gems, from the Guy Ladrière Collection
Written by Member, Sash Giles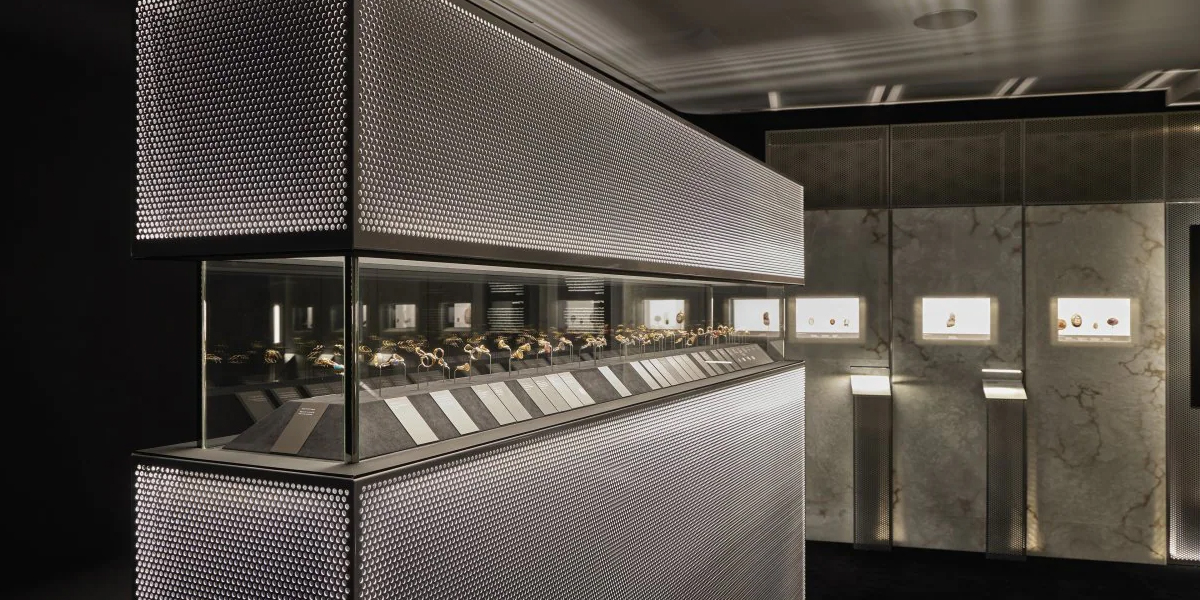 Tucked in a side street moments from Place Vendôme through a small courtyard and up a wide and winding staircase lay a truly unforgettable experience- an exhibition of carved gems from the collection of Guy Ladrière.
A collector and dealer for over 30 years, Guy Ladrière has built a considerable collection of ancient, renaissance and 18th and 19th century cameos & intaglios. A selection of which were shown at L'Ecole Van Cleef & Arpels earlier this year. Rumor has it almost, the entire show will soon be on loan in New York at the Museum of Natural History.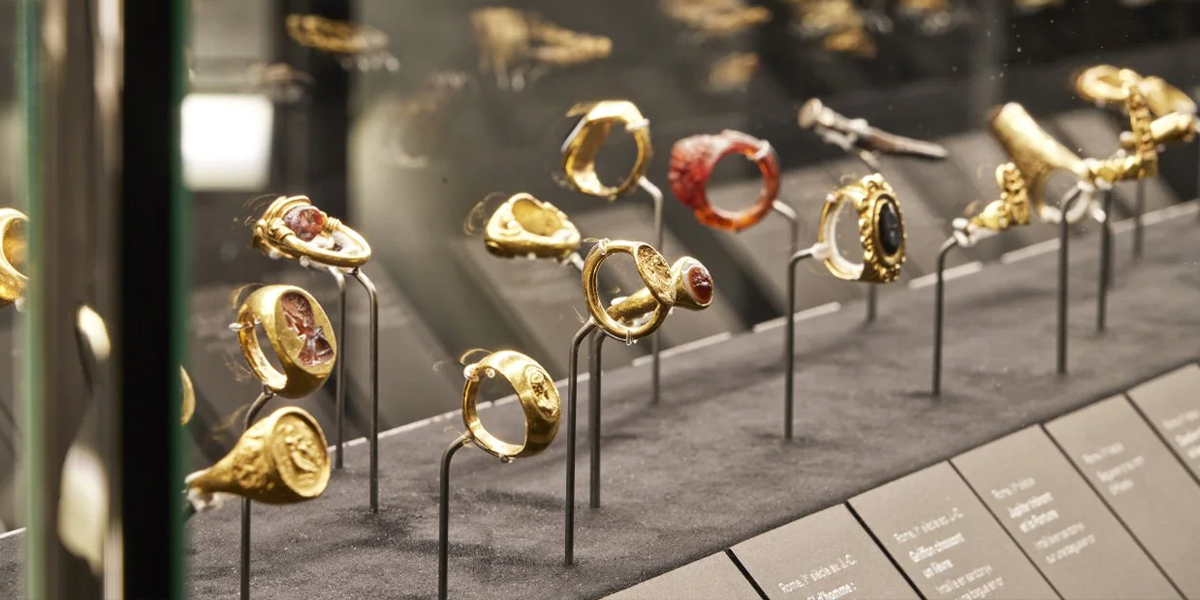 Carved gems are notoriously difficult to display; created for close inspection and intimate study, and they do not easily lend themselves to different types of viewing. This circumstance is what made this show so special. The gems were displayed using strong light and in a specific mounting which helped to render each gem legibly.
At the heart of the exhibition was the desire to share an ancient art explaining the terminology, techniques, materials, and cultural significance of the diminutive stones, and how they have resonated for millennia and continue to do so today.
Whilst hard to select a few pieces to show the range and quality of the Ladrière collection, the three gems illustrated capture something of the artistry, breadth and significance of the collection.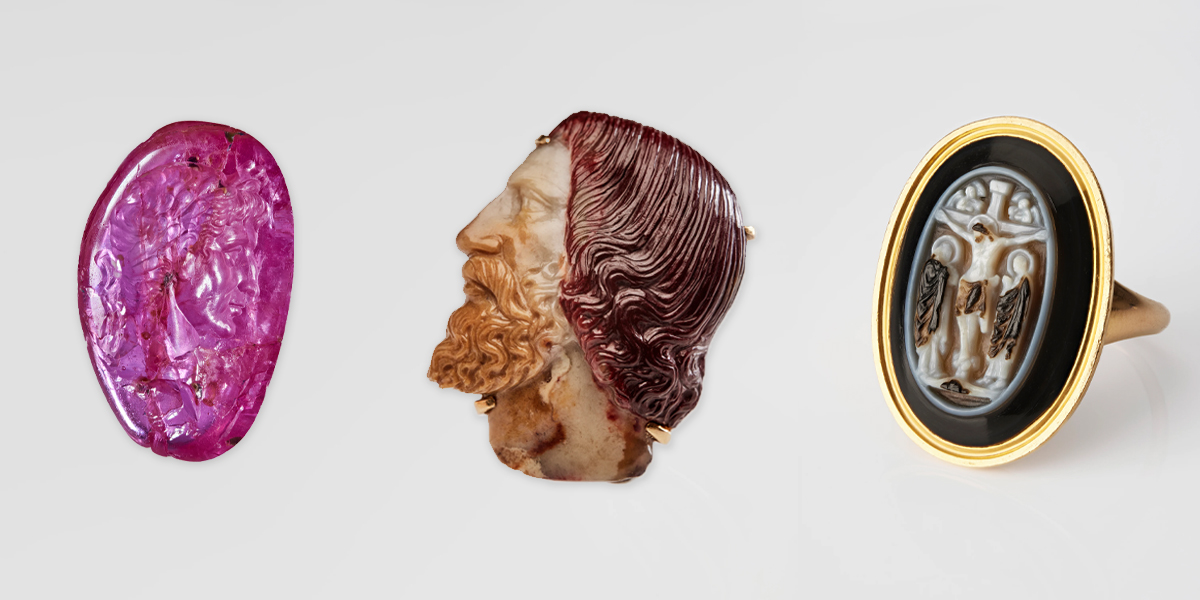 1. A ruby intaglio attributed to early 1st century master carver, Dioscorides, depicting Emperor Augustus' mature and jowly face.
2. A sensitive portrait of Francis 1st of France by Matteo del Nassaro. The colored layers of sardonyx deftly handled to portray the hair, skin and beard of the sitter.
3. The Friday ring, so called as it has been identified as the ring worn each Friday by Charles V, Holy Roman Emperor and sometimes King of Spain, in honor of the day of Christ's crucifixion. Carved from Sardonyx, the ring dates to the 14th century.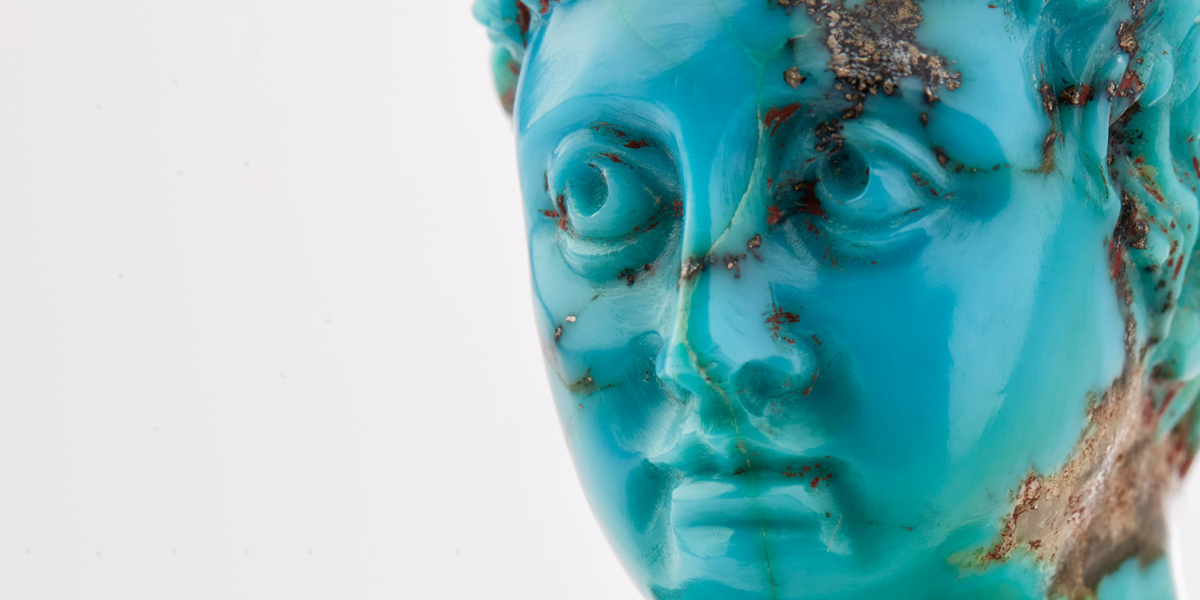 One of my favourite objects in the exhibition was a small sculpted turquoise in the form of a woman, it looked very like a seal and from a rubbed area on her neck it suggested the piece had been handled or carried, the neck rubbed habitually, for comfort?
Scholarship is at the heart of gem collecting; passing between collections, being the subject of scrutiny and intense research, and the inspiration of controversy and debate. Two catalogues accompany the show- each available in both French & English, a welcome addition to the bookshelves of anyone with an interest in gems.
Although the exhibition has now ended, content can be accessed here. L'Ecole Van Cleef and Arpels also offers free access to their lecture programs. Two that I recommend watching are The Glyptic Arts, and a live tour of the exhibition.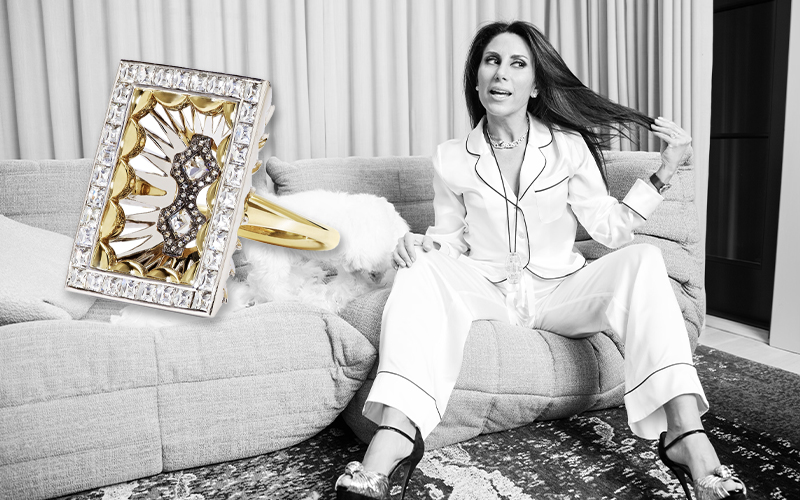 Getting to Know D. Gregory
A Chat with Member Dani Gregory
What is your occupation and connection to jewelry?


I am a jewelry designer and owner of D. Gregory.
Where do you call home?

Currently, I reside in New York City and Englewood, New Jersey. Previously I've called Long Island home.
What's the one jewelry event of the year that you would never miss?

The New York City Jewelry and Watch Show.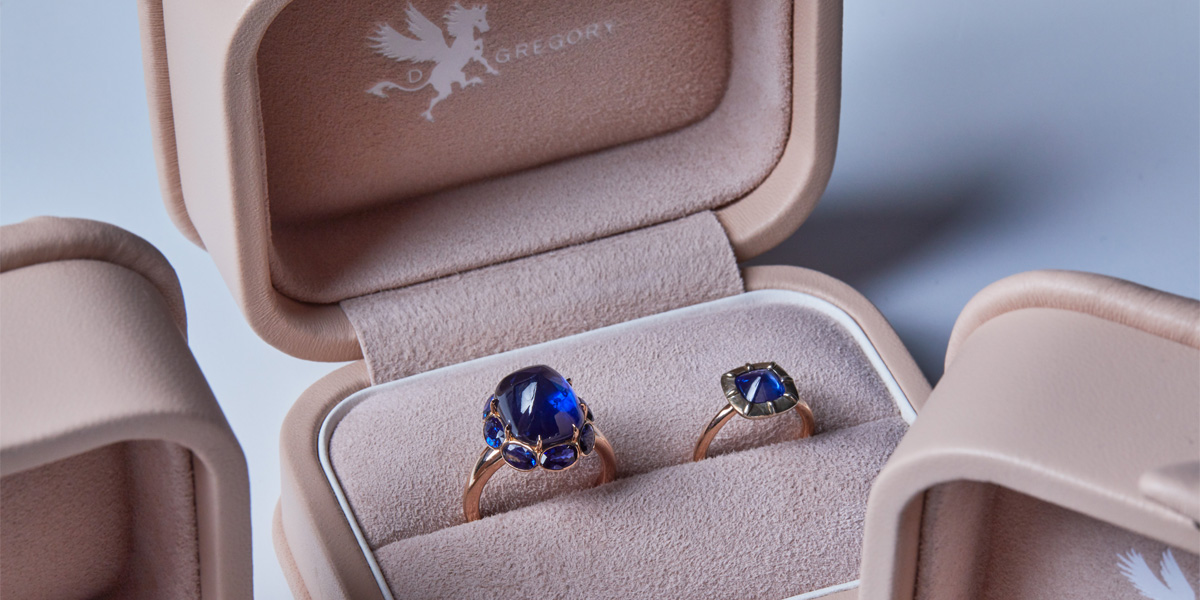 What work of art changed everything for you?

There are so many works of art that have influenced me and my designs over the years; one in particular that stands out in my mind is Odalisque in Grisaille by Jean Auguste Dominique Ingres. I was so impressed by the way he re-interpreted and almost deconstructed his famous Grande Odalisque at a smaller scale, using a greyscale color palette for a completely different visual effect and feel. It opened my mind to the various ways a single design idea can evolve into something new.
Describe your dream jewels? (we know it's hard to pick just one)

A large Georgian diamond rivière necklace with old European or old mine cuts.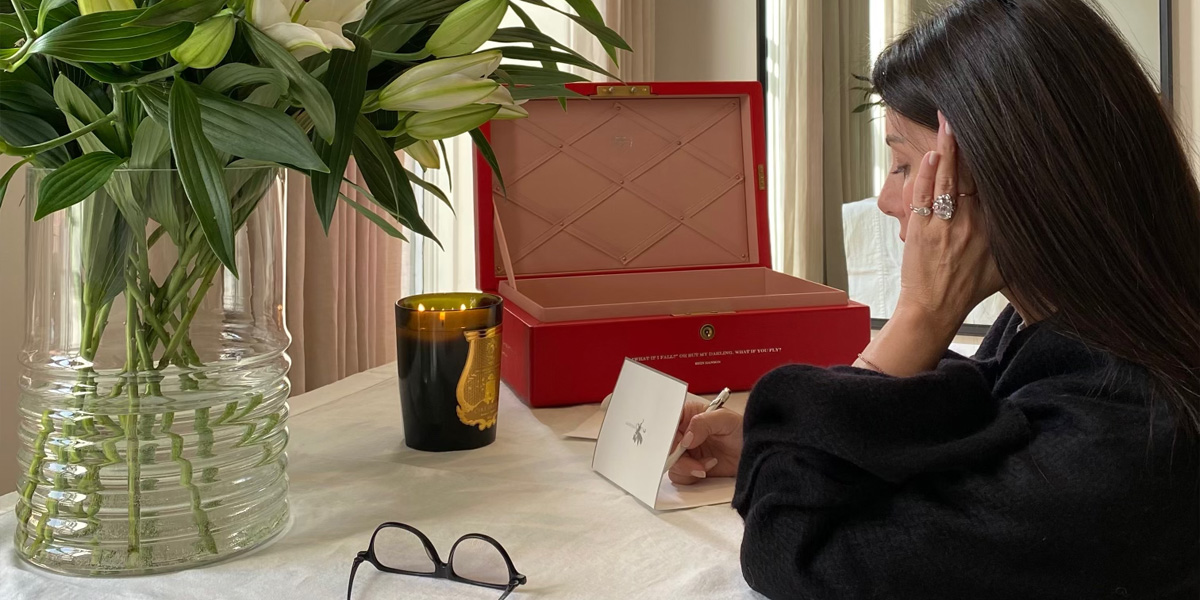 You have a distinct jewelry style – how would you describe it in three words?
Historical. Feminine. Timeless. (With an edge!)
You have two children. How have you balanced motherhood and building a successful career as a designer?
I always put my family first. The great thing about my job is that I can design anywhere, anytime that I have a spare moment. Juggling the two hasn't always been easy but keeping your priorities straight is paramount.
Favorite Gemstone?
Diamonds will always be my favorite; however, I love all stones that have their own unique character and feel.
The last music you downloaded?
I was just revisiting Jenny of Oldstones by Florence + the Machine after watching House of the Dragon and needing more GoT in my life; I love listening to everything from movie/television scores and soundtracks to Etta James when I do my design work.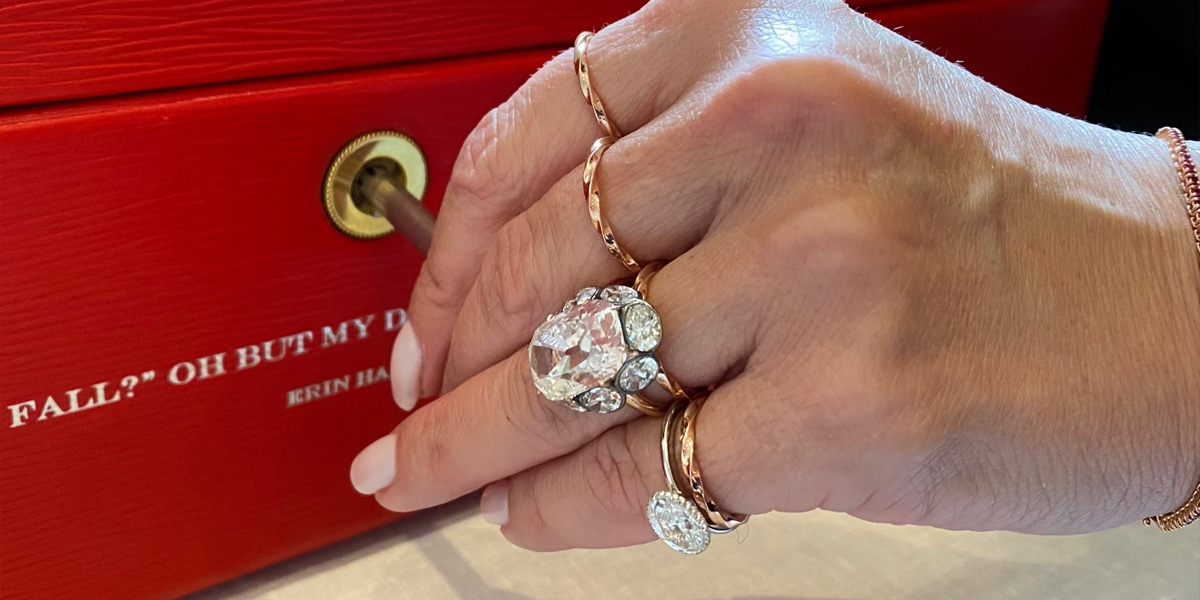 The last thing I bought and loved?
A Morgane Le Fay long lace coat that I had to buy in both ivory and black.
What are your favorite jewels to wear?
My absolute favorite is an antique Boucheron Burmese sapphire ring from the 1920's.
The best advice you've ever received?
My father impressed upon me from a very young age that the only real problems are those concerning health–all others are fleeting and completely solvable.
Love D. Gregory and want to join their team?
Check out our classifieds page for opportunities from the Gem X community.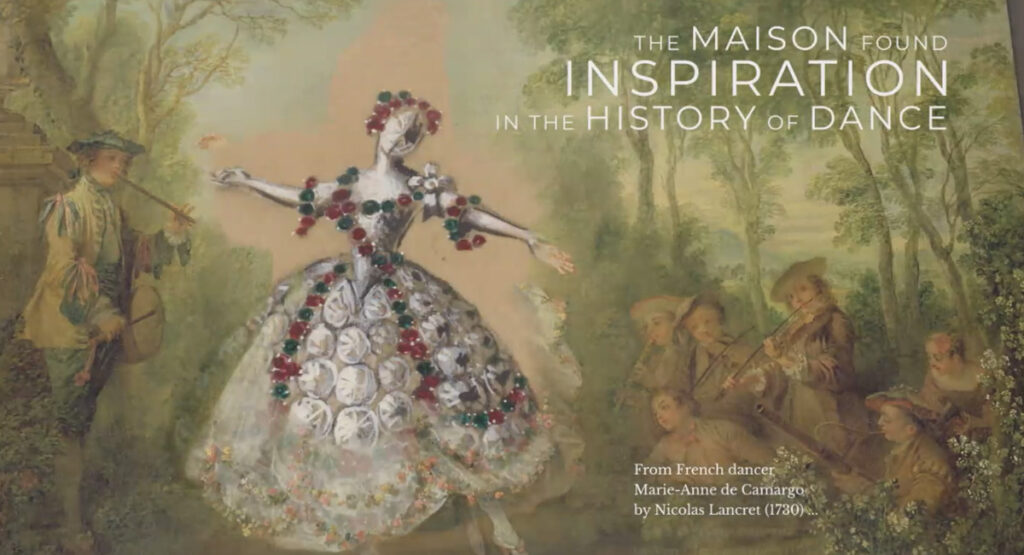 During our latest Gemflix, we entered the magical world of Van Cleef & Arpels for a virtual tour of "The Art of Movement." From bejeweled blossoms, to graceful ballerinas, iconic zipper necklaces and wearable pieces of abstract art, we were whisked away by an enchanting presentation featuring jewels that move. Lise Macdonald, Patrimony & Exhibition Director at Van Cleef and Arpels, shared the stories behind some of her favorite pieces, among the 100 treasures that are part of the exhibition still on at the Design Museum in London. WATCH NOW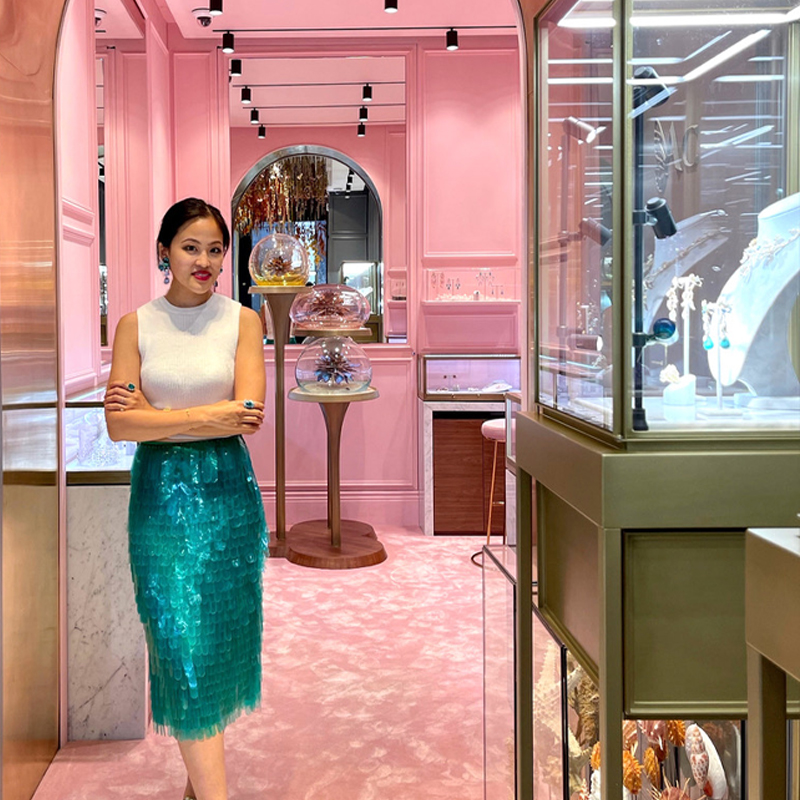 London | Friday, November 4th
JEWELRY OF THE FUTURE WITH ANABELA CHAN – Independently founded in London in 2013, Anabela Chan is the first fine jewelry brand in the world to champion laboratory-grown gemstones and recycled metals paired with high jewelry design and artisanal craftsmanship. We hope you will join us for an intimate event at her gorgeous flagship salon in Chelsea. Due to the intimate nature of the event, this one is for members only.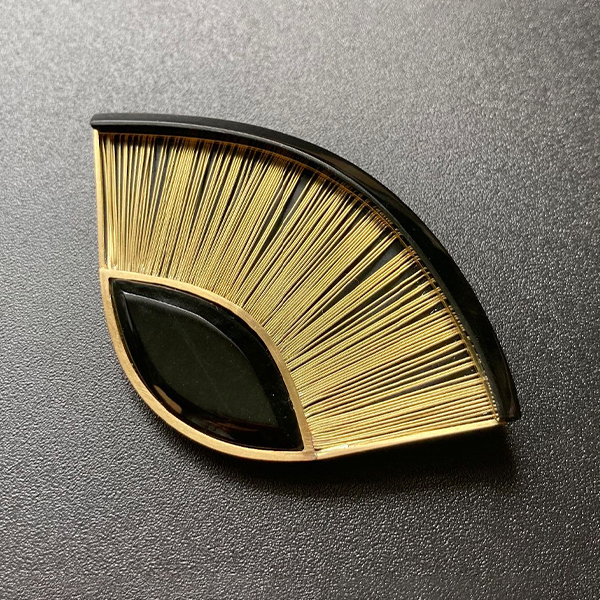 Gemflix | Wednesday, November 9th
SPINNING GOLD WITH A MASTER GOLDSMITH – This past summer, the jeweler Yeena Yoon put her Gem X Scholarship toward a dream, two weeks studying with the master goldsmith Giovanni Corvaja. Next on Gemflix, let's go on an journey and virtually retrace Yeena's footsteps to Todi, Italy, where we will "sit" next to her and Giovanni at the workbench. Yeena will share their incredible exploration of gold, from refining the skill of drawing wire, to understanding different alloys, to making new skills part of her own, individual craft.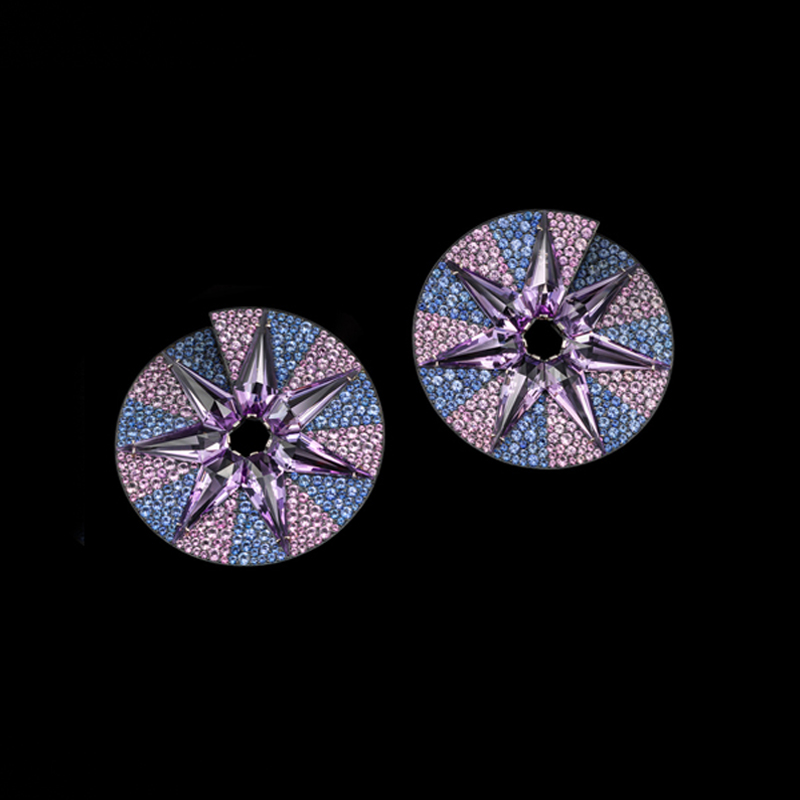 NYC | Saturday, November 12th 
JEWELS, BY LAUREN ADRIANA – You are cordially invited to the 11th edition of Salon Art + Design, one of the world's leading design and fine art fairs, to meet celebrated British jeweller, Lauren Adriana.  After studying Jewellery Design and graduating from Central Saint Martins, Lauren founded her eponymous brand at the age of 26.  Join us as we meet Lauren and see some of her latest creations.