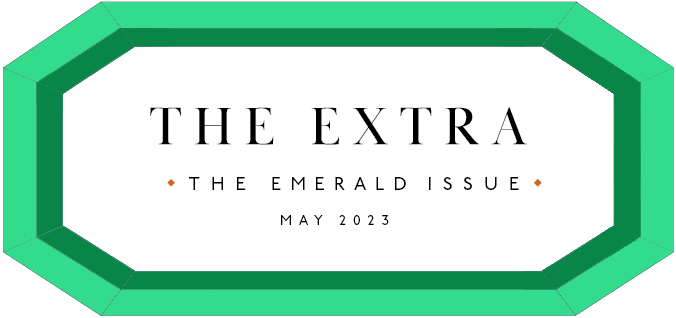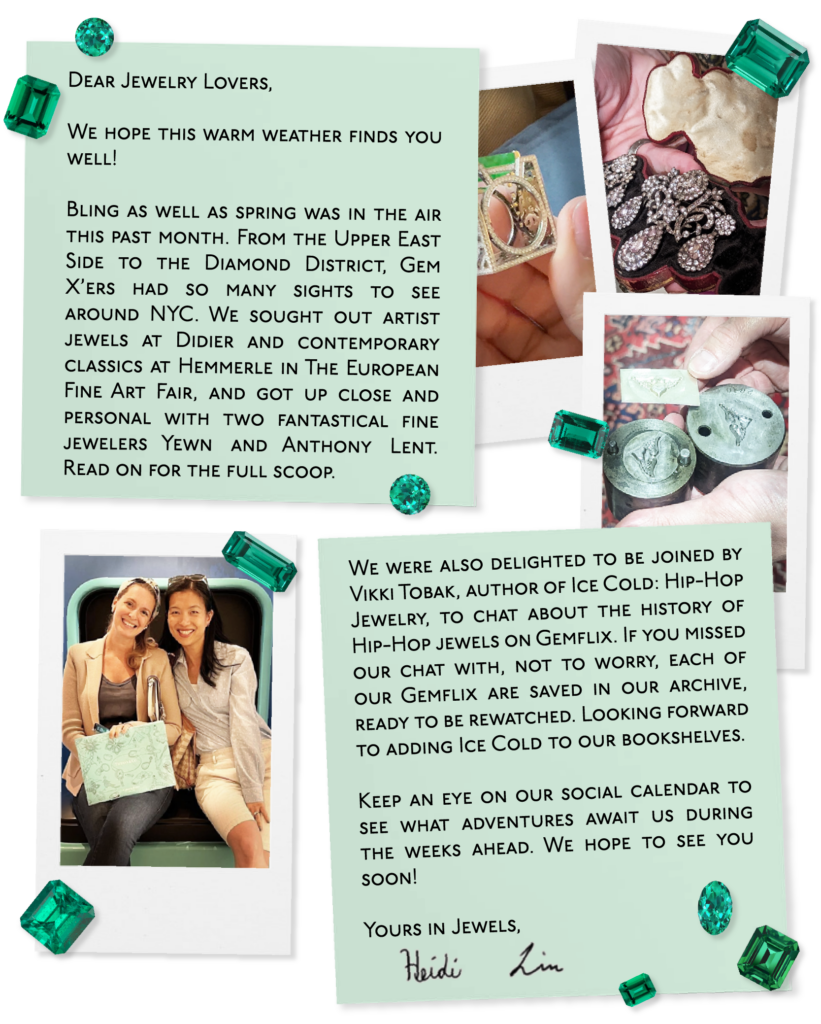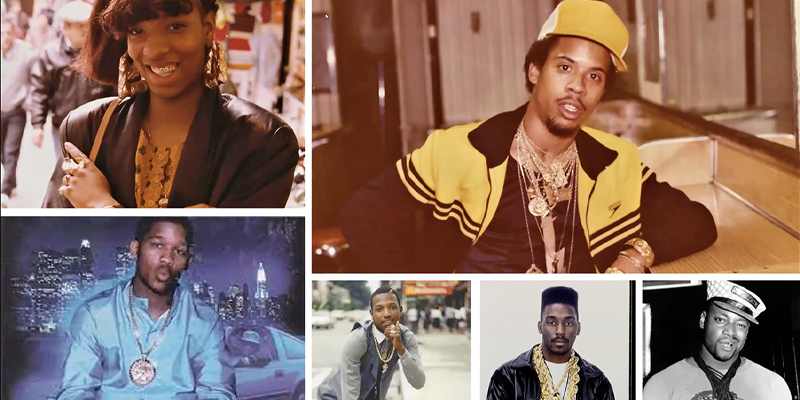 Author, journalist and curator Vikki Tobak took us on a deep dive through 40 years of iconic imagery and captivating stories to trace, in her words, "the swaggering, bold and transcendent history of hip-hop and jewelry". We discussed topics like diamond-encrusted grills, dazzling custom pieces worn by the likes of LL Cool J and Rihanna, and the significance of the jewels for the musicians and the cultural phenomena of hip-hop.
If you missed out on this live broadcast or any other previous broadcast, you can watch them here.
Did you know, after WW1, families donated single natural pearls, often to honor a loved one lost at war? The experts at London's finest jewelers, sorted & re-assembled some 4,000 pearls into new jewels sold at auction in 1918 to benefit the British Red Cross. 
If you are interested in more stories of meaningful jewels throughout history, we recommend watching this throwback, MEANINGFUL: THE HIDDEN LANGUAGE OF JEWELLERY, A Talk with Jewellery Historian Vanessa Cron.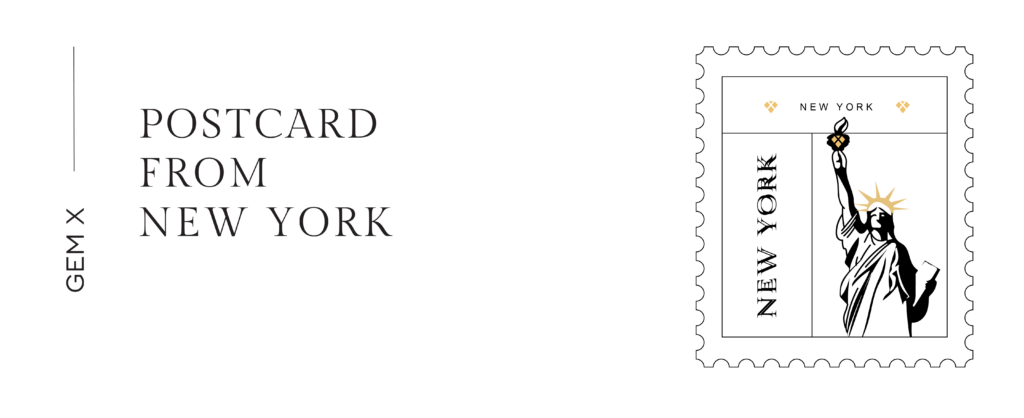 What better way to spend a weekend afternoon than at the Park Avenue Armory in NYC, visiting the jewelry at TEFAF NYC. Gem X NYC gathered to roam among halls of fresh spring flowers and champagne oyster bars. It led to the whimsical artist jewels Didier, poetic harmony bangles Hemmerle, mystical insect wing earrings Otto Jakob and the bold colorful Sabba jewels FD Gallery – an afternoon gloriously spent – thanks to TEFAF and Mark Rosen. Gem X members were also treated to meet with Dickson Yewn, who took time out of his NY schedule to share some of his creations with us. A scholar in the field of artist jewels and inspired by the history of ancient China, Yewn creates wearable works of art with the sophisticated craftsmanship of the twenty-first century.  From cloisonné enamel, to lattice work, to paper cutting and snuff bottles, Dickson finds inspiration in traditional arts that he infused into his beautiful, symbolic jewels. Later in the month we visited goldsmith and designer, Anthony Lent. Known for his celestial jewelry, most notably his moon-face, Lent creates pieces using full scale sculpted models that can be traced using machine die casts and replicable at any scale, a rare process among contemporary jewelers.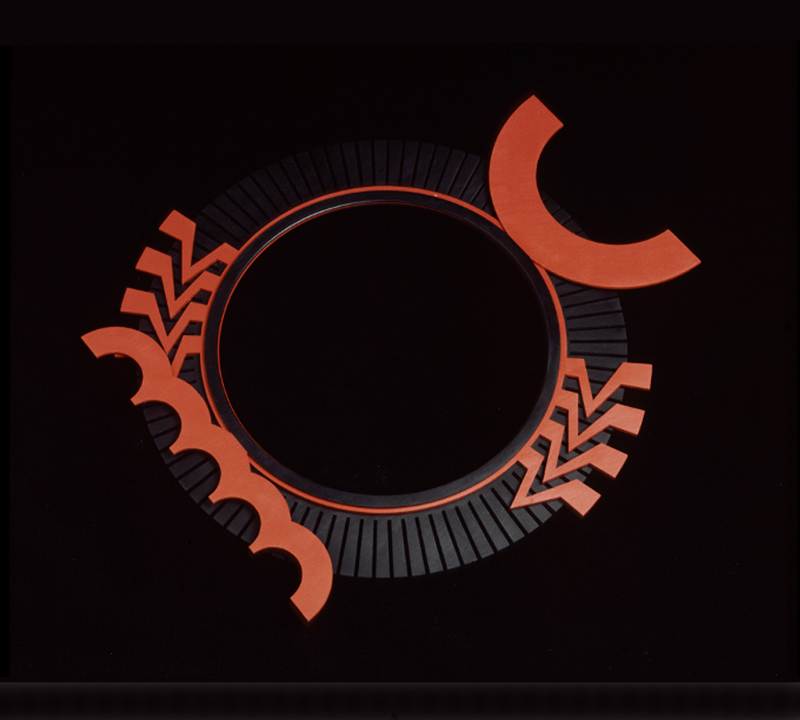 Gemflix | Wednesday, June 14th
WENDY RAMSHAW & DAVID WATKINS: TWO JEWELRY ARTISTS WHOSE STORIES ARE INEXTRICABLY INTERTWINED
Wendy Ramshaw (1939-2018) and David Watkins (b.1940) are both known as pioneering artists who pushed the boundaries of jewelry, sculpture, installation, and design. While both artists have received significant attention, we hope you will join us as Curators Beatriz Chadour-Sampson and Amanda Game give the first presentation about how their two jewelry stories are inextricably intertwined. RSVP HERE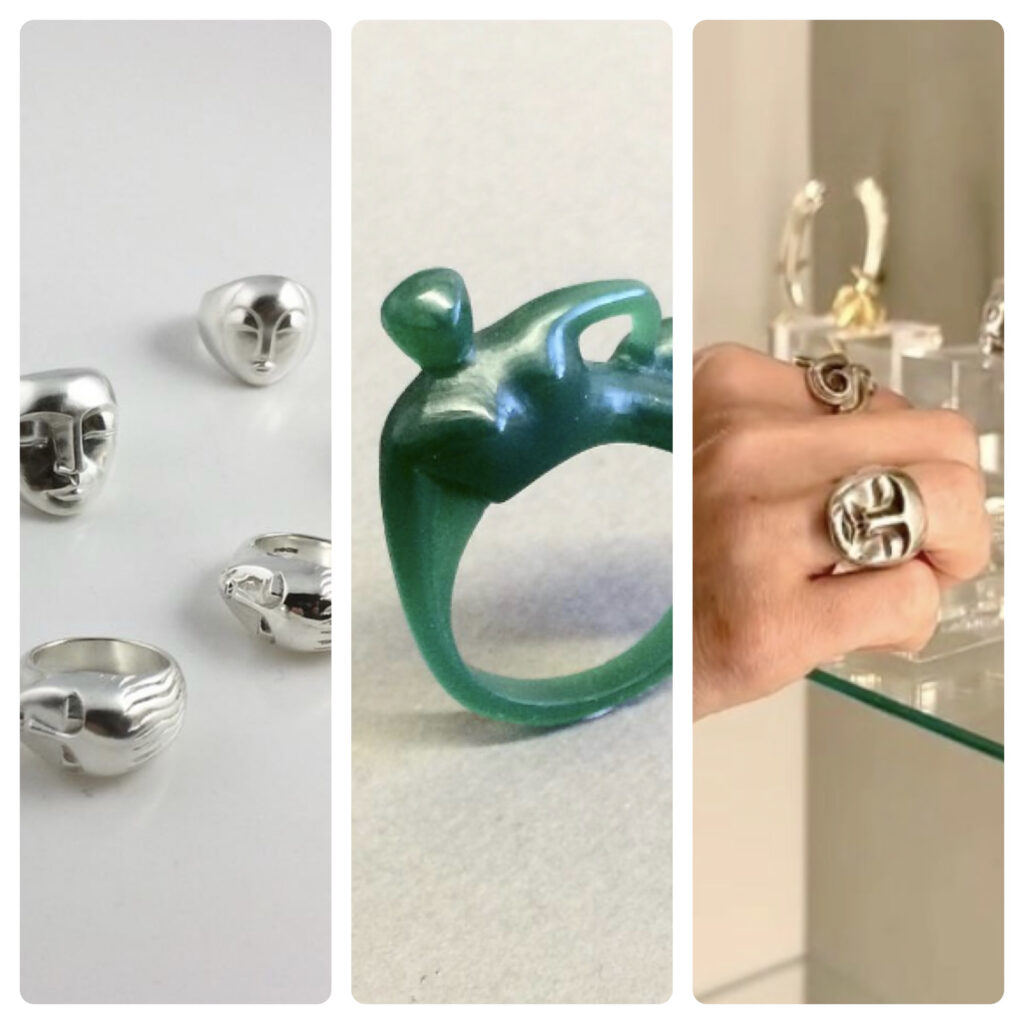 London | Thursday, June 15th
A STUDIO VISIT TO ELSA TIERNEY
Join us for an intimate conversation with the artist to hear her story as she talks about her journey to goldsmithing, her expertise in wax carving (which she also teaches to students), and her recent voyage to study jewelry making in Japan. Come prepared with your best questions about her work and the art of wax carving, and with your fingers at the ready to try on these hypnotic jewels. RSVP HERE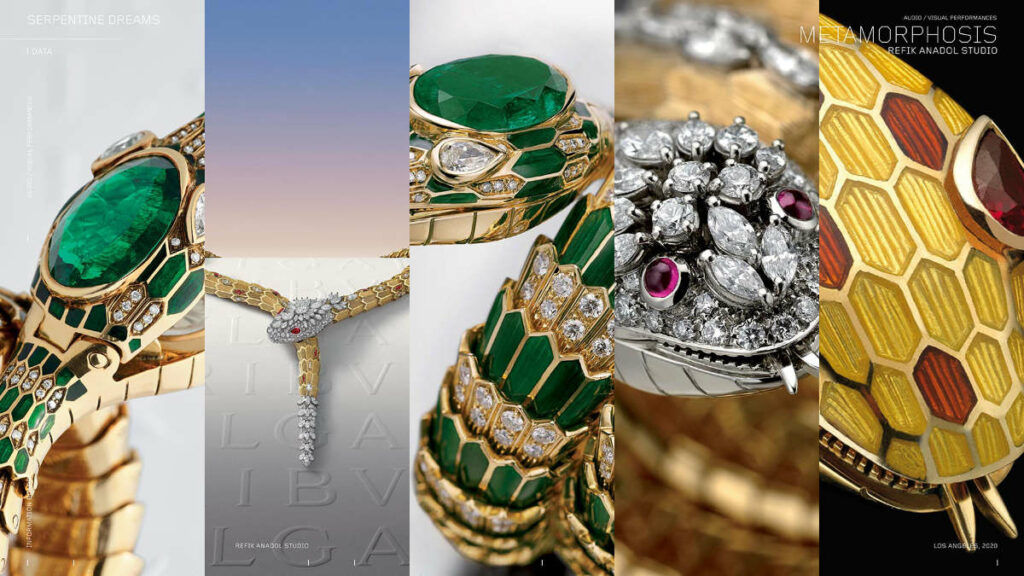 NYC | Thursday, June 15th
BVLGARI SERPENTI: 75 YEARS OF INFINITE TALES
You are invited to enter the Serpenti den for a Gem X private evening to discover the exhibition, hosted by the Bvlgari team. Crafted by Refik Anadol, the multi-award-winning media artist, the Serpenti Metamorphosis has traveled from the Piazza Duomo in Milan, continued to the Saatchi Gallery of London and will now debut its third installation in NYC's Meatpacking district. RSVP HERE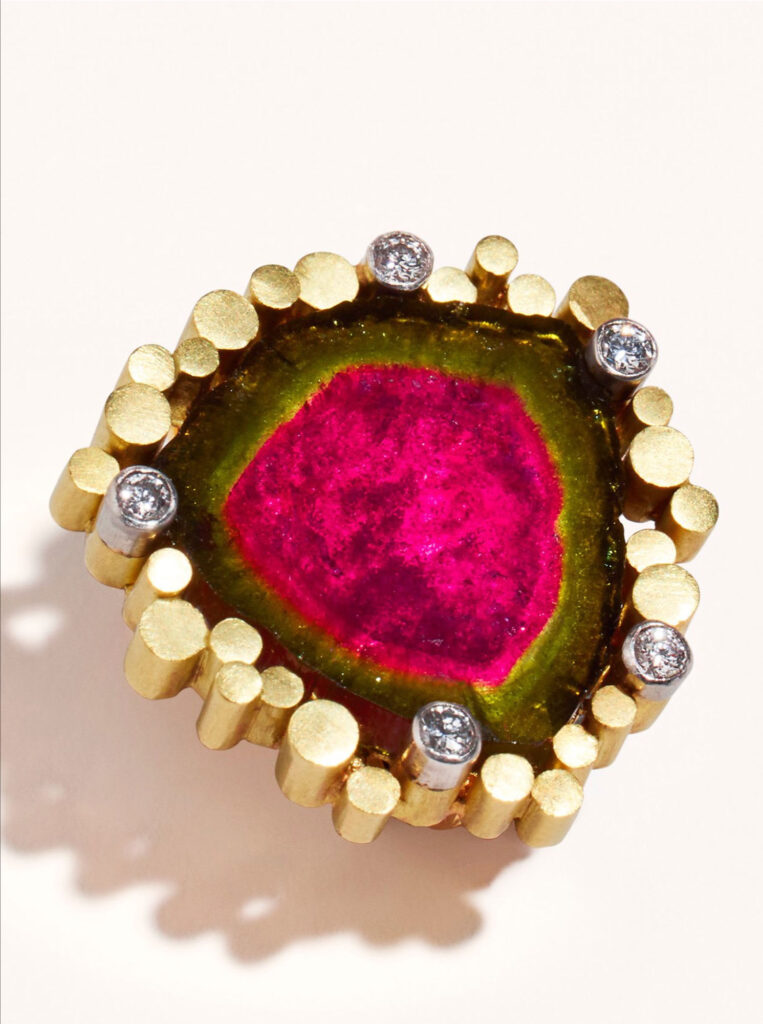 London | Monday, June 19th
AN EXPLORATION OF THE LEGACY OF THE HOUSE OF GRIMA
Andrew Grima was one of the most influential jewelry designers of the post-war period and he is considered by many to be the father of modern jewelry design. We could not be more excited that they have invited us into their world and to their new selling exhibition that explores the legacy of Andrew Grima, including vintage and contemporary jewels and previously unseen original designs from the Grima archive. RSVP HERE