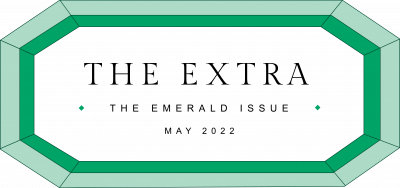 Dear Jewelry Friends,
This past month saw us out and about, celebrating jewelry at events both in our local communities and around the world. After a time when traveling was difficult, what a treat!
It was an action-packed month for Gem X NYC with seven jewelry events. Members were whisked from a breakfast tour and reception at the Met Museum, down to Jill Platner's Crosby Street studio and even farther afield. Over in London, members gathered for a mini ethical gem fair and sharpened their pencils for a design workshop with Hannah Martin. Then, hit the Eurostar down to Paris for a few days of gem-seeing, topped off by The Royal Versailles Ball, all with other members from around the world.
Read on for more of our goings on about town, including an update from our Gem X Scholar Ellin, a look at the enthralling Gemflix hosted by Core Member Steph Carendi last week, and much more. 
Yours in jewels,

Heidi & Lin

Dear Gem X,
Coloured Stones is going great [Ellin used her Gem X Scholarship to cover the Coloured Stones portion of the GIA GG program]. My favourite part so far has been learning more about opals. I love the uniqueness of each stone and they look even more spectacular next to enamel [Ellin is a jewelry maker with a passion for enamel, whose use she is also studying].  
At the moment, I'm studying "Synthetics and Imitations." I have some good jewelry friends that work exclusively with synthetics and I'm interested in the ethics of both mined and lab created stones, so it's been really informative. 
Some parts have been more challenging than others, but I've enjoyed every minute. I try to get some study in every day and I make flashcards to prepare before each test. I'm also lucky to work alongside some qualified gemologists who are very encouraging and always there if I need support. 
I'm looking forward to getting into the subjects that focus separately on each stone and I can't wait to use more coloured stones in my work.
~Ellin (Australia)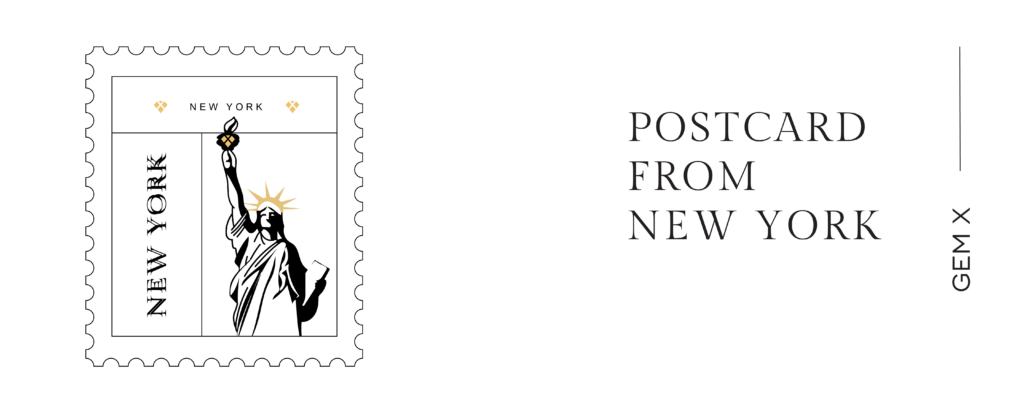 May was an action-packed month for Gem X NYC, with 7 jewelry events that took us all across town. At the Met, Gem X NYC walked inside the Islamic galleries, in the company of jewelers 
Silvia Furmanivich
, 
Hanut Singh
, 
Munnu Gem Palace
 and the 
Mahnaz Collection
 and curated by textile designer 
Madeline Weinrib
. The following weekend, we reunited for the reopening of 
TEFAF
at the Park Avenue Armory. We arrived at the jewel-like Veterans Room to hear a conversation with
Hemmerle
 and 
Didier Ltd
, moderated by Gem X Founder 
Jamison
. Beneath centuries-old beams, a lofty skylight and giant spinning sculptures, jeweler 
Jill Platner
 welcomed us into her creative sanctuary at 165 Crosby St. As we walked around her studio, historian 
Marion Fasel
 and author 
Janice Nimura
 told us the story about the Doctors Blackwell, female doctors who ran the first hospital for women. Where there's jewelry tools now, there were once medical tools, used to help and save lives. Jewelry with meaning just reached a whole new level.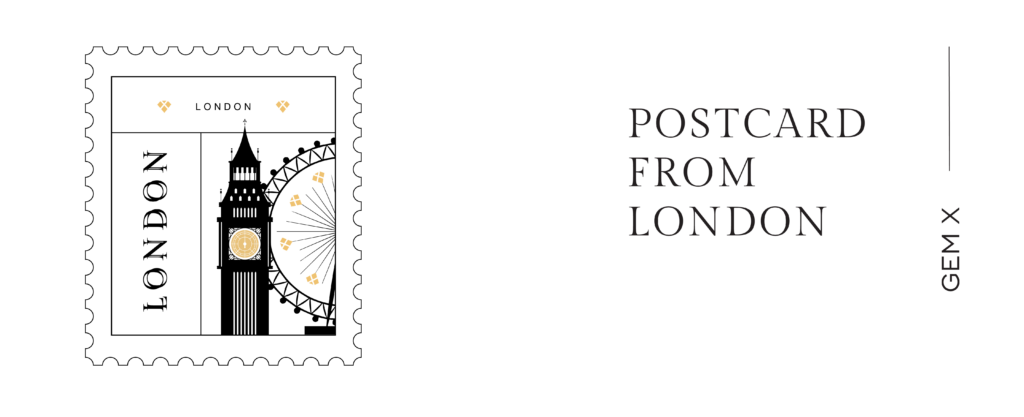 Marco Polo once wrote that the best sapphires, topazes, amethysts and other gems of the world can be found in Sri Lanka. After our little ethical gem fair with advocate and expert
Stuart Poole
, our only amendments would be the addition of "some of the most ethical" and the country of Tanzania to the list. After ogling Stuart's gemstones, we sharpened our pencils and joined cult jeweler
Hannah Martin
for a design workshop. Then, we packed our favorite jewels and hit the Eurostar to Paris, where we joined other members from around the world for a few days of serious gem-seeing. Fellow member
Gislain Aucremanne
took us on an incredible tour through the new L'Ecole School of Jewelry Arts
"Engraved Gems"
exhibition and the many historic layers of the cameo. We visited the Crown Jewels, of course. The gem on top was a night at The Royal Versailles Ball, filled with dancing, toasting, fireworks and soaking in the sumptuous Versailles Palace.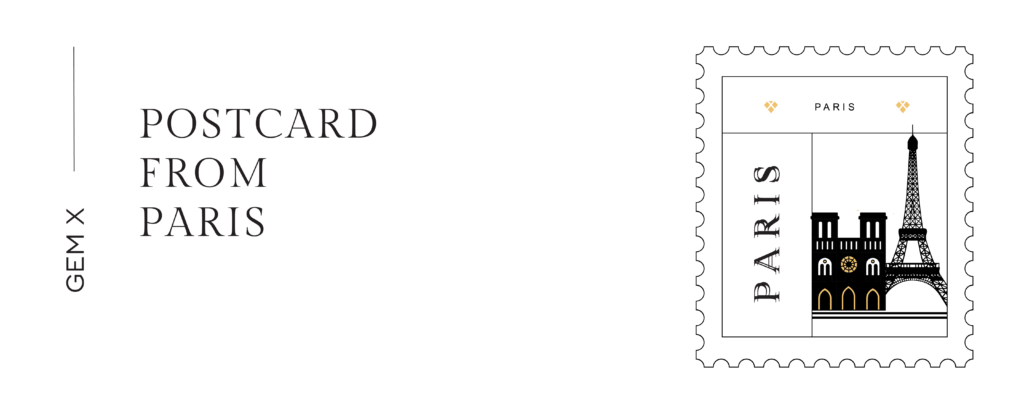 Members Go GaGa Over Jewels in LaLa Land
What better way to spend an early Saturday morning in Los Angeles than seeing one-of-a-kind jewels with fellow jewelry lovers? Thanks to Heritage Auctions for making their Spring Fine Jewelry Signature Sale preview available for a Gem X members-only breakfast on a lovely day in April. With mimosas in hand, we met Heritage jewelry experts who shared their wisdom about the pieces and the auction process. We had the opportunity to try on and chat amongst ourselves about which was our favorite.  As bidding is online only, we were able to place bids on any coveted pieces. It was hard to decide between the exclusive collection of JAR pieces, the 19-carat brilliant cut diamond ring or the retro Raymond Yard citrine and gold suite once owned by Joan Crawford! Oh my!  XX
In late March, author M.J. Rose and co-host Levi Higgs concluded a wonderful series of discussions about our winter read, The Last Tiara. We were absolutely riveted as we finally learned the truth about Sofiya, Carpathian and the tiara! We were especially intrigued to learn more about The Midas Society in these final chapters and knew we needed to ask M.J. what inspired the Society's headquarters. You can listen to her answer here. Excursion to the South of France anyone?
It has been such a thrilling reading adventure over the past few weeks. We have been swept into a mystery surrounding a missing Romanov tiara, characters inspired by jewelry legends like Paul Flato and M.J.'s plot twists that kept us guessing to the end. We have loved our intimate conversations with M.J. and book club host Levi Higgs. Stay tuned for a new book club pick, coming soon!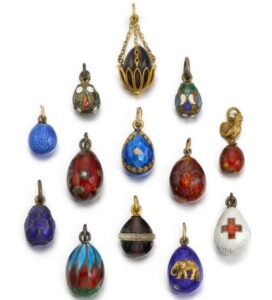 This month we are shining our spotlight towards the west coast of America and one of our newest Los Angeles members. Lena Agdere has thrown herself into Gem X membership, helping out with the recent Gem X LA event visiting All That Glitters: The Crown Jewels of the Walt Disney Archive at The Bowers Museum. Lena and her father, Sinork Agdere, are the award-winning team behind Lord Jewelry, LA, where they produce exquisite enameled jewels inspired by fine art and high fashion. The incredibly desirable creations of Lord Jewelry manage to fuse historical inspiration with modern design techniques.
Interestingly, Lena originally studied environmental biology and marketing and explored the Amazonian forests, conducting wildlife research on isolated islands. The natural world and history continues to inspire Lena especially when combined with technical skill and visual artistry, all elements on show in their work at Lord Jewelry. Lena is in love with color, her favorite gemstone is an emerald and her dream jewels are boldly colorful and luxurious. We would love to travel back in time with Lena to her jewelry heaven – experiencing Art Deco jewels in all their glory and heartily agree with Lena and Sinork's message of making a vibrant mark on the world while reveling in beautiful color.
Fellow members and sisters Esther and Julia joined us at The Royal Versailles Ball, traveling from their homes near Amsterdam. Both agree that diamonds and sapphires are the best gemstones, though Esther also hankers after spinels while it is emeralds for Julia. 
Both also describe their dream jewel as the iconic Van Cleef & Arpel Zipp, though Julia adds a Couture Boucle mystérieuse necklace to her list. 
Their idea of jewelry heaven? For Julia it is the jewelry of Queen Elizabeth II. For Esther, "A beautiful ball where there is no hesitation to 'put it on'" – we are so happy we got to see Esther, joined by Julia, in jewelry heaven at the ball and we know you will agree that they sure did 'put it on' 🙂
Dr. Nancy E. Zinn, Senior Curator of NMAD Museum, enthralled a packed Gemflix audience with stories from a selection of pins bequeathed by the late Madeleine Albright to the museum. As moderator and core member Steph Carendi put it, Albright excelled at the "poetic harnessing of jewelry for its ability to project and hold meaning." One of the most fascinating stories told by Dr. Zinn was of this marvelous bug pin. In 1999, a Russian diplomat was arrested for planting a bug in the State Department building. As seen in the second picture, Albright used this oversized, outspoken brooch to send a beautifully elegant, witty, and subtle message to her Russian counterpart. Days after the arrest, she let her shoulder do the talking: "we got you".
ACCESS ARCHIVES OF 120+ GEMFLIX REPLAYS
Replays are available to all members of Gem X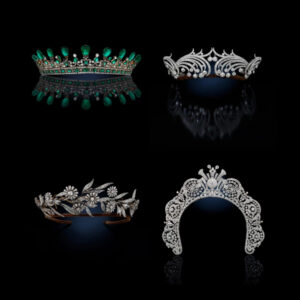 London | Thursday, June 2nd
PRIVATE TOUR OF SOTHEBY'S "POWER & IMAGE: ROYAL & ARISTOCRATIC TIARAS" What better way to celebrate The Queen's Platinum Jubilee? Join us for a tour of Sotheby's new exhibition of 40 rare, historic tiaras, all with royal provenance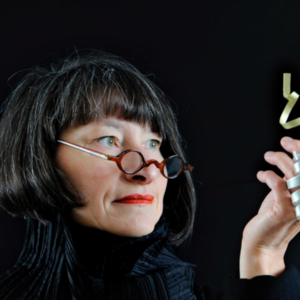 London | Wednesday, June 8th
STUDIO VISIT TO UTE DECKER
Ute Decker is one of the most extraordinary metalsmiths of our time. Her sculptural creations, which seem to defy the possible, are recognized and collected by individuals and museums alike.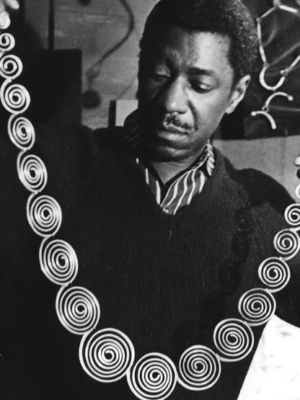 Virtual | Wednesday, June 8th
GEMFLIX ON ART SMITH WITH TONI GREENBAUM
Art historian Toni Greenbaum, a scholar of twentieth and twenty-first century jewelry and metalwork, has spent decades researching the life of Art Smith, even meeting his partner soon after his death. Join us as the author of "Messengers of Modernism: American Studio Jewelry 1940-1960" (Paris: Flammarion, 1996) and "Sam Kramer: Jeweler on the Edge" (Stuttgart: Arnoldsche Art Publishers, 2019), and professor at Pratt Institute, shares the story of Art Smith's life and jewels and their lasting impact. The talk will be guest hosted by the talented jewelry designer Jameel Mohammed of Khiry, who like many designers has been greatly inspired by Art Smith.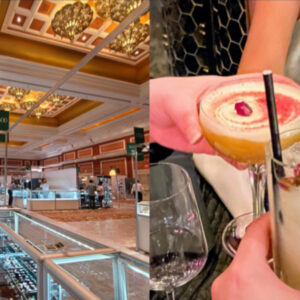 Las Vegas | Thursday, June 9th
RENDEZVOUS IN VEGAS 
Our excitement is building for not one, but three, jewelry shows in Vegas. Whether you will be scouring Antique Jewelry & Watches for a brooch or gem hunting at AGTA GemFair, let's meet to dish, debrief and have an Apéritif.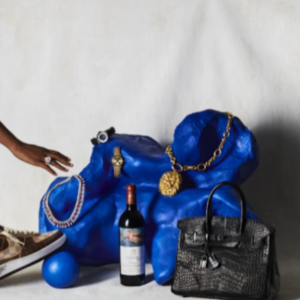 New York City | Sunday, June 12th
SUNDAY AT SOTHEBY'S LUXURY WEEK
What goes well with a beautiful jewel? Perhaps an Hermes handbag, killer Nike dunk low sneakers or vintage convertible for your ride. Sotheby's is delighted to extend an invitation to Gem X to tour Luxury Week New York.