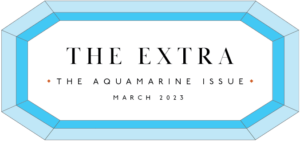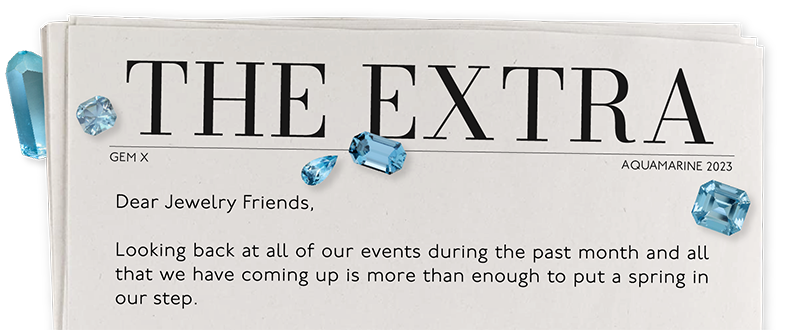 Gem X Book Club with Author MJ Rose

This month we wrapped up our first 2023 book club read with the spellbinding story inspired by Suzanne Belperron and written by Gem X Member M.J. Rose.  To celebrate, M.J. Rose is giving Gem X members an exclusive discount to get there very own copy of the book! Follow the link to Bookshop.org and use offer code: JOSD to get 10% off The Jeweler of Stolen Dreams now through April 30th.

If you missed out on the live book club conversations with M.J. Rose and Levi Higgs, we have them recorded and saved in our Gemflix Archive for you to rewatch.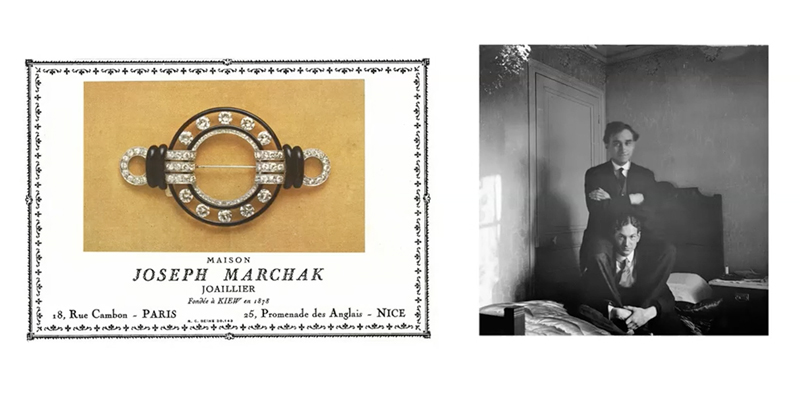 This month Armelle de Blanchard, Archivist for Marchak, took us on a journey that transported us from late 19th century Kyiv, to Paris Exposition des Arts Decoratifs in 1925 to the modern rebirth of this historic brand in the 2000s. We loved seeing the beauty, delicate details and pure happiness in these jewels. Thank you to Ukrainian designer and Gem X Core member Inesa for guest hosting.

If you missed out on this live broadcast or any other previous broadcast, you can watch them here.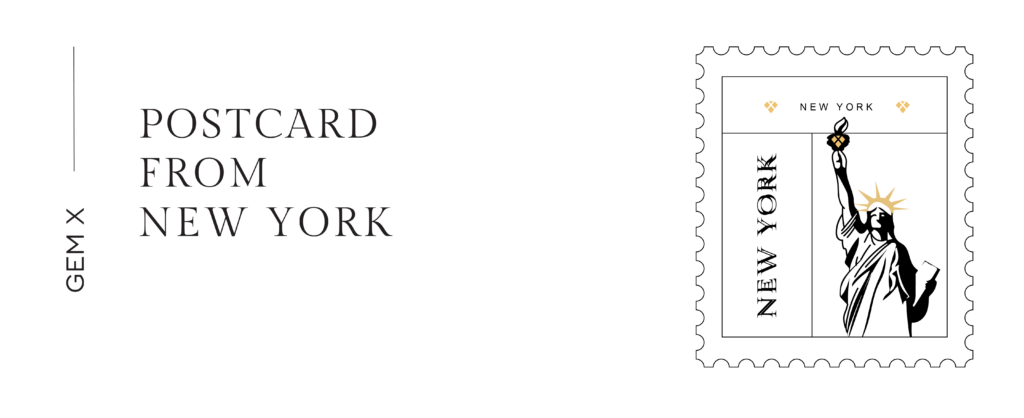 New York members first stopped by Bergdorf Goodman to view Studio Reno's latest collection. Inside the private jewelry salon, we huddled with Studio Renn founder Rahul. With his wife Roshni in Bombay, Rahul creates collections like Cacti, Orange Peel and Netted Stinkhorn (an exotic type of tropical mushroom). We loved getting to try on his bold and beautiful results, which came to life with each member's wearing. Members also had the opportunity to do their own stone hunting with the help of Mayer and Watt. From lavender purple sapphires, to vibrant green emeralds to mystical moonstones and juicy watermelon tourmalines, no stone was left unturned. Later in the month, we took a trip back in time to view Art Nouveau treasures at Macklowe Gallery. With Tiffany lamps beckoning us in, we stepped off Park Avenue into a different era. One audible gasp followed another, and was collectively heard when Ben showed us a Bapst and Falize gold, enamel and diamond bracelet. To wrap up the month, jewelry designer and Gem X Core, Cora Sheibani, stopped by the Jewelry Library in NYC to discuss her new book and show off some of here wonderful jewels.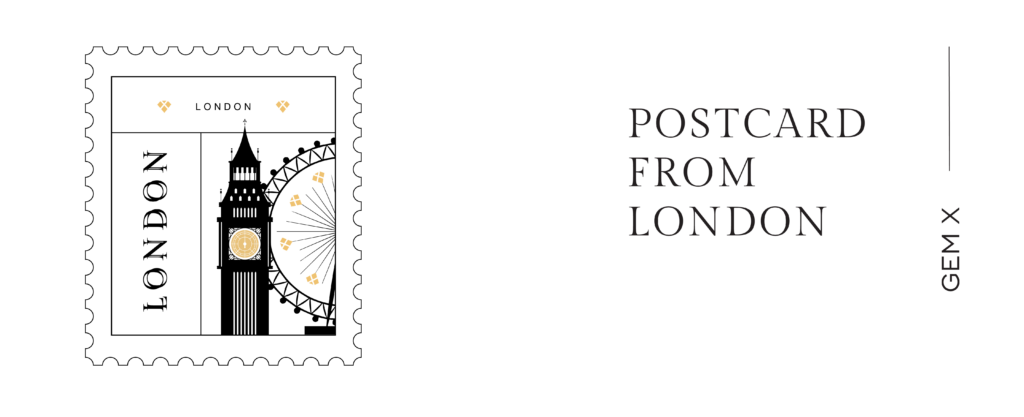 "This project is in part a way to make sure I am in control of my own narrative." The writer Bob Colacello shares this quote by the designer Cora Sheibani in his foreword to the deeply personal new book "Jewels," published to mark the 20th anniversary of Cora's eponymous brand. Last Friday, we gathered in London to celebrate this momentous milestone and to marvel at a selection of the beautiful jewels created by Gem X Core member Cora during the past two decades. Bursting with personal anecdotes, beautiful images and a genuineness that we have come to know Cora for, we could not recommend this narrative enough for your next jewelry read.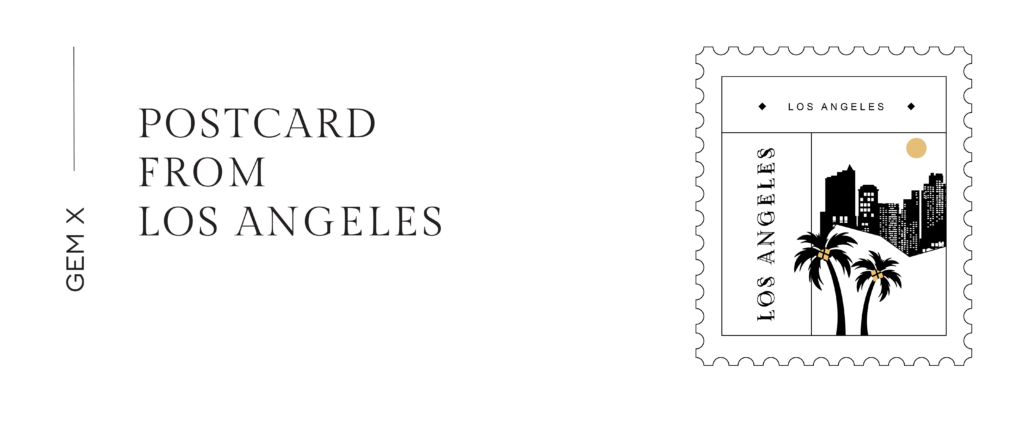 The sun came out to play just in time for our visit to the newly opened Jogani Gallery. After taking in the stunning Silverlake vistas from the rooftop, we headed down to the inaugural show featuring Thesis Gems. As always, we were dazzled by the brilliant gems and jewels presented by Thesis founder Cate in concert with a global collective of designers and partners. One guest remarked that an antique lozenge cut diamond from Poli Trading looked like an "infinity mirror". We also had the honor of meeting the designers Duffy, Vanessa Fernández, and Nicolò Villa in person. Later in the month, we were transported to a piece of jewelry heaven during our visit with enamel artist Marianne Hunter at her home studio this week. After seeing her works up close, we were able to watch a live demonstration of her self-taught enamel application honed over 50 years. We also delved into Marianne's creative inspirations and intentions behind several jewels, both completed and in progress. We were astounded to find out that her oeuvre consists of over 2,700 works thus far!

The European Fine Art Foundation Fair in Maastricht is an ultimate celebration of art and beauty. Last Saturday, on the first opening day of the fair we gathered with Gem X members to discover exceptional jewels debuting at the fair. Simon Teakle and Christine Cheng shared highlights from their treasure trove, we admired extraordinary craftsmaship and design with Tefkros Christou at Hemmerle, technical innovation at Otto Jacob and dived into jewellery history with Les Enluminures – there is not much better than beautiful art in the company of friends.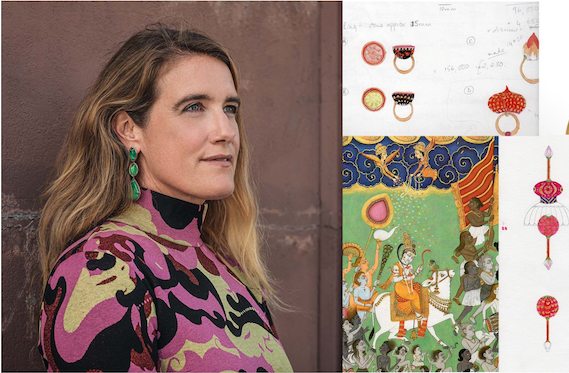 LONDON | Tuesday, April 4th
A VISIT TO THE STUDIO OF ALICE CICOLINI
We have long admired the jewels created by Alice Cicolini. Bright, colourful enamel and luscious, carved gemstones are a couple of the hallmarks that have led to her meteoric rise to fame. We hope you can join us for an intimate visit to Alice and her studio. The event is exclusively for members of the club. RSVP HERE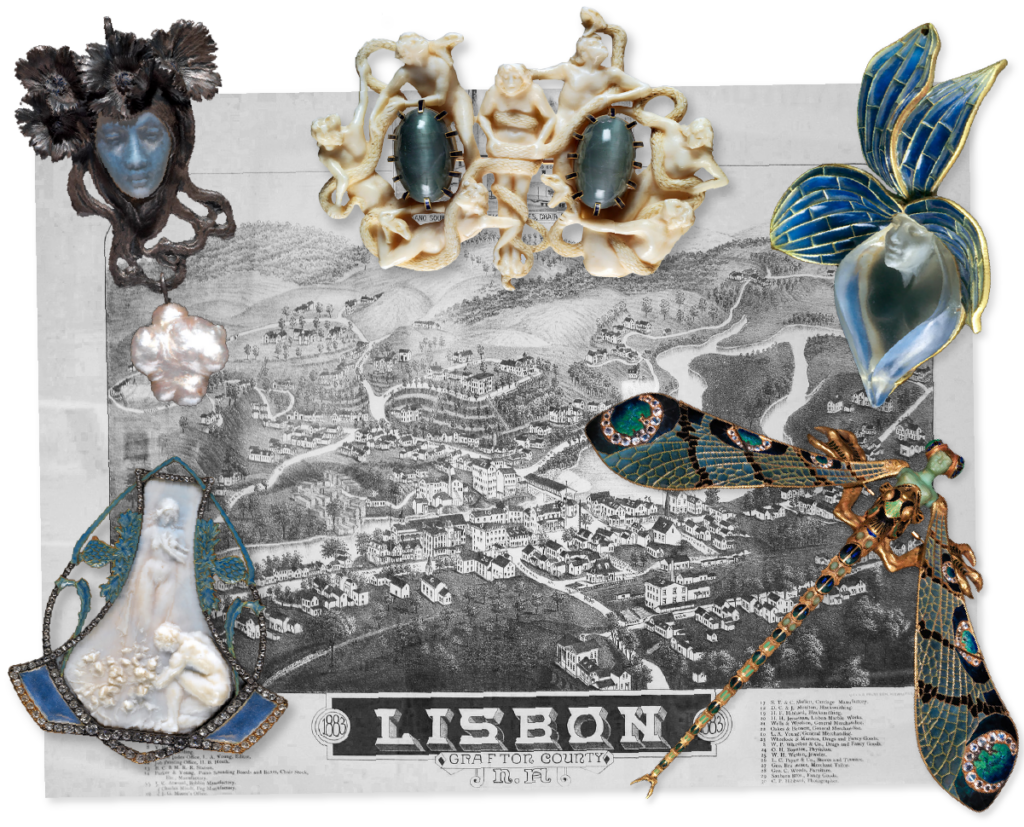 LISBON | Tuesday – Thursday, April 11th to 13th
THE STUNNING JEWELS OF PORTUGAL
We hope you can join us in beautiful, historic Lisbon for our next jewelry adventure, guided by Rui. Following a welcome dinner on Tuesday, April 11th, we will spend two days studying and enjoying the jewels of Portugal. Due to the intimate nature of this experience, the number of guests is limited. RSVP HERE